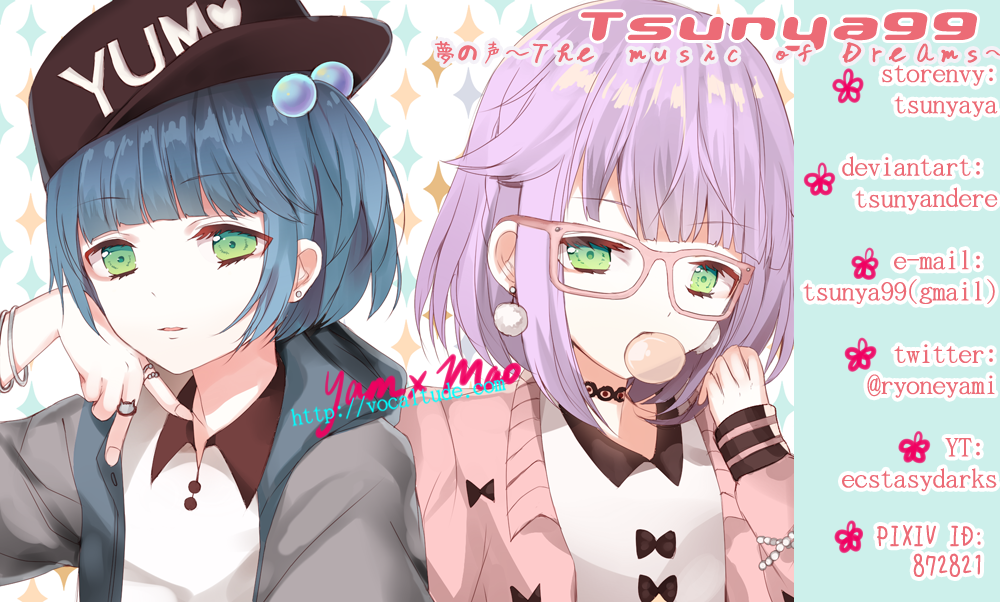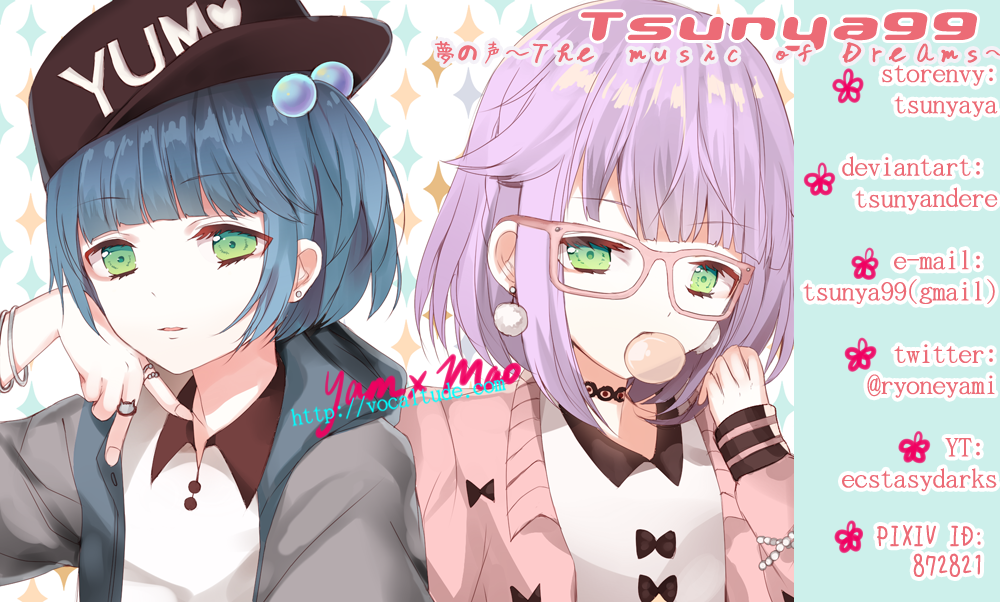 Watch
<EDIT>
All my con attendance information is now up @
tsunyandere.weebly.com/artist-…
Hey guys! I've been busy preparing for anime north 2016 and have been working on posters for anime convention.

This business card is the only personal art I have worked on lately, so I thought I should upload it here.
Today is a very special day because the collaboration utau ocs I worked on with the artist izumi is released!
The official designs for Mao and Yao can be viewed here on izumi's pixiv:
www.pixiv.net/member_illust.ph…
This is a collaboration with team vocaltude and the talented artist izumi(nagashi). I hope you guys will love Mao (the oc on the right) and give her a warm welcome. I'll try to find time to work on yami as well asap, I'm still collaborating with vocaltude to finish yao's demo and we will upload his side. Please enjoy and look forward to it!
✽Vocaltude homepage:
vocaltude.com
✽Mao's demo is now upped on youtube:
youtu.be/hP5C5QgiFXU
-----------
I will be at Anime North 2016 artist alley with ruriko (ruri-dere) and Meoinyai. Please stop by our tables (F14 &F13) and say hi! My table will be either tsunyandere, or tsunya99, so just look for that listing. Looking forward to AN2016!

Reply

PLEEEEEASE LET MAO BE FEMALE!
Reply

I love it! I wish i lived in US. ;_; I would be like I'll spend my all money on both of you because you both are my favourite artists.
Reply

TAT wah thank you lol, anime north is actually in Canada. I will be flying up there on may 27th.
I really appreciate it!
Reply
Reply

eeeh m-maybe this sounds rude or something ;~;

b-but did you misspell your dA name? i-it should be tsunyandere instead of tsuyandere right? ;~;
Reply