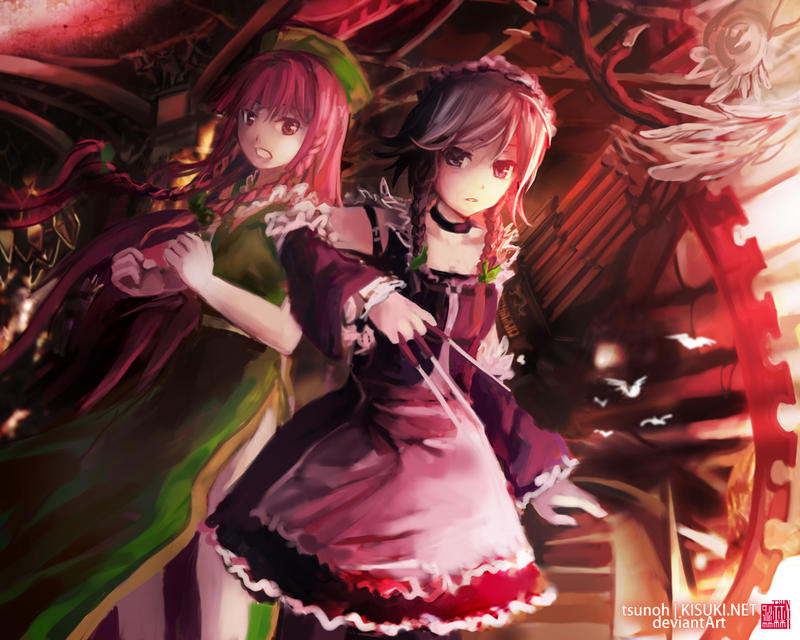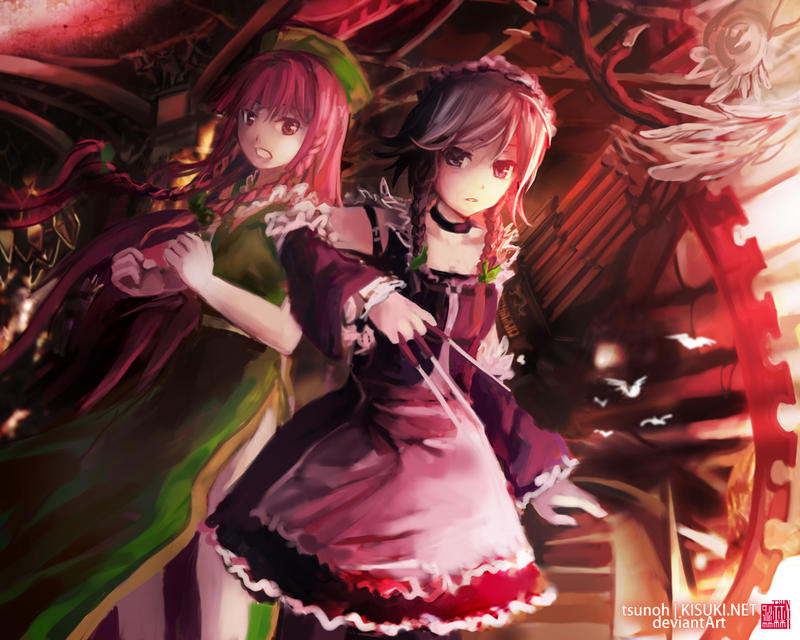 Happy Birthday

! While the upload to dA may be late, I did give it to you on time, right?.... right.
Video process
-
[link]
(
part 2
)
Part 1
PIXIV
[link]
This is messy, and the background is such a mad pastiche of who knows what... idk. It may still be a little too sketchy for general taste, but sometimes I just feel like working in a rough manner. Sorry! Anyway, the title makes sense if you know Touhou lore- Sakuya's Knives and China being the fan nickname for Meiling- but it is also a pun on my part because the mashup of images I used for the background came from pictures I took on a trip to- yes- China.
===================== in other news
Also: you are DEPRIVING YOURSELF if you have not seen Fate/Zero. In my (admittedly rather biased) opinion it is
the
Season's best. ufotable meets TYPE-MOON? Incredibly we may have a
successful
anime transition at last (Kara no Kyoukai being the first success)
One example of this awesomeness:
Gilgamesh vs Assassin
tried to choose a scene that isn't too spoilery. The Eng-sub of this scene has been taken down unfortunately.