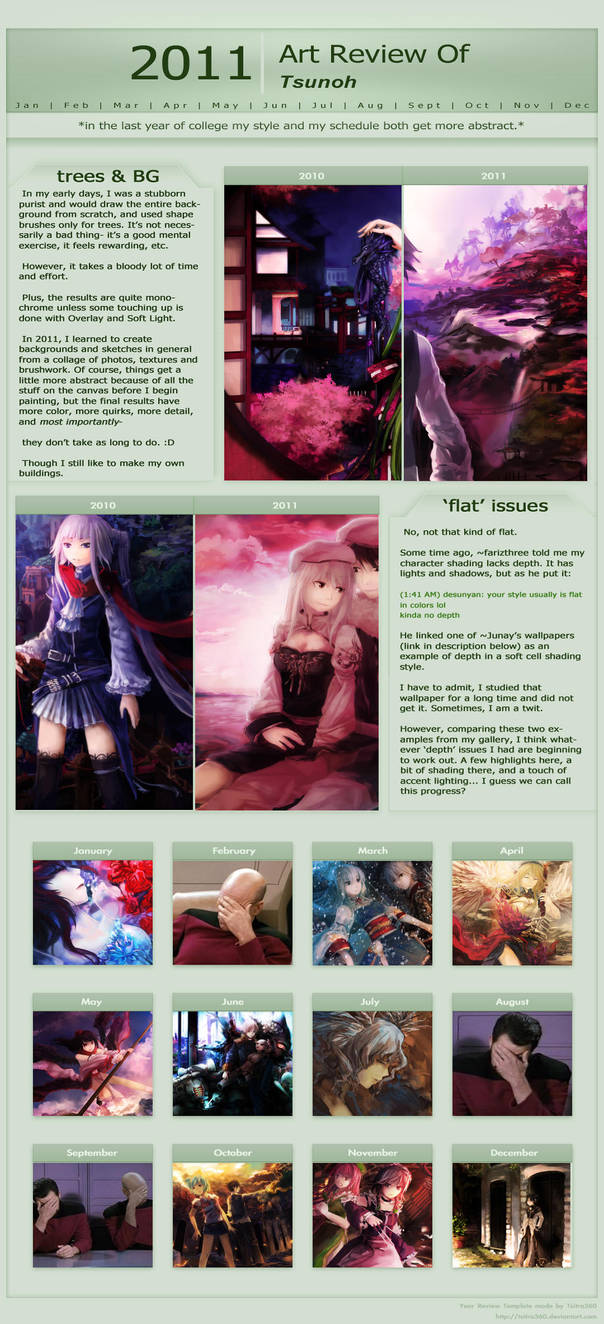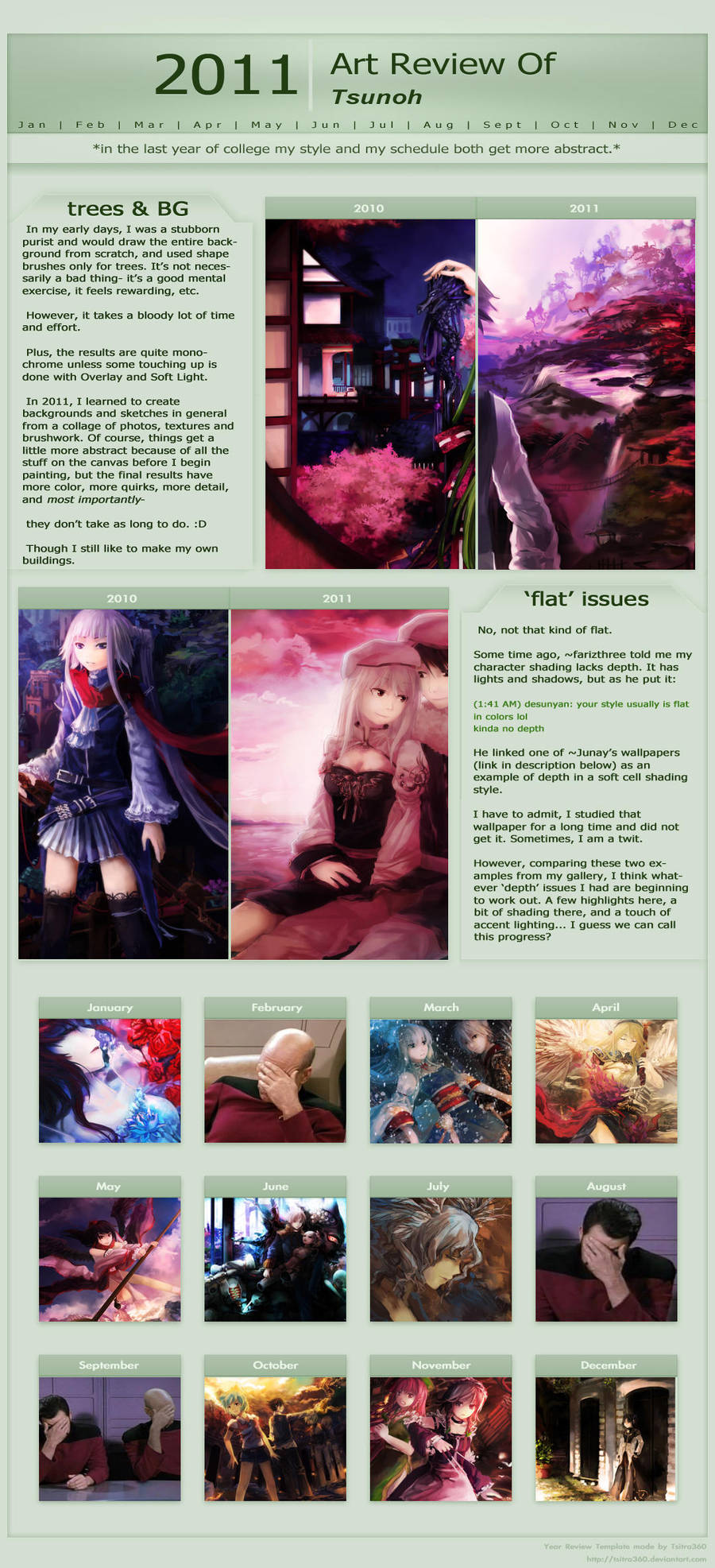 Watch
~
Junay
's wallpaper is here: Vampire Knight wallpaper Rondo
[link]
2011 Year Review template by *
Tsitra360
[link]
So, the New Year is almost here! A couple months ago I was so out of it I wrote '2012' on a delivery receipt. Wonder what the guy thought about it.
PICARD FACEPALMS FOR MONTHS WHEN NOTHING WAS MADE.

February
- what was I doing in February? don't remember.

July
- this is a doodle, so it should be a facepalm in there but nah that'd make me look too lazy

August
- don't remember. Maybe I'm getting senile.

September
- nearing the end of the semester. Probably cramming for something, idk.

December
- ditto July.
2011 hasn't been my best year so far- a few steps forward in lighting and color, but I achieved more in 2010, I think. Well come 2012 I will finally release that
thesis project
I've been harping on about, so we'll see... *crosses fingers against carpal tunnel syndrome*
I also haven't seen much anime this year, restricting myself to STEINS;GATE and Fate/Zero. Maybe it's the
age
time constraints. Yeah. Time constraints...
See you in 2012!

Double facepalm on september, that must be devastating month

My only watch list now is Last Exile
Reply

in 2011 you gave your chars boobs!
Reply

Reply

Reply

cause it's school ya, I'm going to die under the workload this last sem methinks
Reply

Reply
I actually really love that doodle! It's one of my faves lol. I can't find the Junay link, though. Am I just not looking properly?
Reply

I lol'd at the facepalms and double facepalms. XDD

Yep, there is certainly some improvement visible and I've always loved the rich colors and those pretty, fantasy backgrounds you used. :3
Reply

Reply

Haha, I think I'd also have a lot of Picards facepalming in my year review; besides, I don't really see any improvements in my stuff, so...

Reply

You improved a lot

it has even more depths on the later works

Reply