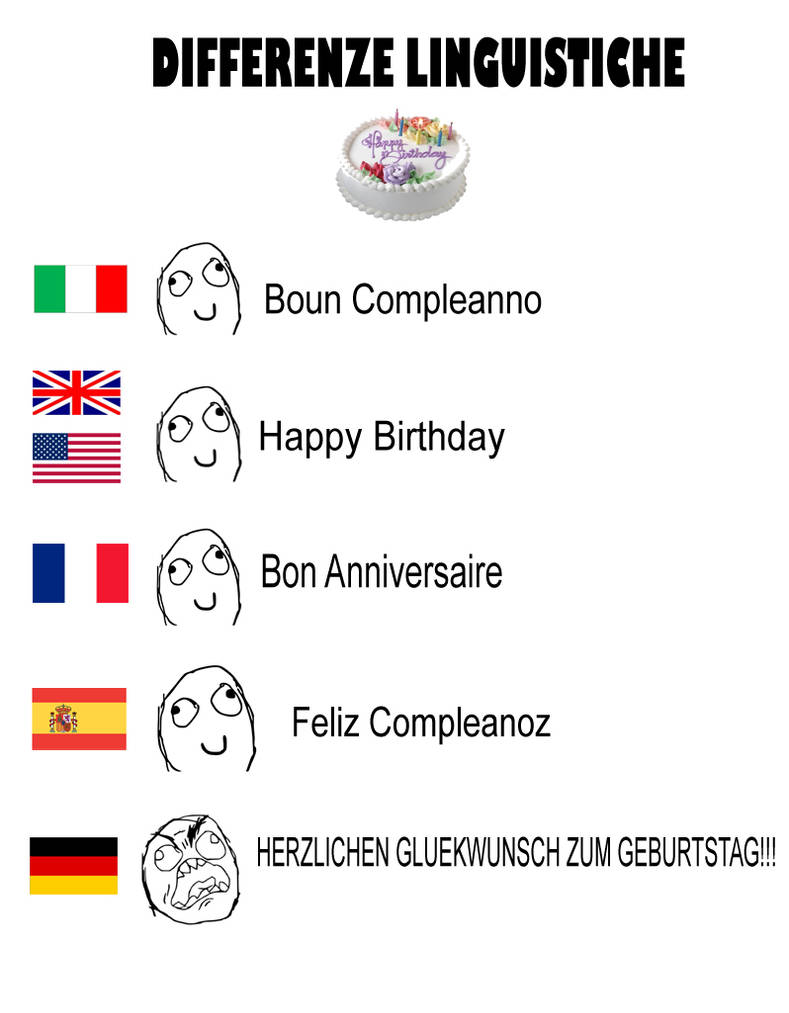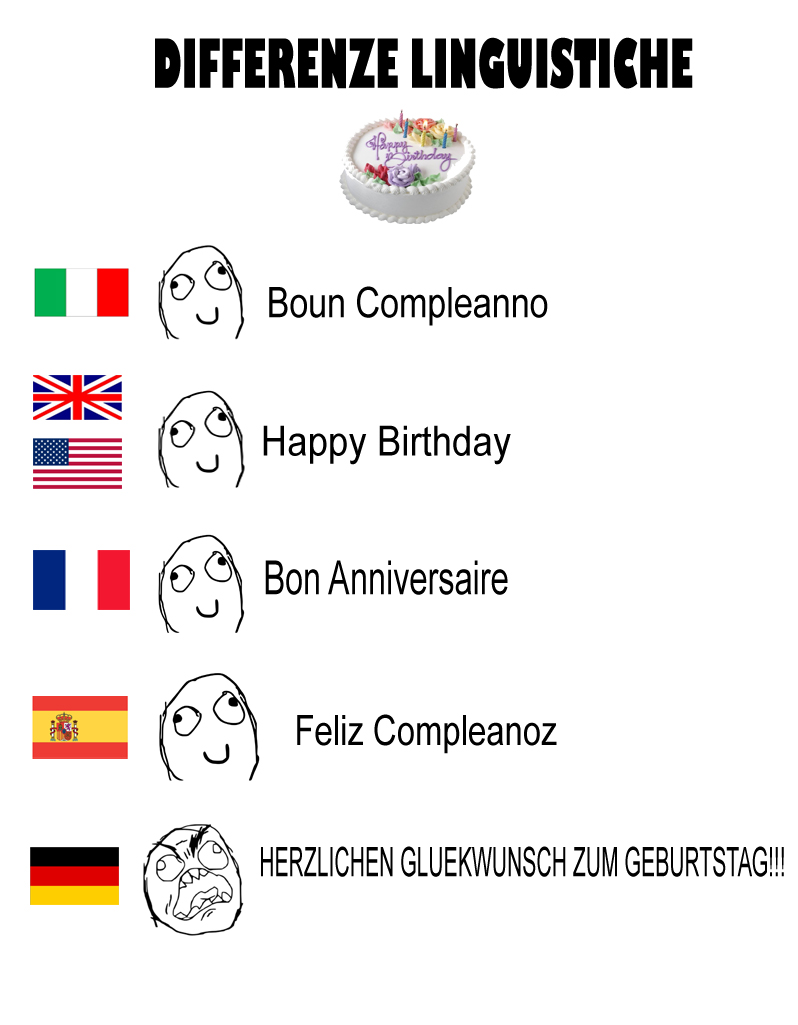 Watch
Sorry people... I don't mean to offending other region's language but I find it fun.
Seriously, I mostly love Germany and like learning German but why German so difficult to learn?
So Here is it. I think this is my first Differenze Linguistiche Meme. I made some new keyword "Happy Birthday!"


Bon Compleanno



Happy Birthday


Boun Anniversaire


Feliz Compleanos


HERZLICHEN GLUECKWUNCH ZUM GEBURTSTAG!!!!
And I imagine what would be person who have a birthday reaction
Things are not mine but I did make this fucking meme
Enjoy! And I am sorry if this meme offends you