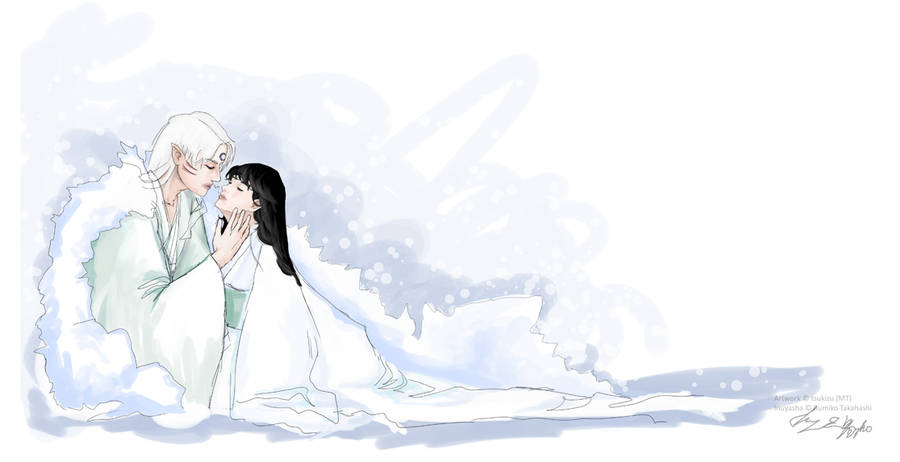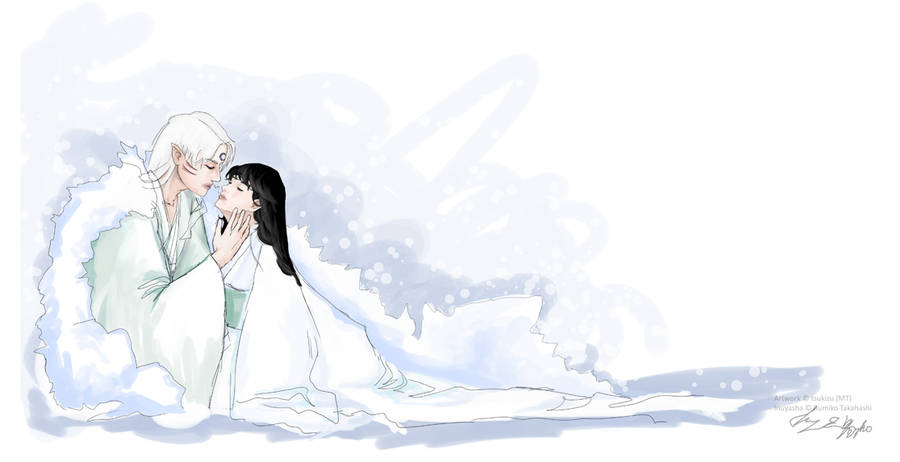 Please Download Full~
Yes, I am still into fanart. Ever since the winter contest was announced for SessKag (
[link]
), I've been thinking of this. Took hours to research references (coloring, pose, etc). Yep don't have enough imagination/creativity to do it all on my own... started sketching this morning and finished now, too lazy for more details.
I wanted to draw a tender kiss but it's really really hard -_-
I'm also submitting a zoomed in version (
[link]
) and the sketch (
[link]
).
Please do not steal (includes using for site w/o permission, etc)!!! I do not want to put an ugly watermark on...
References:
Negshin <3
[link]
nami86
[link]
feimo
[link]
Artwork © 2010 tsukizu (MT)
Inuyasha © Rumiko Takahashi