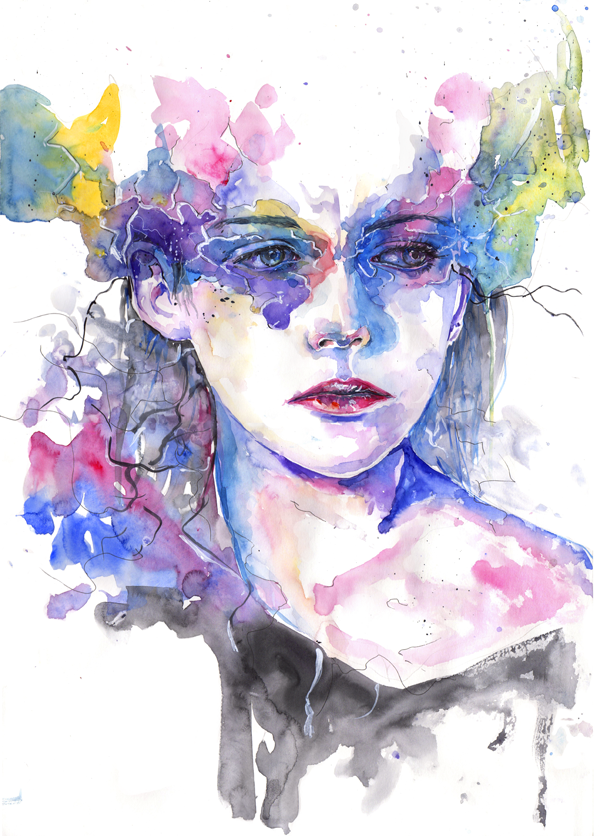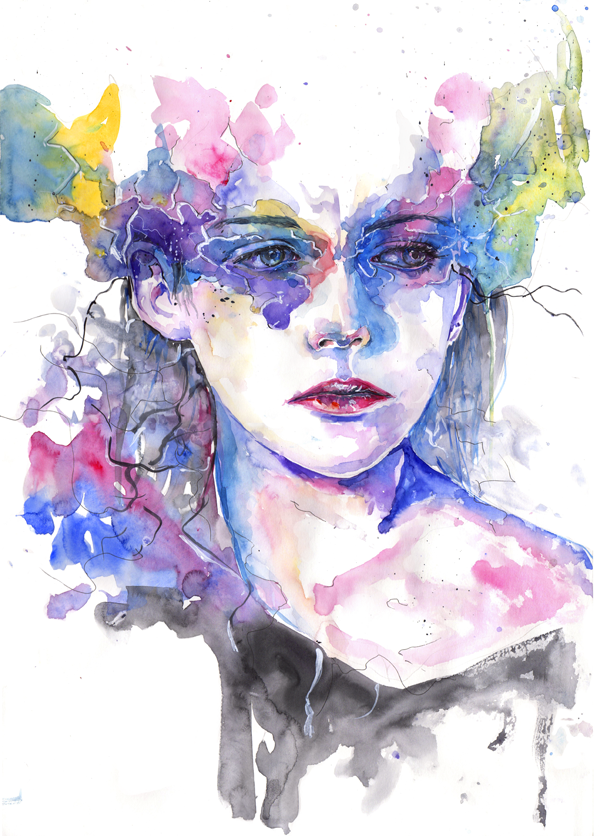 Watch
First of all, the technique is amazing. It is the one feature that impress me most. The way you use colours, there is harmony in it and collides very well with the face. The impact is very well, when saw it's thumbnail, I immediately click on it and stare the painting like 30 seconds.

The only mistake about technique in my opinion is there is nothing separates the eyes from other parts in terms of colour. And I think it reduces the impact. Also about the face drawing, It's good, but the features like eyes, nose and mouth could be more fluid and fit the face better, like Agnes Cecile's works.

The expression is also well painted, it is full of emotion. Not very clear though.

Also I have seen paintings like this one, colour come out of the eyes. And I actually paint one like that few weeks ago. So in terms of originality it's average. But the impact is so well that it separates it from others. Agnes Cecile has a painting like that too, but I actually like this one better. I dont know why I compared you to Agnes Cecile so much, maybe because your styles are similar.
The Artist thought this was FAIR
31 out of 37 deviants thought this was fair.
I love the unique emotion you have captured and the color combinations and their fluidity brings it out to almost perfection.The flow is kind of soothing and you start wondering about the exact thought she is carrying at that moment.Also the eyes seem incredibly alive, like the eyes are speaking to you, totally the jewel of this painting.The only thing I would have maybe changed is the crisp white background, maybe a bit softer pastel color to harmonize the overall concept.I truely love it, I see endless blissful beauty and your love for creation comes out perfectly, well done and looking foward to your new creations..
The Artist thought this was FAIR
13 out of 13 deviants thought this was fair.