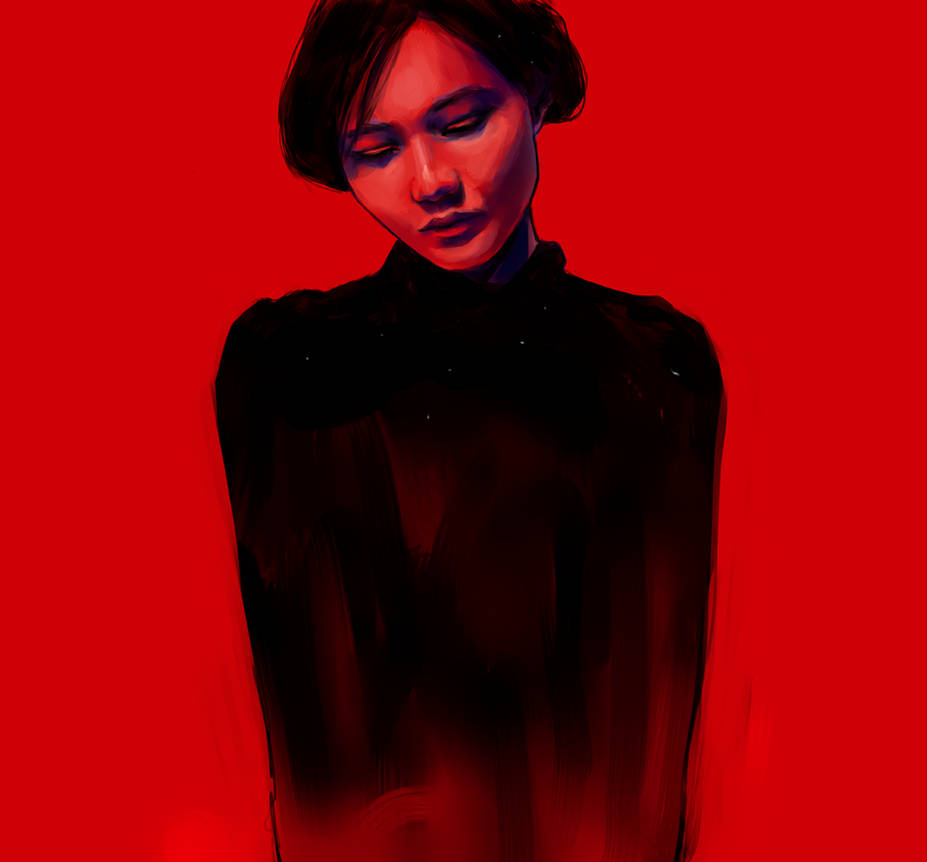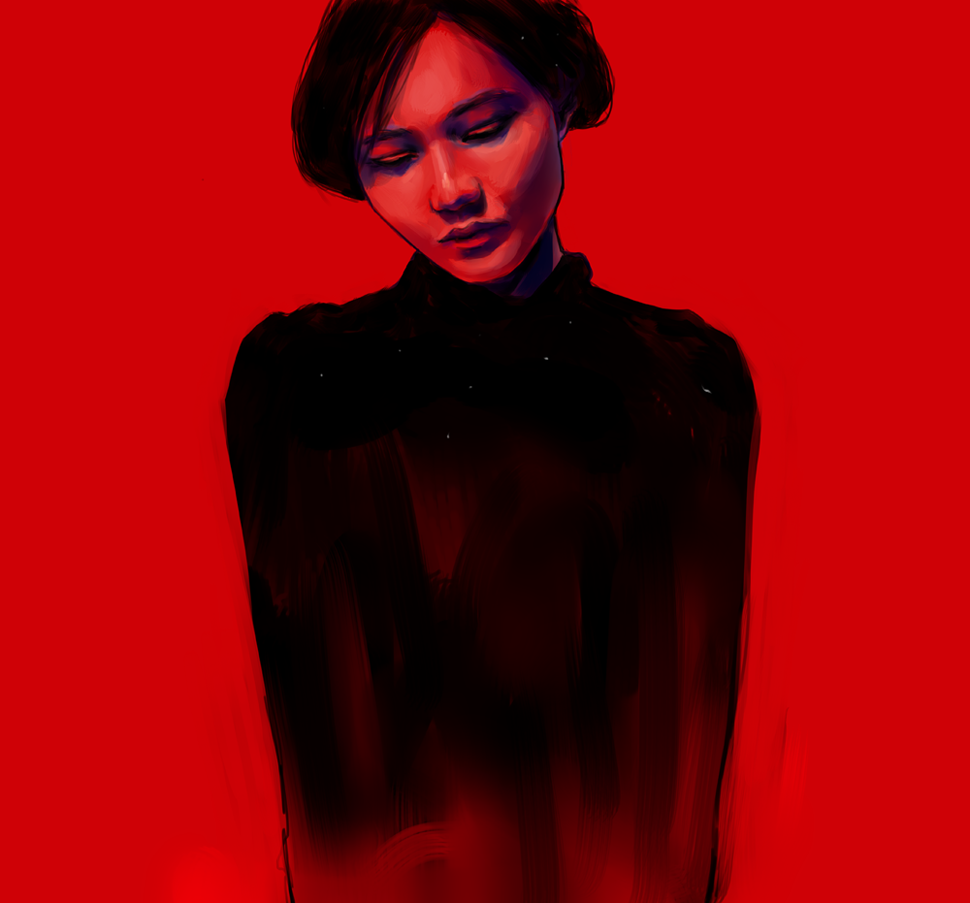 Watch
Picture looks nice. Proportons and details of the face are marvelous and well made. The rest of the body seems too simple or too minimalistick. Red background looks good and is making a nice contrast with this character.
If i were you I will be working on upgradefor her body details or something but I quess that this was your intension. To make a perfect face and minimalistick body. I don't know what's more to say. Work is great. Shadowing is done correct.
You really need to work on her body but If that was your intension (to keep her in that form) then I have nothing more to say other than GREAT JOB and KEEP UP THE GOOD WORK. That's all.
The Artist thought this was FAIR
15 out of 19 deviants thought this was fair.
I love this piece. The contrast of colors fading into one another and yet bold enough to draw one's eyes to the face. The composure to the expression are marvelous and I completely love that the image bleeds out from the head into an eventual fade out. The strong red with the blue and black detail work make it an almost enigmatic piece. It honestly reminds me of an Asian story I read years ago similar to Cinderella. I love the brush strokes as well and I think the harshness of some of the lines really adds to the impact.
Vision: 4 1/5 only because the concept isn't overly complex.
I gave you 5's for the rest because this image really hit me. I find the painting to be beautiful, intriguing, and expressive. Wonderful piece!
The Artist thought this was FAIR
4 out of 4 deviants thought this was fair.