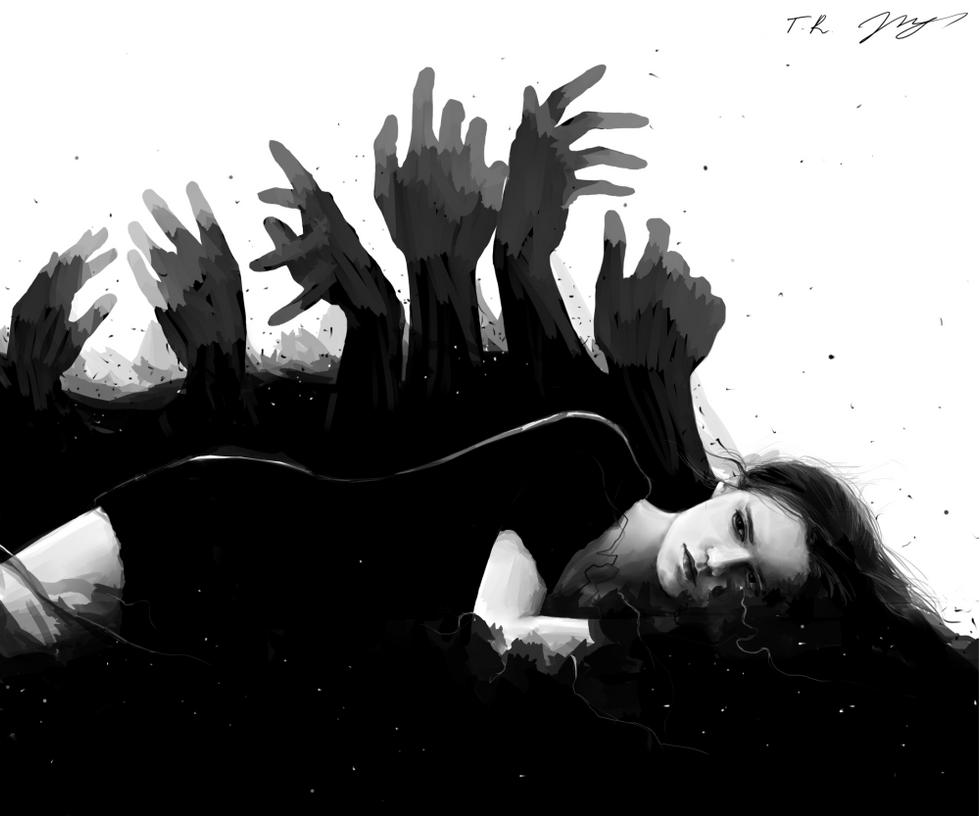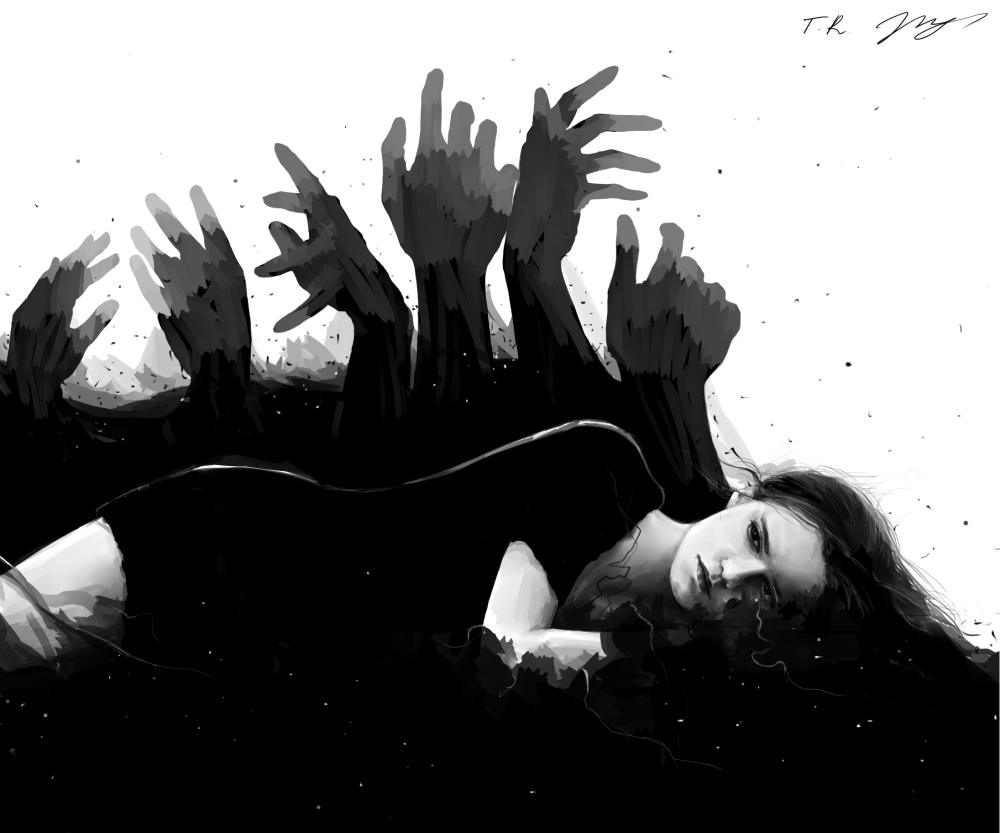 Watch
A few things to say about this piece of art, the colours, black and white really reflect the way how her life is now on my opinion. By the look of sadness and distress on her face tells me that she is going through a bad stage of her life, maybe a break up? But the hands tell me something, like she wants people to reach out to her and help her, but it's all in her imagination, or that no-one wants to help her. This artwork also may be a sign of bullying and she is the victim. And the hands represent the bullies.
This is what I think of the lovely piece of art, but I'm not sure on how other people might percept this.

I've come to like your style very much, and this one is one of my favourites, so don't stop what your doing

The Artist thought this was FAIR
14 out of 14 deviants thought this was fair.
Fuck yes would be more than enough to describe this work, I mean you wouldn't even need words to describe it, that's how fucking amazing it is. There's no outrageous colors schemes, nor gargantuan compositions. Simplicity at its best, you can fully enjoy it as well trying to indulge yourself with more details that you haven't seen yet.
I like her face a lot, as if she was contemplating herself, she seems relaxed yet exuding contempt for her situation. And then we have those shadows in front of her, resembling persons or something similar. Could I dare to say that is parts of herself or just others that came into her life or that has gone. She can see them yet she can not interact with it/them ,meaning that she has no control over it.
See this is what I like about a work, despite the fact that a title is given to us you are completely free to travel within the work.
KUDOS!
The Artist thought this was FAIR
6 out of 7 deviants thought this was fair.