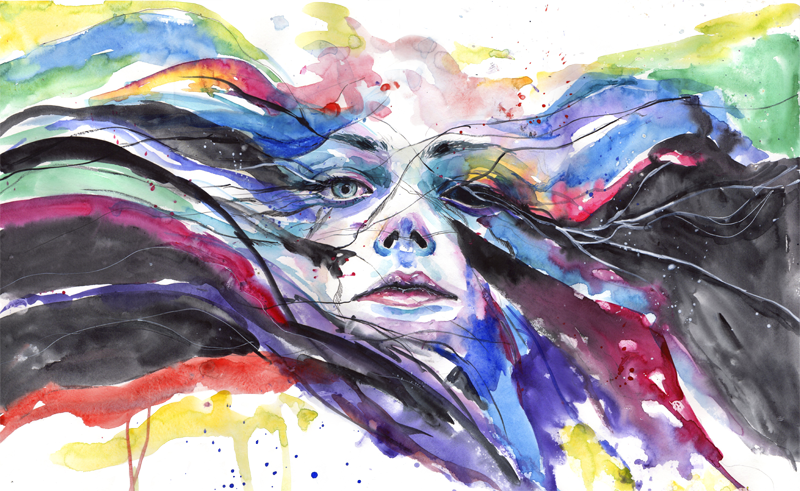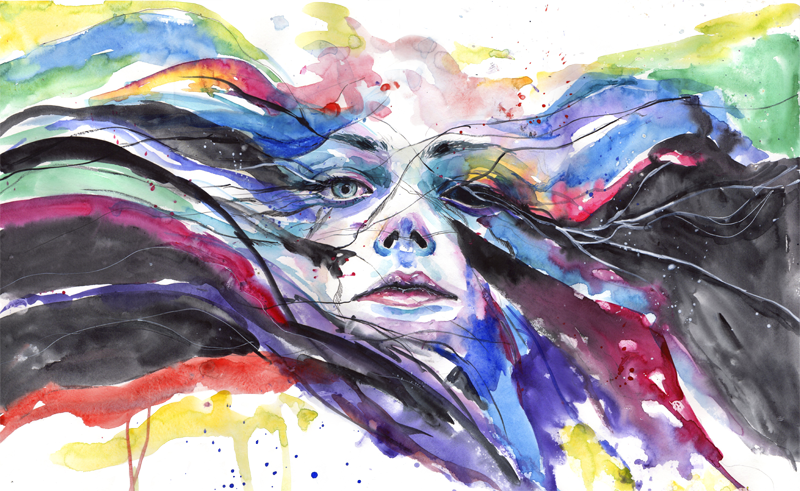 Watch
Daily Deviation
Given 2015-11-24
Buen diseño del rostro, también el diseño de las lineas de colores al complementar el rostro. lo único que me hizo bajar la puntuación de esto fue que le falto un poquito mas de expresión en el rostro, pero el resto de la imagen estuvo muy bien complementada.
Otra cosa de que me he dado cuenta fueron los relieves que aparecen en cada uno de las lineas de colores al igual que las gotas, tanto asi que no pareciese ser digitales.
Ahora, para finalizar, (y lo que me ha llamado la atención) es que en estas lineas de colore quienes las vean con mayor atención es que se pueden inferir formas alrededor del rostro (al igual que una nube) segun la subjetividad de cada uno de quien lo vea.
The Artist thought this was FAIR
17 out of 20 deviants thought this was fair.
A rainbow of colours, the starkness of black, emptiness of white and an expressionless figure an another masterpiece by Empress Alexandra!

The colours flow,embrace and frame a most beautiful figure who eyes pierce the viewer. The multitude of colours allow the viewer to choose which emotion they want to focus on while they appreciate this flawless work, of power and emotion.

My eyes travel left to right with this picture, then return to focus on the central image, then up and down, to observe and enjoy the few splashes of random colours.

Once again well done! Another fine example of your versatility and talent.

Thank you sincerely for sharing!
The Artist thought this was FAIR
20 out of 21 deviants thought this was fair.