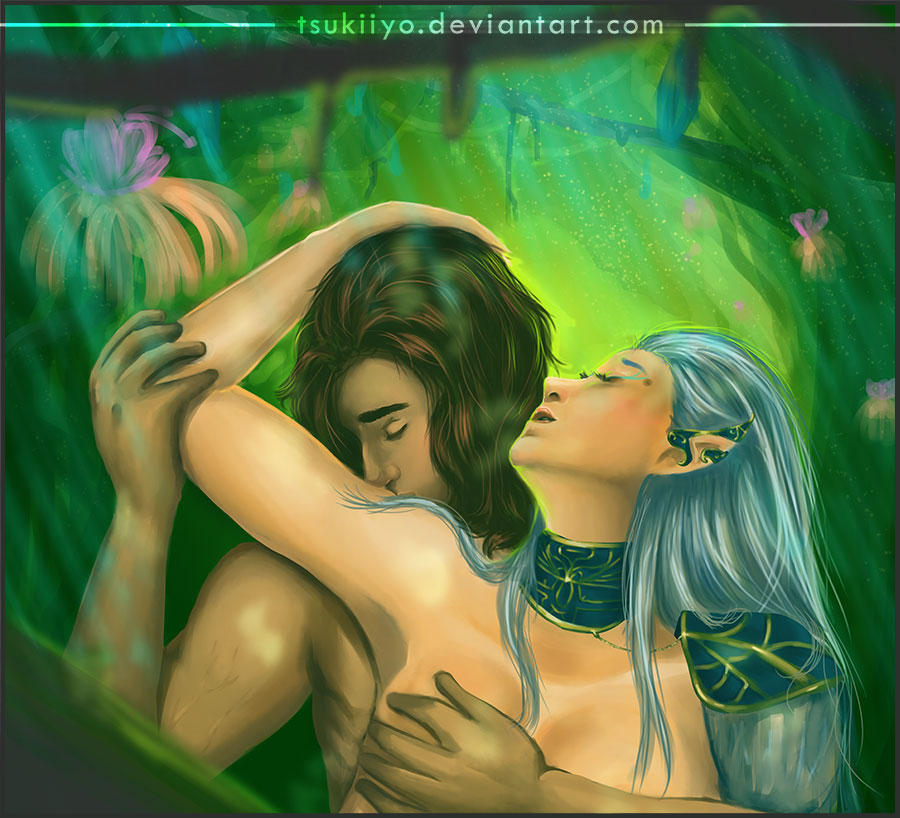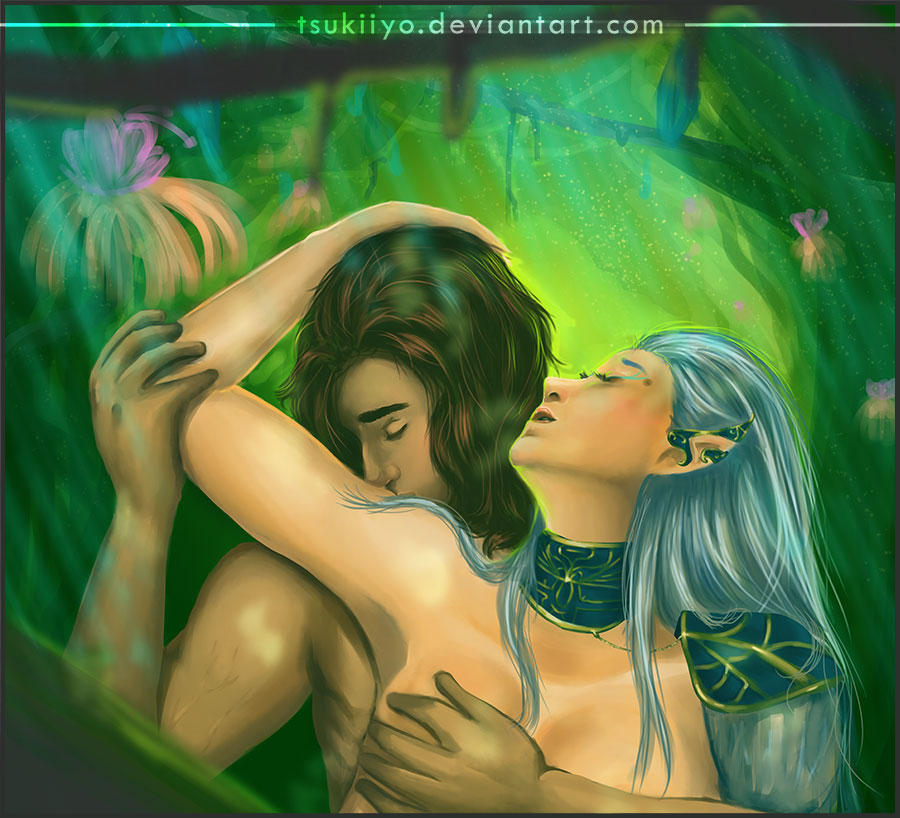 Watch
---
ENGLISH VERSION
---
This is my participation for the "Spread The Love Day" with my two characters from my webcomic !!

Links :
• tumblr :
www.tumblr.com/blog/leroyaumed…
• Facebook :
www.facebook.com/pages/Le-Roya…
• DeviantArt :
tsukiiyo.deviantart.com/galler…
---
VERSION FRANCAISE
---
Ma participation pour le "Spread the Love Day". De retour avec mes nouveaux personnages de ma webcomic !!

Plus d'info :
• tumblr :
www.tumblr.com/blog/leroyaumed…
• Facebook :
www.facebook.com/pages/Le-Roya…
• DeviantArt :
tsukiiyo.deviantart.com/galler…
---
INFORMATION
---
Time :
9 hours
Software :
Photoshop CS6, Sai
Tablet :
Wacom Bamboo Fun Pen & Touch
---
RELATIVE ARTWORKS
---
---

Tsukiiyo's Art and characters ©

Managed Event by

J'aime écrire des critiques détaillées, alors allons-y ! %D
Tout d'abord, bravo pour ce travail

Tu pars d'une belle idée avec une compo intéressante. Mention spéciale pour le décor qui fait jouer de beaux effets de lumières dans cette verdure. Ca apporte de l'harmonie et de la sérénité à la scène.

C'est très bien pensé avec les éléments de décor qui passent devant la scène qui sont du coup flous et foncés.
Passons aux personnages. Les poses me semblent correctes. Mes réflexions vont surtout porter sur la finition de leurs volumes. On a là des cheveux très détaillés et très bons pour les deux personnages, alors que la peau, les bijoux et tissus sont moins soignés et semblent moins aboutis. Quel dommage de ne pas avoir poussé la finition de ces éléments un tout petit peu plus ! Je pense qu'il ne manquait pas grand chose pour harmoniser le tout.
Les visages sont très beau, en passant. Ce sont plus les bras et torses qui pêchent un peu : par exemple les mains de l'homme sont un peu épaisses et on ne distingue pas leurs articulations ; le sein sous la main devrait montrer quelques plis (on voit qu'ils ont été pensé, ces plis, il s'agit juste de les renforcer un peu)
Ensuite, il me semble que l'effet de lumière verte sur le menton de la femme, si la lumière vient de derrière, n'a pas lieu d'être vu que la silhouette de l'home se trouve entre elle et la lumière. (est-ce que d'autres personnes peuvent confirmer ou infirmer ? Je suis pas experte en la matière)
Voilou, j'espère que cette critique te sera utile

Et encore bravo pour cette illustration !
The Artist thought this was FAIR
4 out of 4 deviants thought this was fair.
You should work on anatomy a bit more, especialy hands, then arms.
The position of her face is difficult, but you can make it look better, if you decrese the size of neck, anf by that I mean, that neck should start, not at the tip of the jaw, but a little further. If it is easier for you, when you draw a base of a gace, like a circle with jaw, try to put some heling guide lines.
For a dificult pose like this, try making those guides in circles, folowing the original head circle.
That way you will avoid misplaced mouth, nose, eyes.
What else is needed, more line deffinition, and shading near the edges of the body.
Define a light source more, and explore, how it affects its surroundings.
For example, where shadows need to be placed, highlights.
Work on that on the background as well.
Study which highlights matal has, and apply that on armour.
Thouch, intteraction between bodies, make the touch more intense.
For example if it is the grip, show that by shadows on her skin, as wel as a bit of deformation on her skin, his hand should then have a different shape, more appropriate for gripping
Define earlob with more lines, it doesnt have to be detailed, just make sure that you have chosen the right lines, and make them visible.
The tree in the first plan, should be more detailed.
The Artist thought this was FAIR
2 out of 2 deviants thought this was fair.