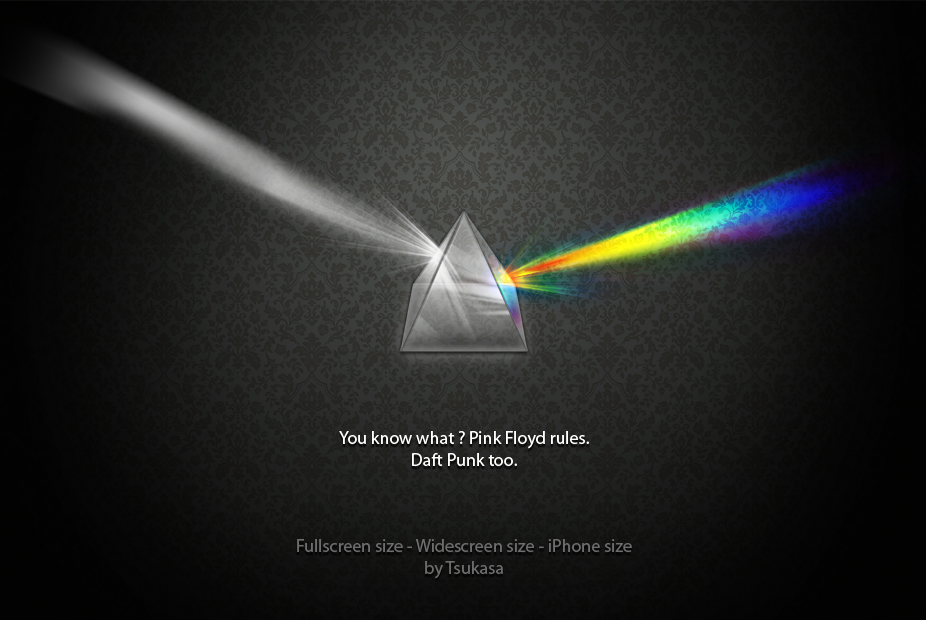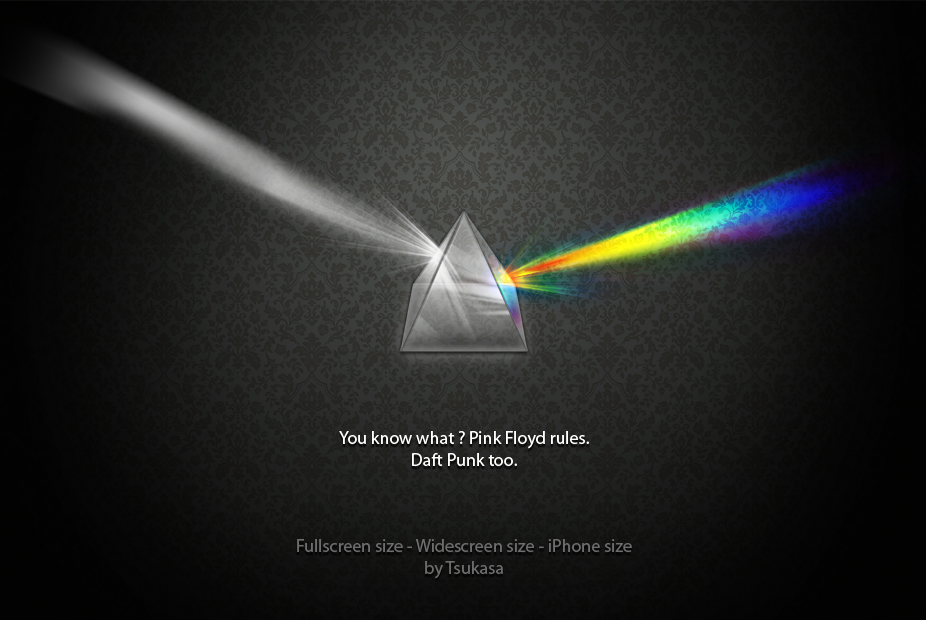 Le Côté Obscur


Pink Floyd est un groupe de rock progressif et psychédélique britannique formé en 1964, célèbre pour ses textes philosophiques et politiques, ses albums-concept complexes, ses expérimentations sonores et ses performances en concert originales et élaborées.

Initialement mené par le guitariste Syd Barrett, le groupe connait un petit succès au milieu des années 1960, puis devient l'un des groupes underground londoniens les plus populaires de la scène psychédélique; cependant, le comportement instable de Barrett force les autres membres à le remplacer par David Gilmour, un ami d'enfance de Barrett.

Le groupe enregistre plusieurs albums qui le rendent célèbre dans le monde entier, avec The Dark Side of the Moon (1973), Wish You Were Here (1975), Animals (1977) et The Wall (1979), qui ont eu beaucoup d'influence à l'epoque.


---------------------------------------------------------------------------------

Le Côté Obscur (The Dark Side)


Pink Floyd were an English rock band who in the 1960s earned recognition for their psychedelic and space rock music, and in the 1970s, as they evolved, for their progressive rock music. Pink Floyd's work is marked by philosophical lyrics, sonic experimentation, innovative album cover art, and elaborate live shows.
Pink Floyd influenced progressive rock artists of the 1970s including Genesis and Yes, as well as contemporary artists such as Nine Inch Nails and Dream Theater.

Pink Floyd were formed in 1964 by Syd Barrett. But the erratic behaviour of Barrett prompted his colleagues to add guitarist and singer David Gilmour to their lineup. Following Barrett's departure, bass player and singer Roger Waters became the lyricist and dominant figure in the band, which thereafter achieved worldwide critical and commercial success with the concept albums The Dark Side of the Moon, Wish You Were Here, Animals, and rock opera The Wall.

Reply

Très joli !
Ce que je ne comprend pas trop cependant, c'est le choix du motif dans le fond...
Reply

tu fais de la diffraction?
Reply

En LV3 ouais, c'est sympa d'ailleurs.
xD
Plus sérieusement, oui c'est censé être de la lumière divisée par un prisme, comme sur la fameuse pochette des Pink Floyd, mais bon c'est loin d'être parfait...

Reply

Reply

Superbe ! J'adore

Reply

Reply

Reply