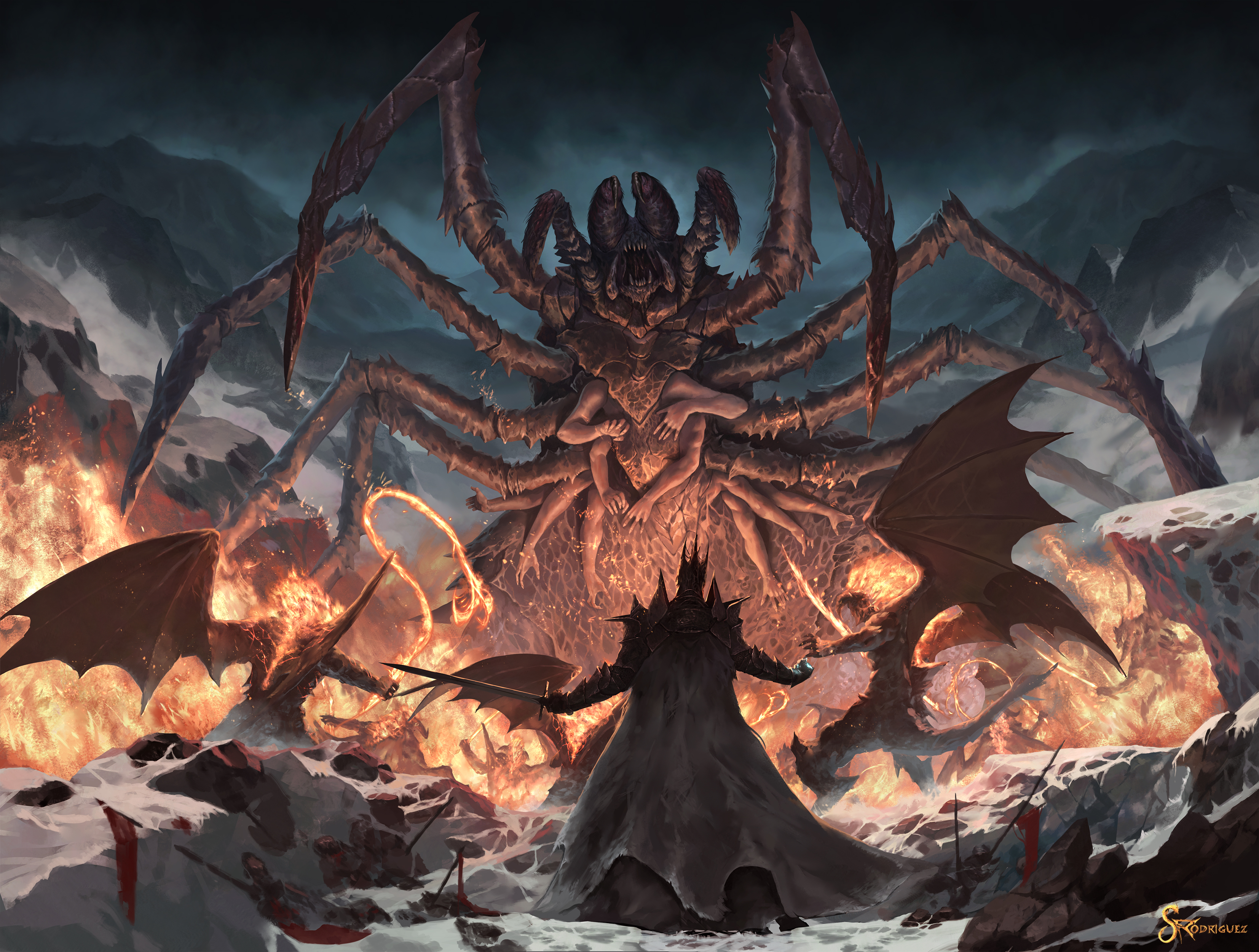 Watch
"Ungoliant demanded that Morgoth surrender to her the Silmarils. However, Morgoth refused, and she attacked him in response. Weaving her dark webs, she attempted to enmesh him in net and take the Silmarils by force. Morgoth gave out a terrible cry of pain as she attacked, which was heard by the Balrogs hibernating under the ruins of Angband. They awoke and immediately rushed to the aid of their Lord, tearing apart Ungoliant's webbing with their fiery whips and forcing her to break off her attack"


Ungoliant: Give it to me, i must have it, Precious treasure, I deserve it
Morgoth: How can i run, how can i hide, the Silmarils, Gems of treelight, Their life belongs to me, Oh it's sweet how the Darkness is floating around
Balrogs (Chorus): We are following the will of the one, Through the dark age and into the Storm, and we are following the will of the One...
Daily Deviation
Given 2016-11-22