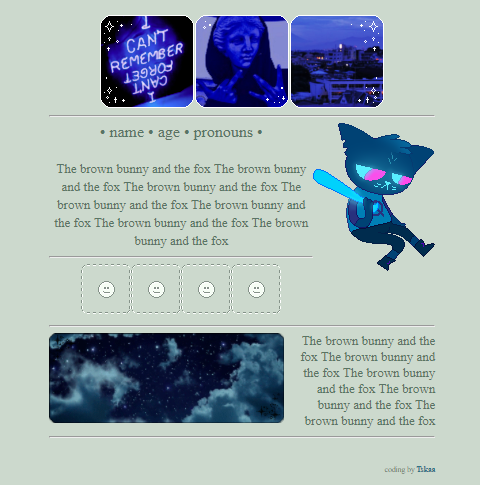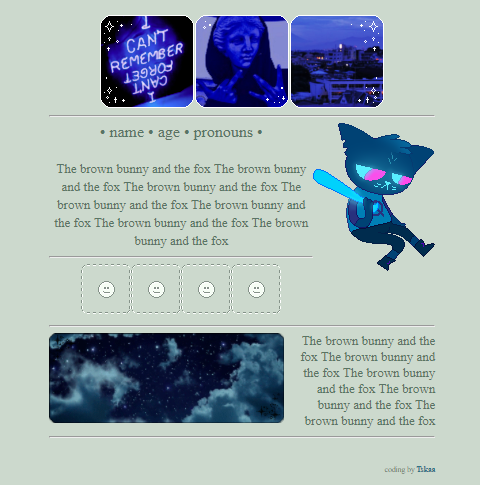 enjoy this code

do not remove the credit
do not claim it as your own
change it as much as you'd like
do not use
off site
sorry i've been gone
and haven't made any codes
i've been kinda unmotivated lately
and school keeps getting harder and harder for me
Note: All of the resources I use
link back to their creators.
Unless someone messes with the code people will be able to click on any given object and have it link back to that deviation.
If I use something you made, and you don't want it included- send me a note and I can remove the code no hassle.
How to use:

Copy the code in the link below
Click "edit" on your featured deviation widget
Paste the code into the description
Edit it to say what you'd like

Credits
rramune.deviantart.com/art/Mae… - Mae
axelblazeultimate.deviantart.c… clouds
thecandycoating.deviantart.com… black and blue divider

Code

The owner of this deviation has disabled comments.