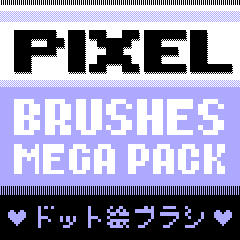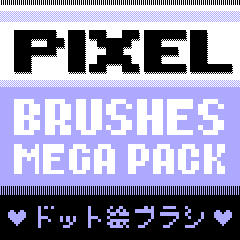 Watch
I made some more brushes!

I thought about selling em first, but no one like brushes that cost, right?
Even if it took time to make em... but here you go, free to use !

For the Manga Studio users, pm me if you want the brushes.
you don't need to credit me
, but it would be fun if
ya showed me if you used my brushes for something.
if you liked these brushes and wanna donate you can do it here:
DONATE
Also check out my resource account Tsiox-Resources
______
_________________
_________________
___
_____
_______________________________________________
YOU NEED LEGAL VERSION OF CLIP STUDIO PAINT AND
A CLIP STUDIO ACCOUNT TO DOWNLOAD THESE BRUSHES
IF YOU DON'T KNOW HOW TO DOWNLOAD AND USE THE BRUSHES
YOU HAVE TO LOOK FOR ANSWERS IN THE CLIP STUDIO SUPPORT
DON'T ASK ME FOR HELP.
FREE TO USE
!! DO NOT RE-UPLOAD !!
Made by Tsiox

Other brushes:


Reply

Reply

Omg! You're the one who made the popular glitch and pill brushes too! I donated a small sum because I've enjoyed your brushes so much, sorry that it's not much but I'm pretty broke right now. Thank you for sharing your amazing brushes! <3
Reply

omg, that is so nice from you, I'm really glad that you like em, it took time to make these sets so I'm really happy that people use em! thank you for the donation
Reply

say, didn't I find you on pixilart?
Reply