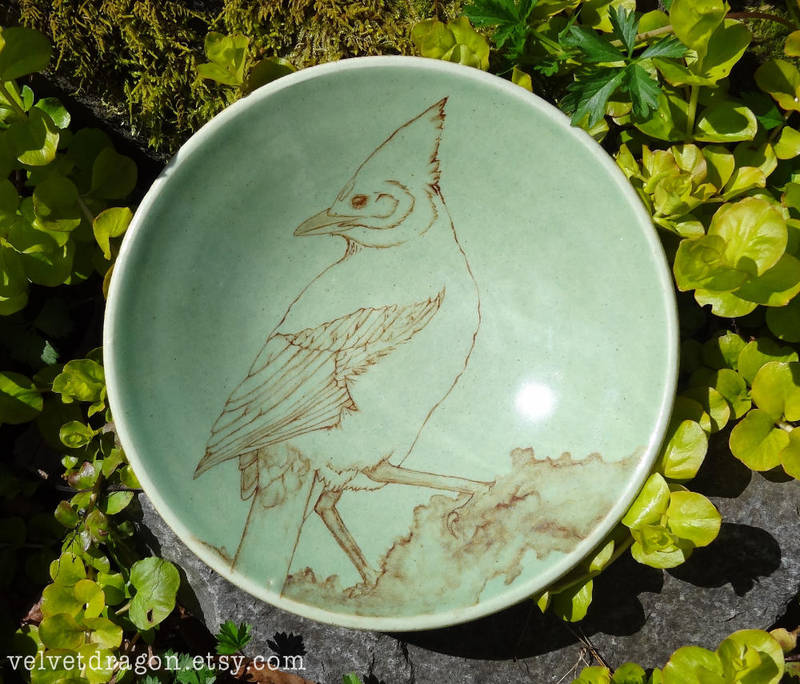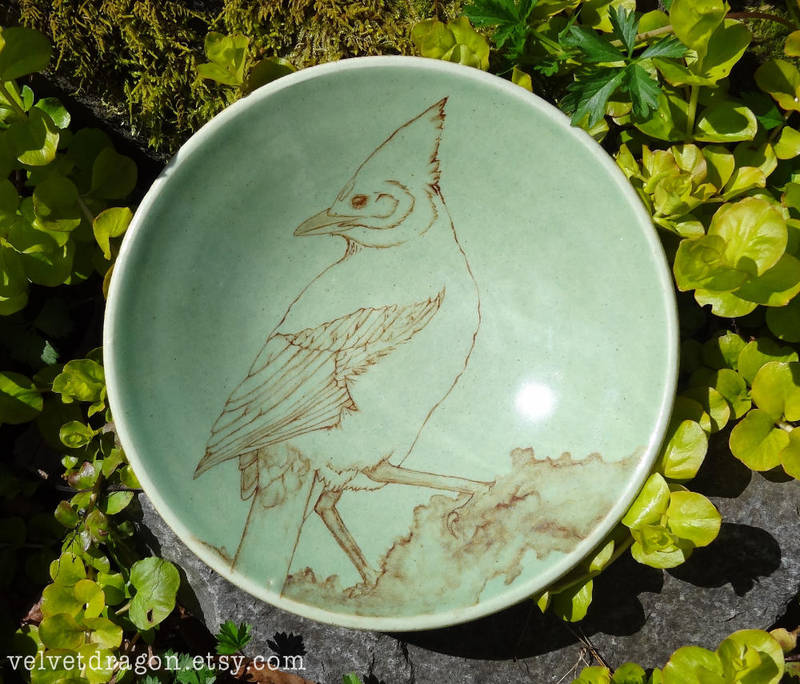 Watch
I was sitting at a table with this unpainted bisqued porcelain bowl in front of me and turned to Richey (my ceramics prof) and asked, "What should I paint on this one?" And he said, "Steller's Jay!" Steller's Jay it is!
The Steller's Jay is a gorgeous dark-colored jay with a jaunty crest seen frequently in the Northwest where I live, particularly in places with mature trees. I experimented with a watercolor-like technique using the commercial engobes to give the bird a mossy branch to perch on.

For sale on Etsy!

In progress shots:
PS: Bowls are the hardest to photograph.

Gorgeous line work! Bowls are tricky, but if you tilt them up at an angle (when there's a lot of inside detail work) you can usually get the detail across without too much glare (says the girl who has difficulty photographing my overly shiny/gloss bowls *face palm*) good job

Reply

Bowls are annoying models for photographer!

Been there, done that!

This is simply great (combining three of my interests: porcelain painting, ceramics and birds). Good work!
Reply