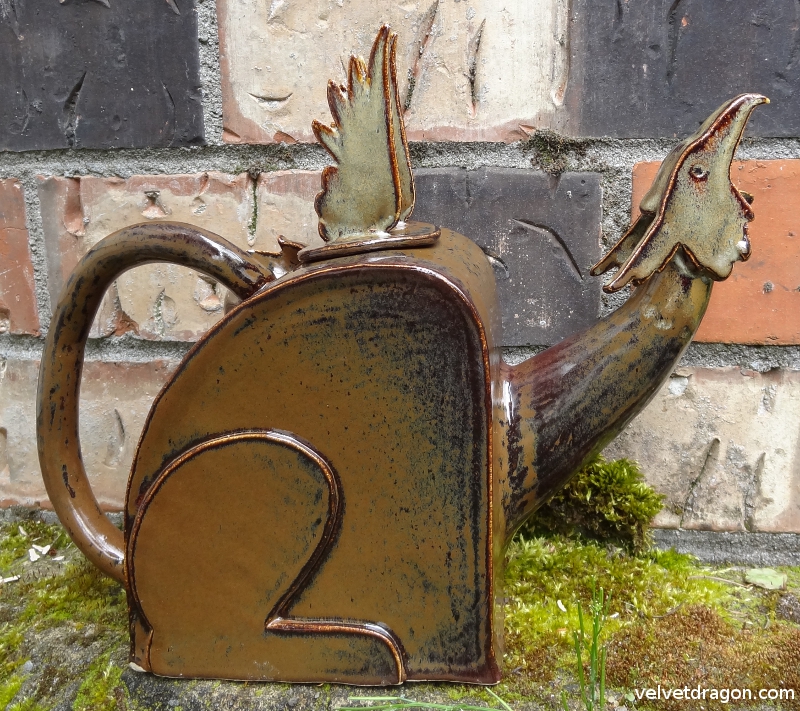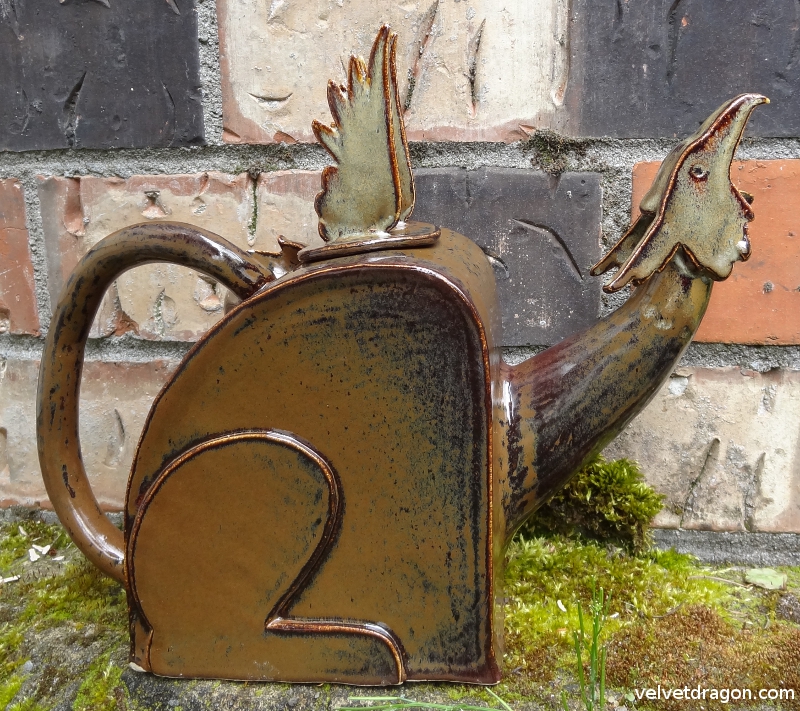 Watch
Huge gryphon teapot. I actually sculpted this a couple years ago, and it's just been sitting around, as bisque, in my house since then. Finally glazed!
Yes, it is a functional teapot. It's huge though (and therefore quite heavy), so it's probably best as a sculptural piece unless you're throwing a large tea party. Of course, it'd also work for lemonade or whatever.
iiiiiitty bitty gryphon head...
MEGAHUGE GRYPHON BUTT
Slab built, cone 6 oxidation.
Detail: