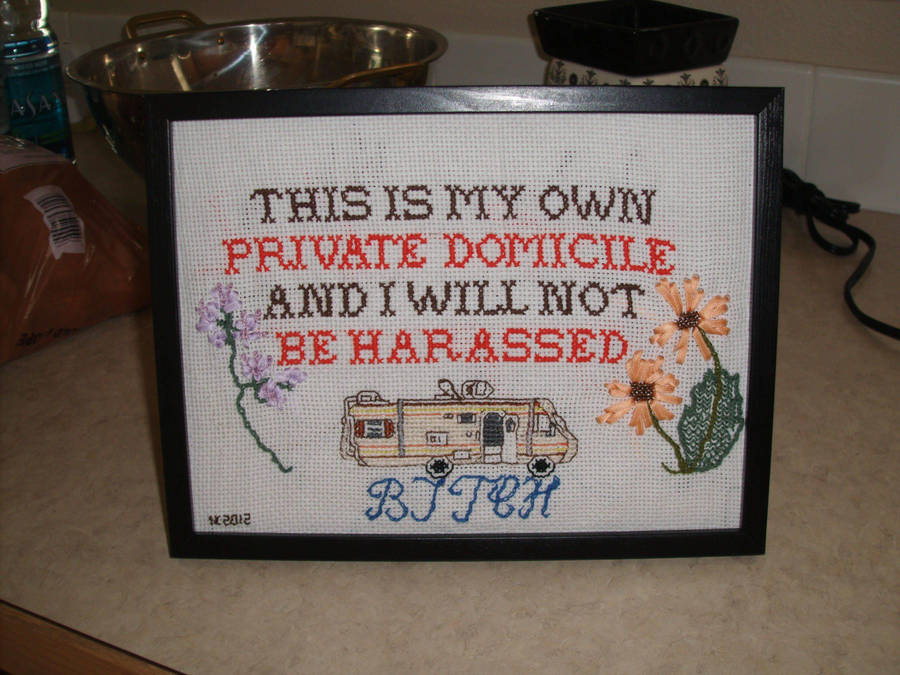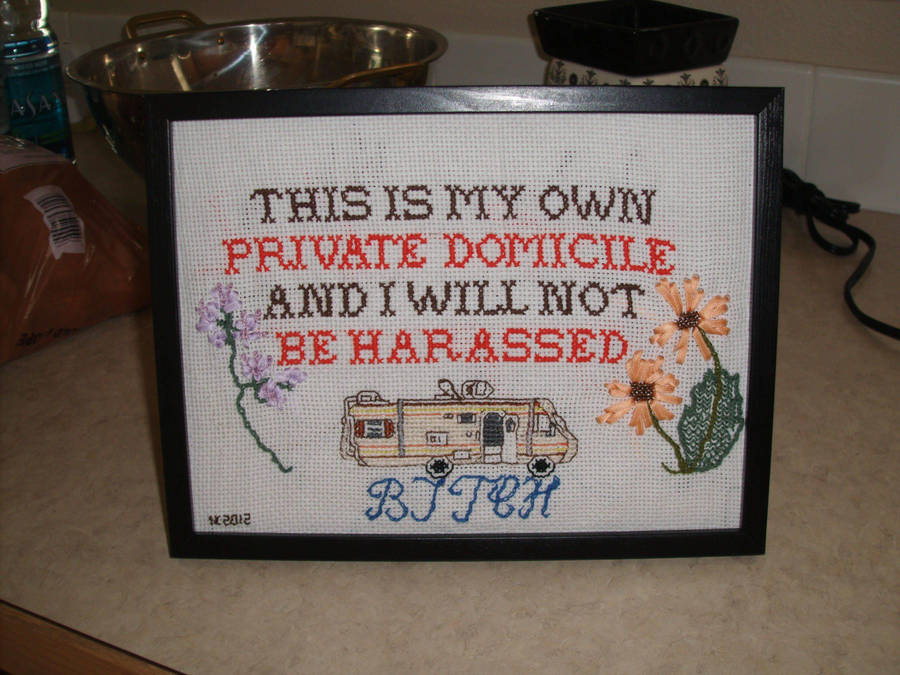 Watch
I made this as a gift for a dude who enjoys his privacy. Photo credit goes to that dude. Lily of the Valley proved to provide too little contrast, graphics wise. The flowers featured are Purple Scorpion Weed and Pot of Gold.

Do you have a pattern for the RV?

it'd make me happy like you have no idea
Reply

I'm glad you liked it. I based the RV off an Etsy pattern and downscaled, did the letters after an old craft handbook and winged the rest.
A more detailed cross stitch pattern for the RV can be found here:
[link]
. It's significantly scaled down, but it provided a lovely overview of the necessary details. The mockup:
[link]
should give you an idea of the extent of the downscale. For reference, the finished piece fits in a standard 18x24cm frame, and the mockup is done in A4 format.
Reply

Reply

You should, especially if they include humorous or interesting designs similar to this one.

Its getting rare to find such subtlety in art these days.
Reply

Actually, there's an entire movement of rude cross stitch embroidery. If you know any little bit of any Scandinavian language, I highly recommend the facebook group "For et mer aggressivt korsstingsbroderi", a Norwegian group who does "guerilla embroidery". Steotch (
[link]
) does wonderfully vulgar things, too.
Reply

I dont get any potential Breaking bad references, but the social etiquette brought back to something a little more modern is humorous.

My first Deviant art favourite!
Reply

Absolutely! That is my favourite part of the medium. It carries some of the same tone as Calligraphuck's work (calligraphuck.com), I think.

I ought to add more of my samplers on DA.
Reply