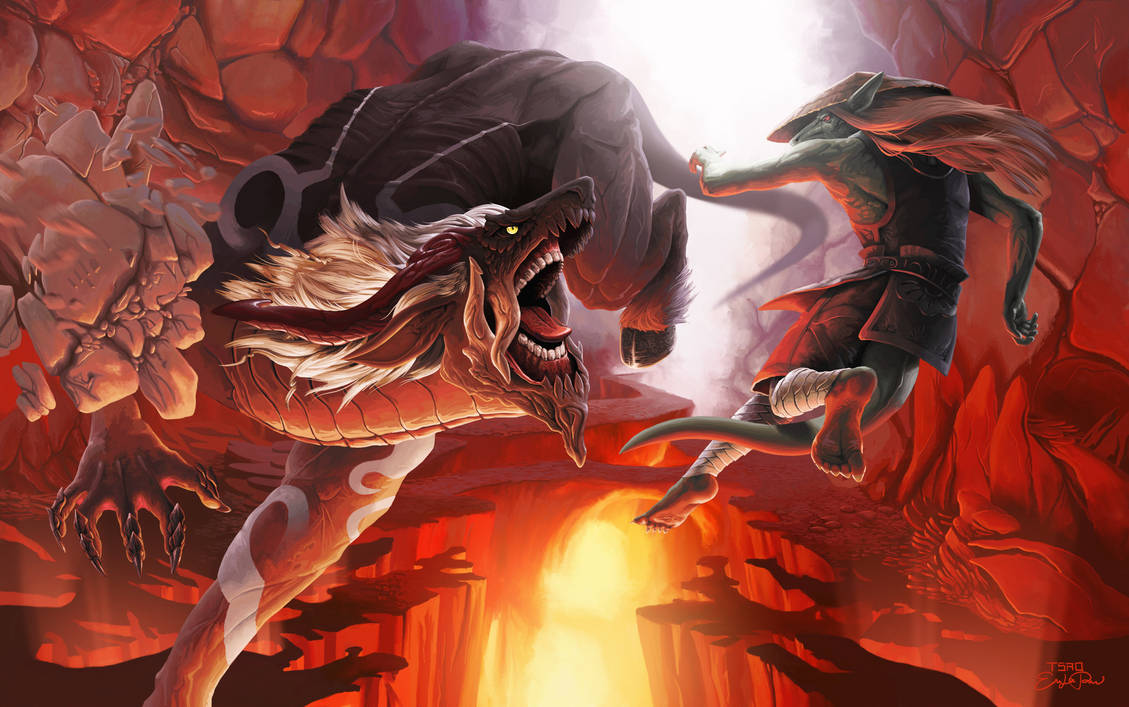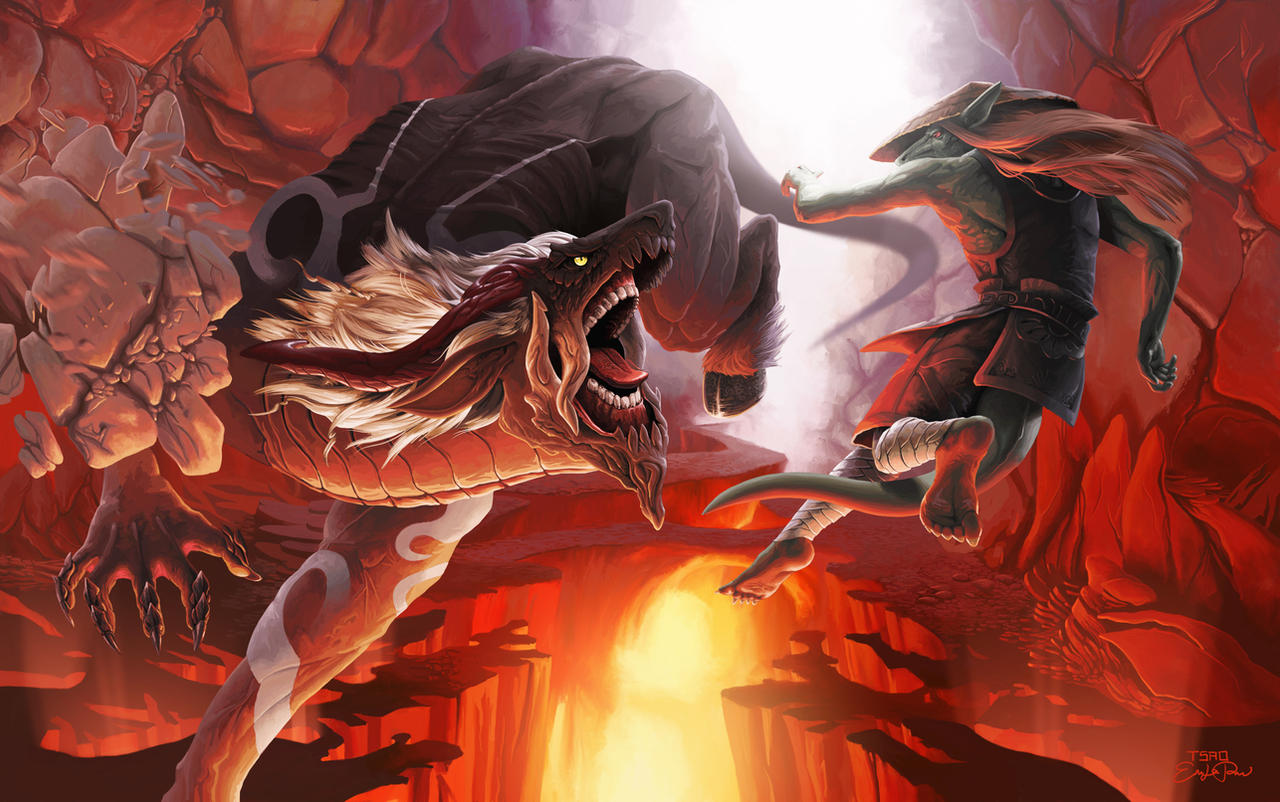 Twitch livestreams |
Youtube channel |
Instagram |
Twitter
LavaLizard smirked as the battle took them into the fire canyons - he knew he now had the upper hand. While TsaoShin was powerful beyond all measure, he lacked agility and grace. The winding maze would be a devastating trap, difficult for the daemon to negotiate. LavaLizard, exhausted, breathed in the sulfur filled air of his natural home, and contemplated his next move. It would only be a matter of moments before he would turn the tide of the fight.
Created with ArtRage. Touch ups in Photoshop CS3.

and I have a long running history of drawing each other in epic battles. I had a lot of fun with this illustration!
Please find the
progress
shots of this image on my website.
LavaLizard is © LavaLizard.
See some of my other fantasy pieces!