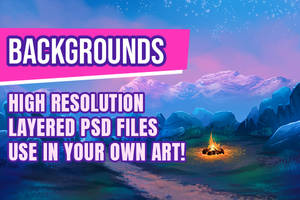 High Resolution Layered Backgrounds
Don't like making backgrounds? Use one of mine! Just drag and drop your own character in for instant backgroundification!
---
Suggested Premium Downloads

Description
Queen Grumpy Elsa enjoys her ice palace of solitude...and her new ice garden addition.
I love this movie so much

Download for wallpaper size!
Created with Adobe Photoshop.
Other drawings in the series:
Share on
facebook
or tumblr
!
Image size
1500x1000px 1.54 MB