Mixed media on canvas. Sold at Bronycon 2017!
Thanks to
Andramor
, I was able to create this piece with a super generous care package of GIANT tubes of paint! THANK YOU!
It was nice to paint traditionally again - I'll have to do it more often!
Hang out with me on my Discord Server! All are welcome! discord.gg/tsaoshin
Created with Adobe Photoshop CC
More traditional pieces!: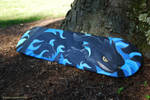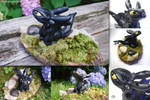 More MLP!:
Image details
Image size
1000x750px 1.1 MB

As Dawn rose upon the Equestrian land... Princess Celestia walked up to her and asked if she was okay.