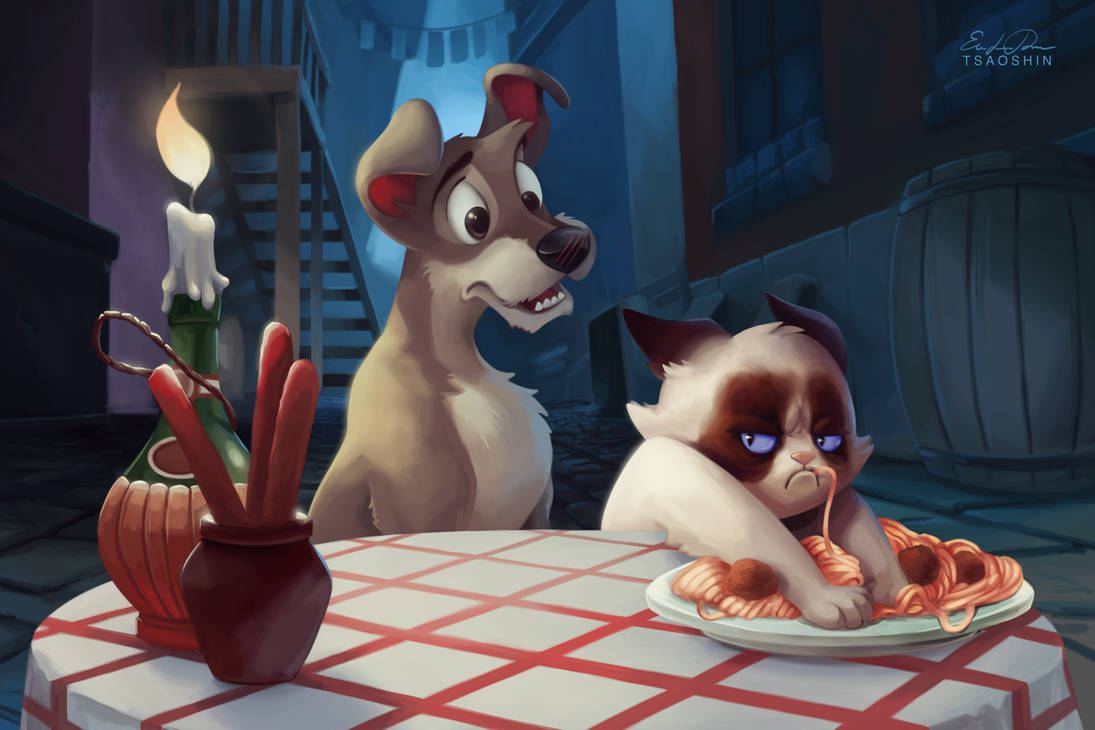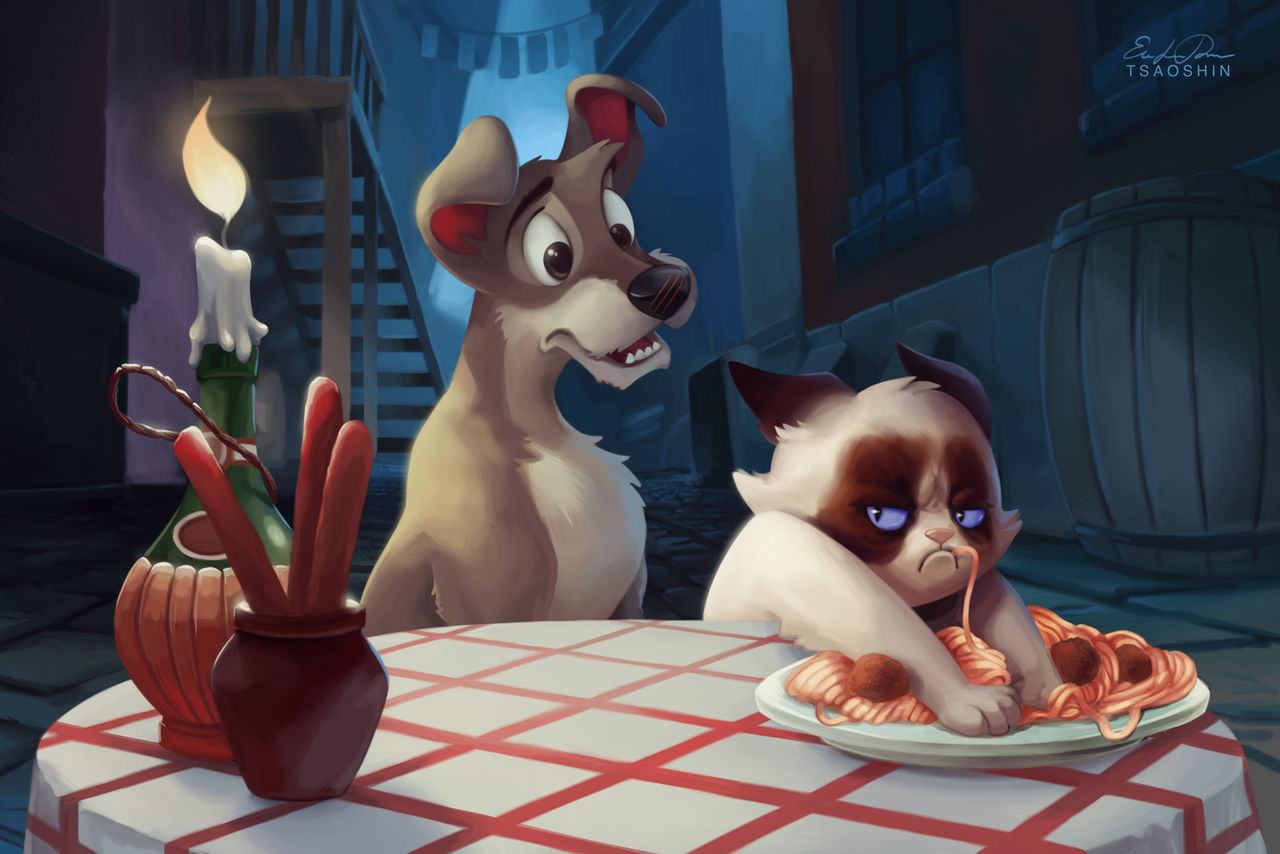 It's been a while since I last made one of these. Since there were so many people asking me if I'd make another one, I figured it was time. New year, new grumpy!
I know I said I was going to do Cinderella next but I really couldn't get a good idea going for it. Here is Lady and The Tramp instead! I can't believe how badly I wanted to have spaghetti while I drew this.
Frozen is next




Created with Adobe Photoshop.
Other drawings in the series:
Share on
facebook
or tumblr
!