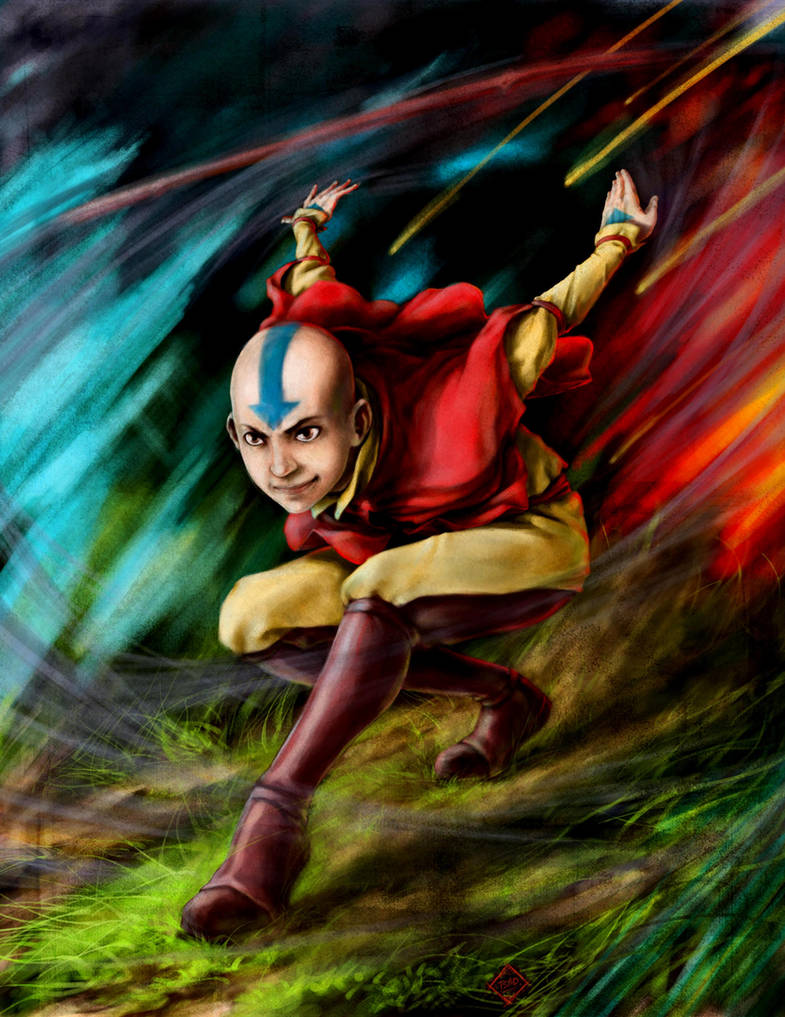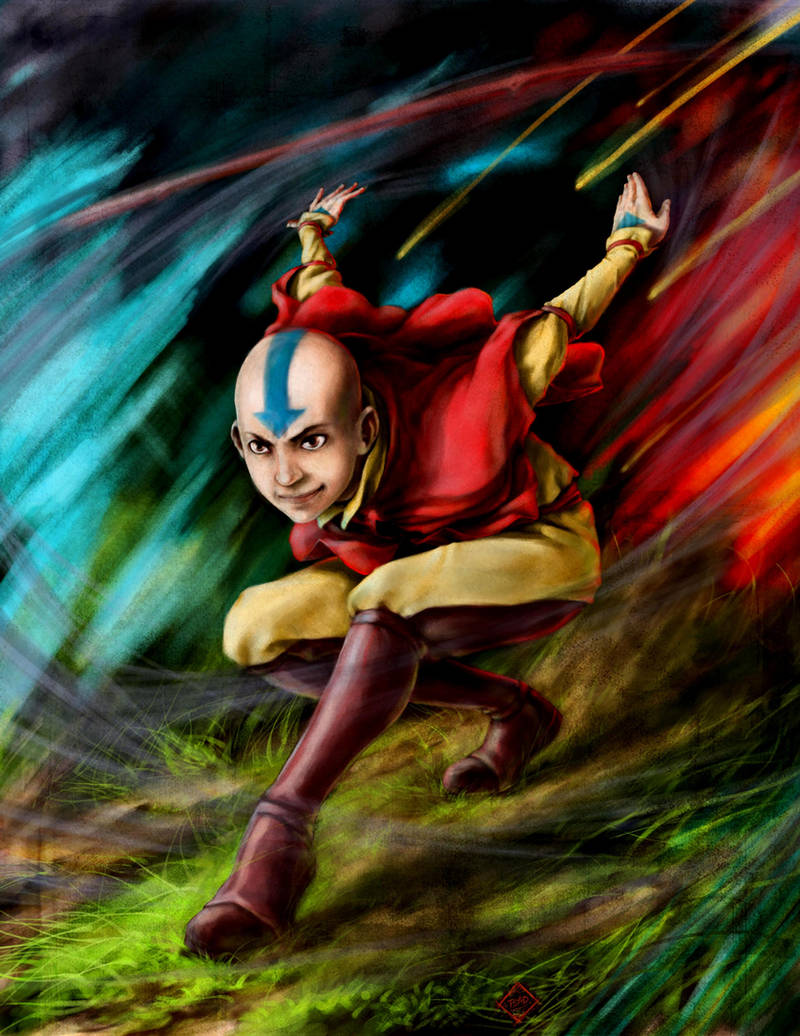 edit: repost. sorry

---
it's aang!
i was really hoping i could find time to do this.. and i did haha
wasn't really made for a serious painting but i knd'a got carried away. looking at it makes me wanna add more details so now i post it here. but it was fun. learned a lot here..

yup! he's serious.
the first sketch was actually a smirking-smiling aang but my brother said it was boring..
ok he's doing a wushu-kung fu-like move -i think. i really like this pose.
and i missed his first outfit and his old staff/glider. i don't like his new glider except the food compartment -it was handy! hehe