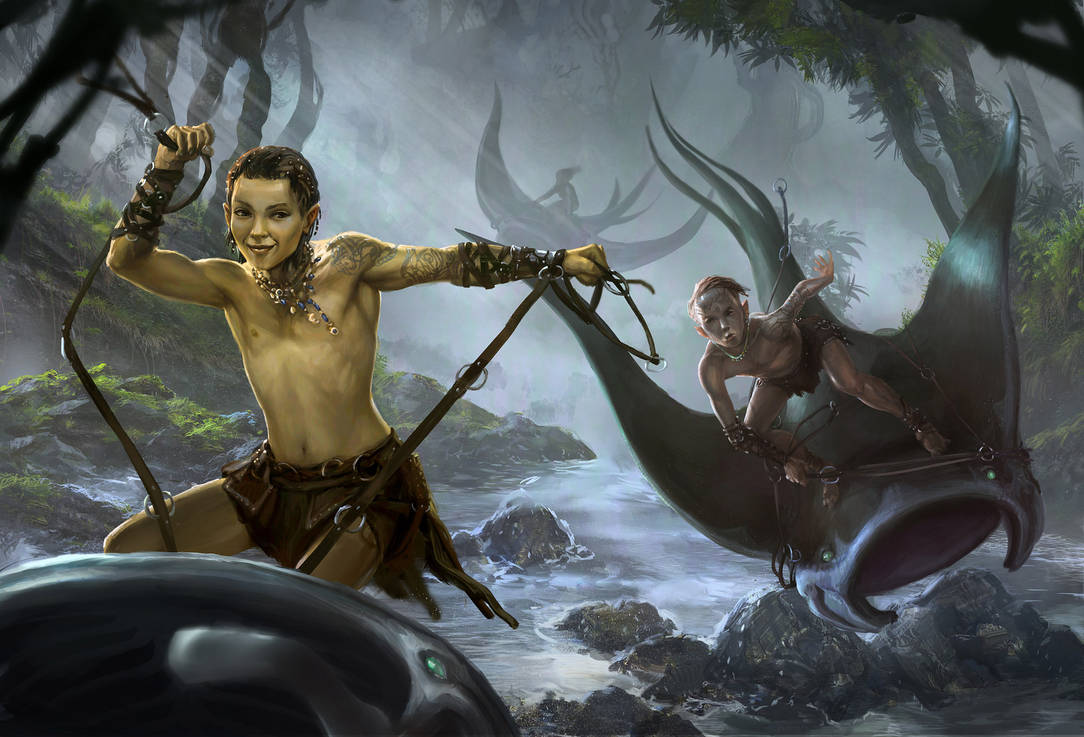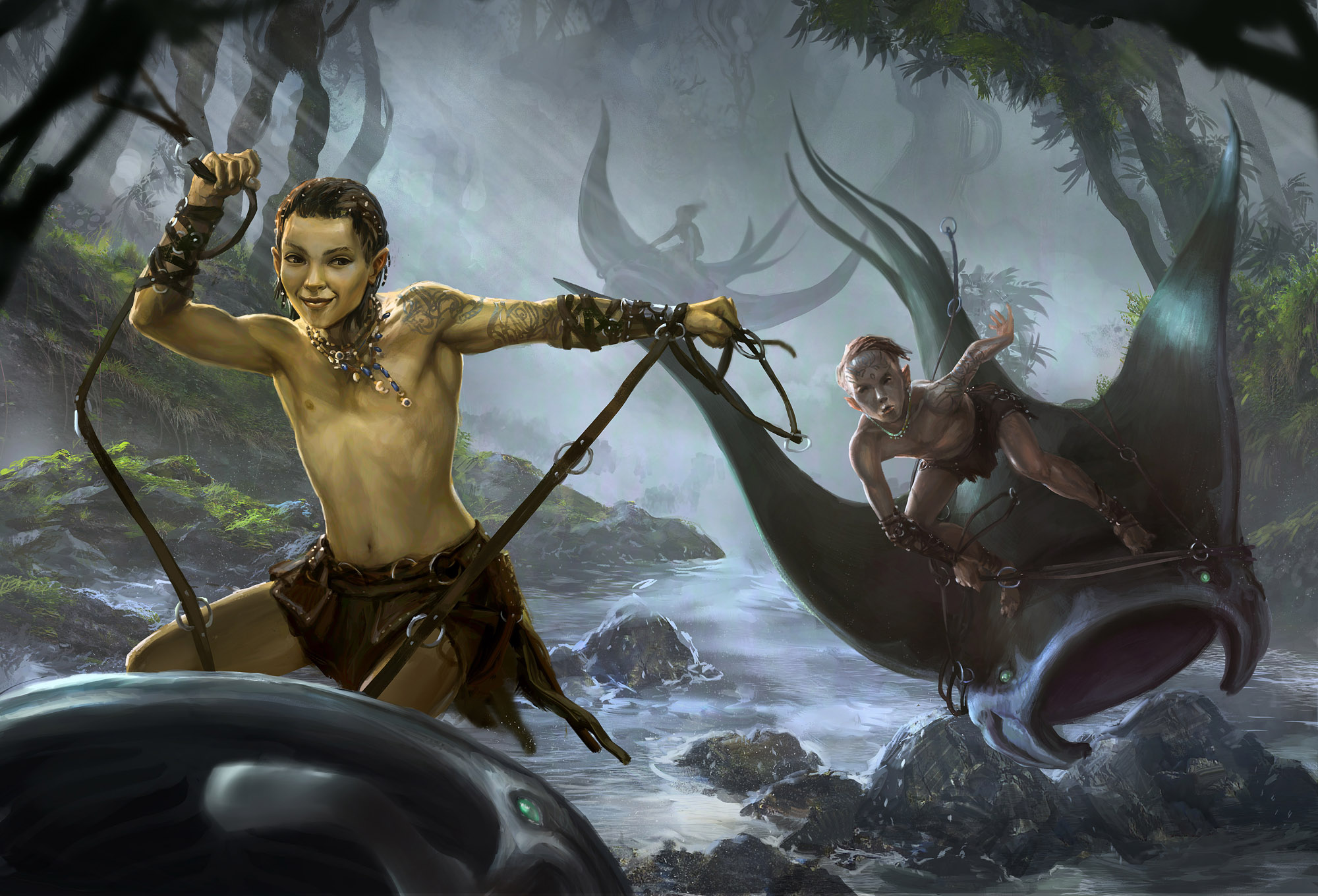 The chase, personal work

Ever since they met for the first time years ago, Emeral and Korbal have been best friends – and rivals,
trying to outdo each other with feats of daring, much to the exasperation of their parents.
So, when the time came for them to learn riding manta rays, as befits the scions of two Ur'wirrana noble houses,
it took only the slightest hint of a challenge from Korbal for Emeral to suggest a race to test their skills.
Despite the warnings of their usual companion, Lagral, about the dangers lurking in the marshes,
the children snuck out at midnight to take the mantas for a joyride - the knowledge that they would be punished harshly
should they be caught only adding to their excitement.

<3
more works from the same setting:



edit:

added more fog to enrich the atmosphere

edit2:
Idea: An interesting unordinary idea - I mean whom they are riding here. This is why I have set "Originality" as 4,5/5 - fish riding is a common thing in fiction, but not like here.

Background: even though this kind of fishes are living in seas and oceans, I guess something like tropical river is a quiet consistent area for them. Also about jungles: with whom we see, this theme is just a perfect, plus chasing backstory makes it fit just great to this scene - jungle chasing is a quiet interesting thing.

Characters&poses: Yes, good poses - it is like both of chasers and one who tries to flee do enjoy the riding itself. Plus their appearence are a quiet realistic (I gues sthey are not actually humans according to their accute ears, right?) - pretty hard to do that, as for me. Though I would add a bit of more depth, it is still me and I respect this style.

Effects: yes - effects are good; both on everything and in right places. Yes - I can see an atmosphere of what happens here and plans of both characters.

Great job!
The Artist thought this was FAIR
5 out of 5 deviants thought this was fair.