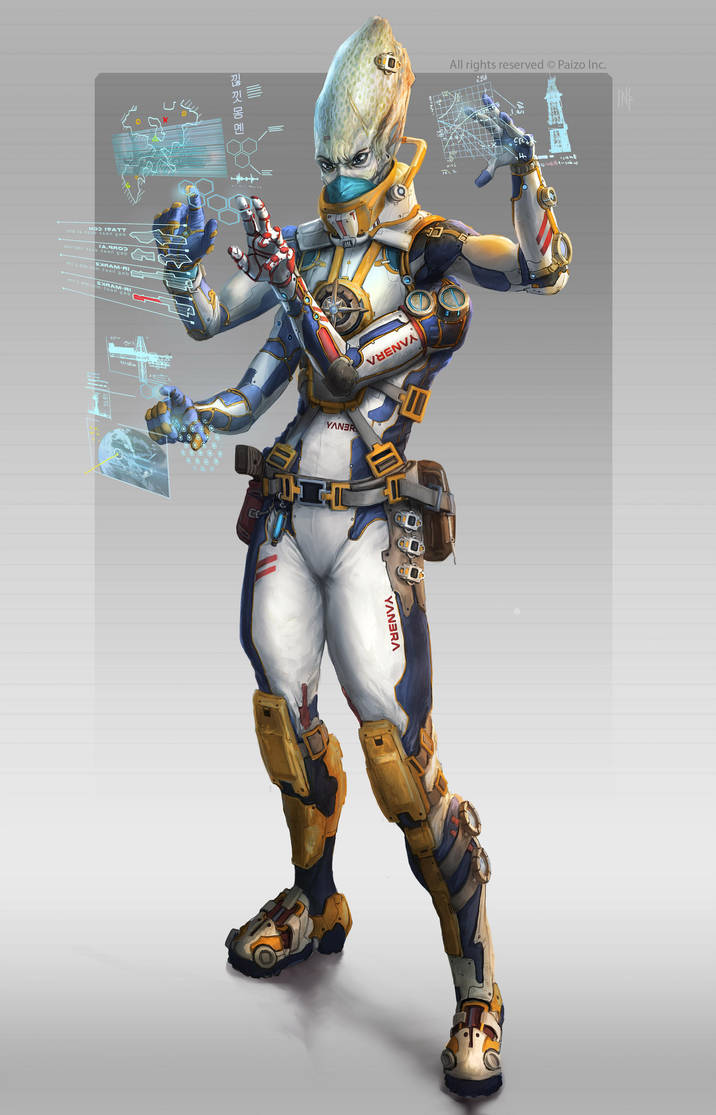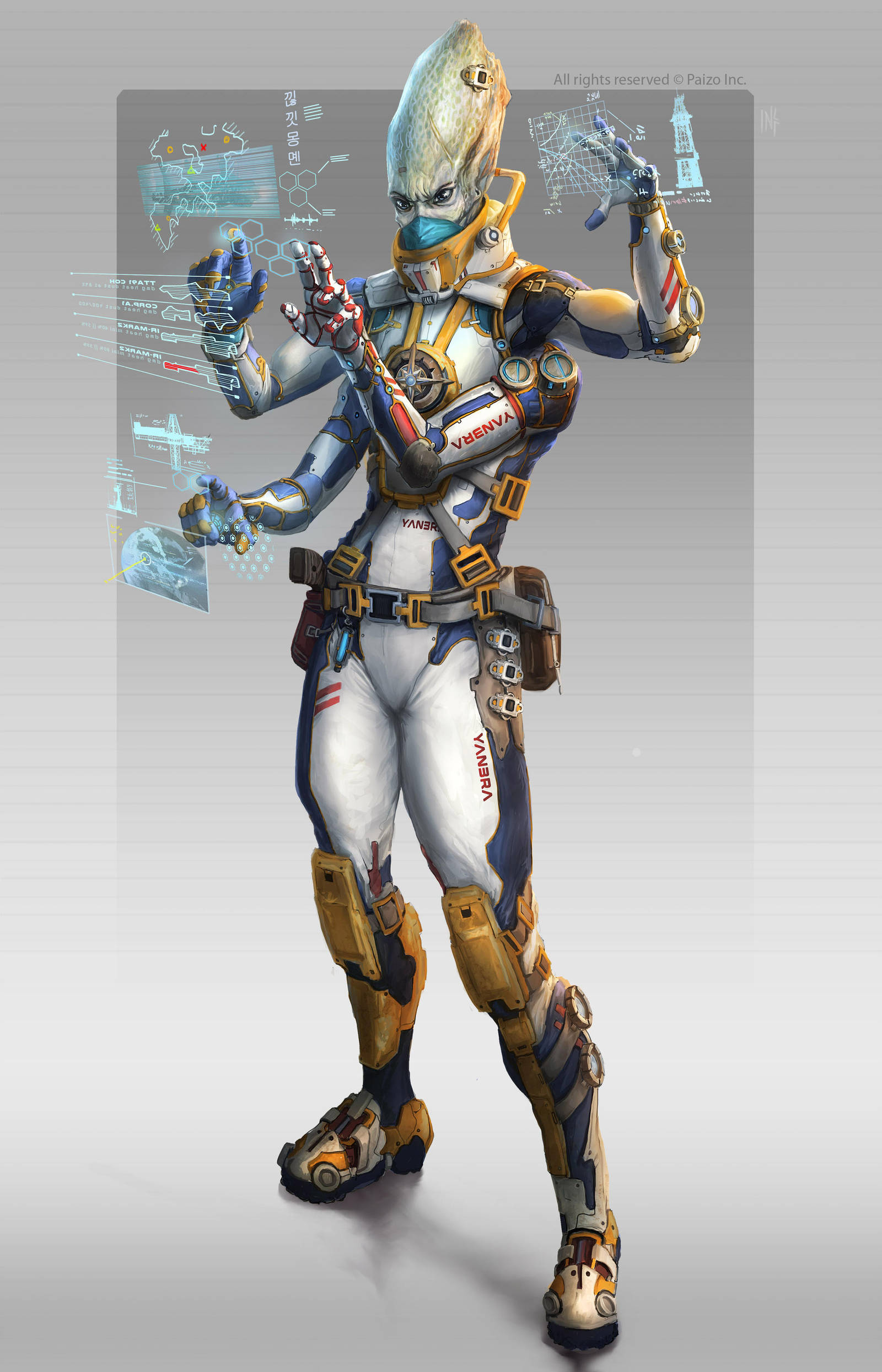 Watch
This is a decent piece of art, pleasant to look at, and the artist shows their well developed skills through the presentation of the character. The design of the character's extraterrestrial anatomy is unique, but still humanoid-like so the viewer can connect to them. The clothes are a clever combination of the designs from different SciFi franchises. The holographic displays hovering in front of the character are a nice touch and blend well with the color scheme of the figure. However, I think the background is a bit too plain and simple. Maybe some additional texture, such as polished metal, would complete this picture. Also, if you look closer, you find some brush strokes that are too coarse and yield to an "unfinished" look, especially on the upper legs and around the feet.
But after all, it's a great artwork.
The Artist thought this was FAIR
3 out of 3 deviants thought this was fair.

You did this? If so, AWESOME!
Reply

Reply

Reply

Yea I do I can get a lot done if I ha e four hands. I play as the lizard species, but as a strong princess trying to keep her royal identity a secret with her family blood thirsty for killing anyone, even the innocent.
Reply

Reply

Great job

Reply