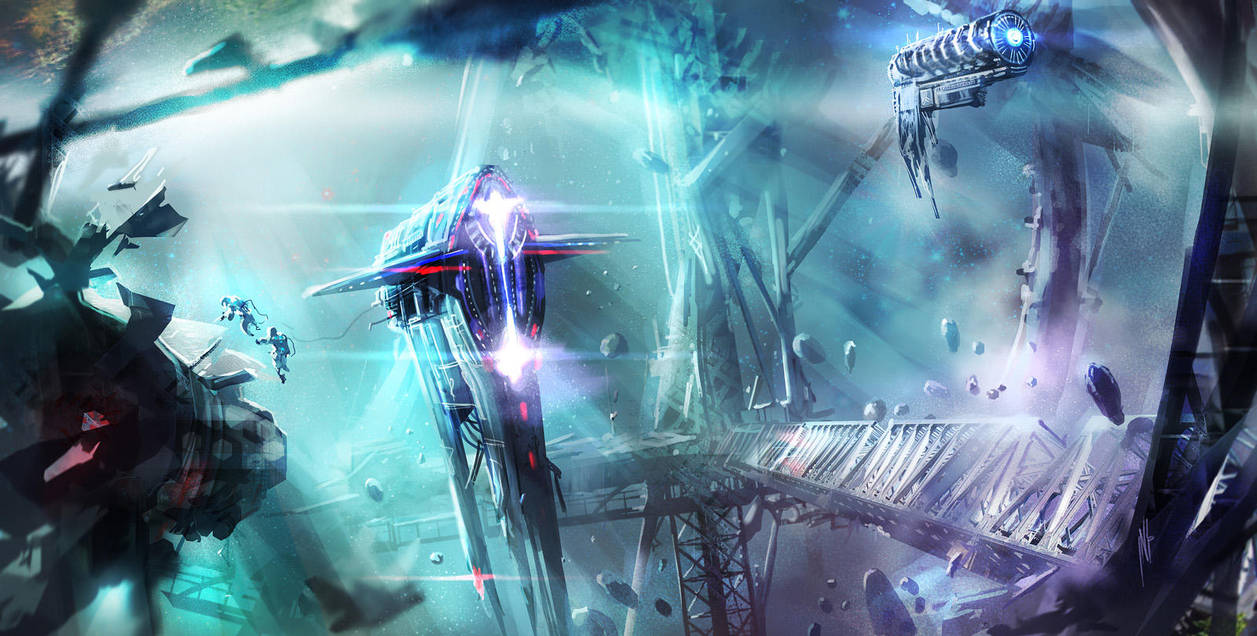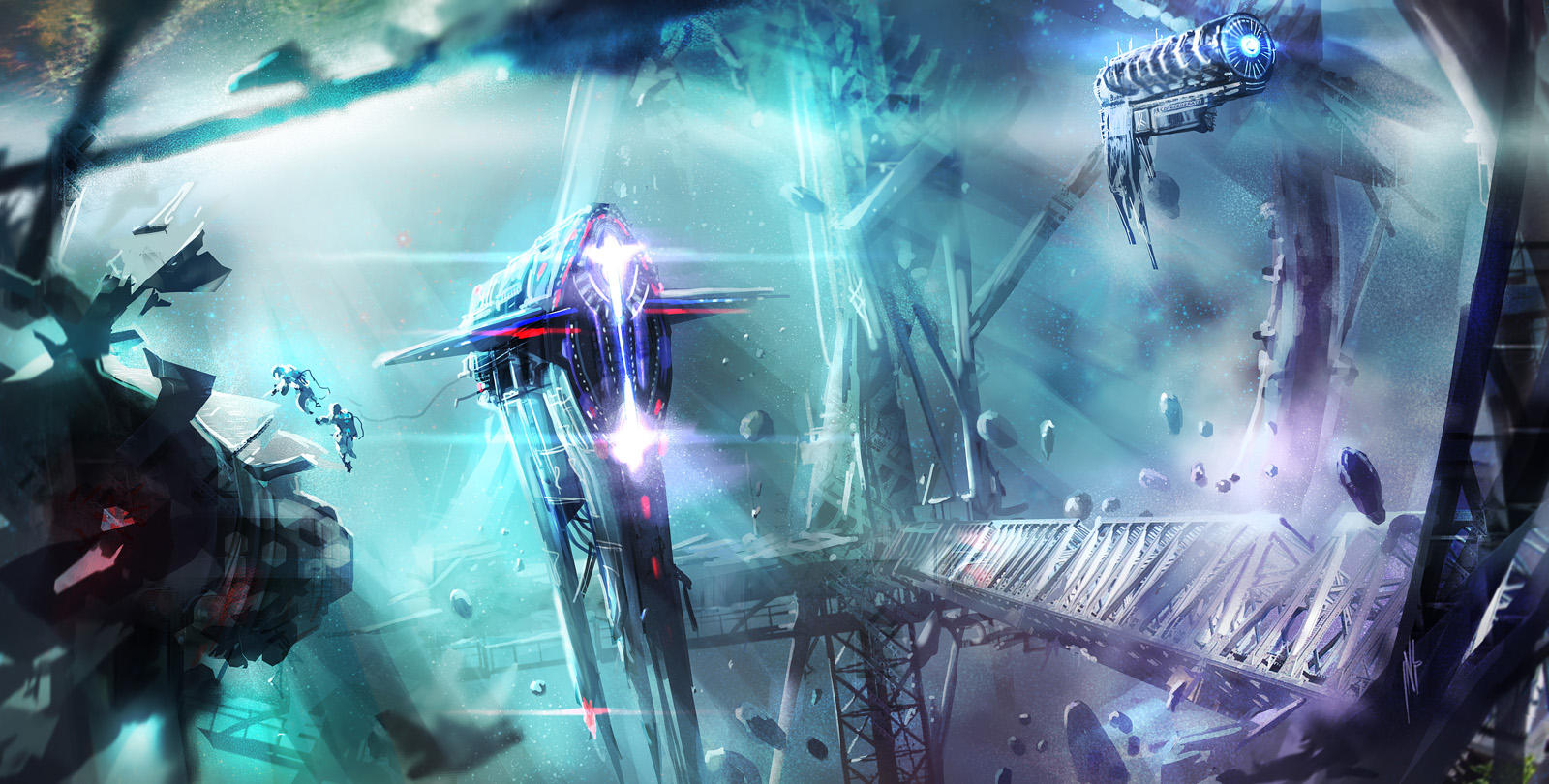 Watch
If I had any critique it would be only 2 points:

1) The scale of the ship compared to the astronauts seems off. Based on the details that we usually use to determine human scale, like lights and windows, it seems like the astronauts should be much smaller. You could use some atmospheric perspective push the main ship back a bit and while you're at it, the ship in the top right should have even more atmosphere on top of it so that it's even further back.

2) I think you could add a levels adjustment layer to this. Your blacks don't seem to be quite black, and pulling that level down a bit would increase the dynamic range of the piece.

I love the perspective! Well done.
The Artist thought this was FAIR
2 out of 2 deviants thought this was fair.