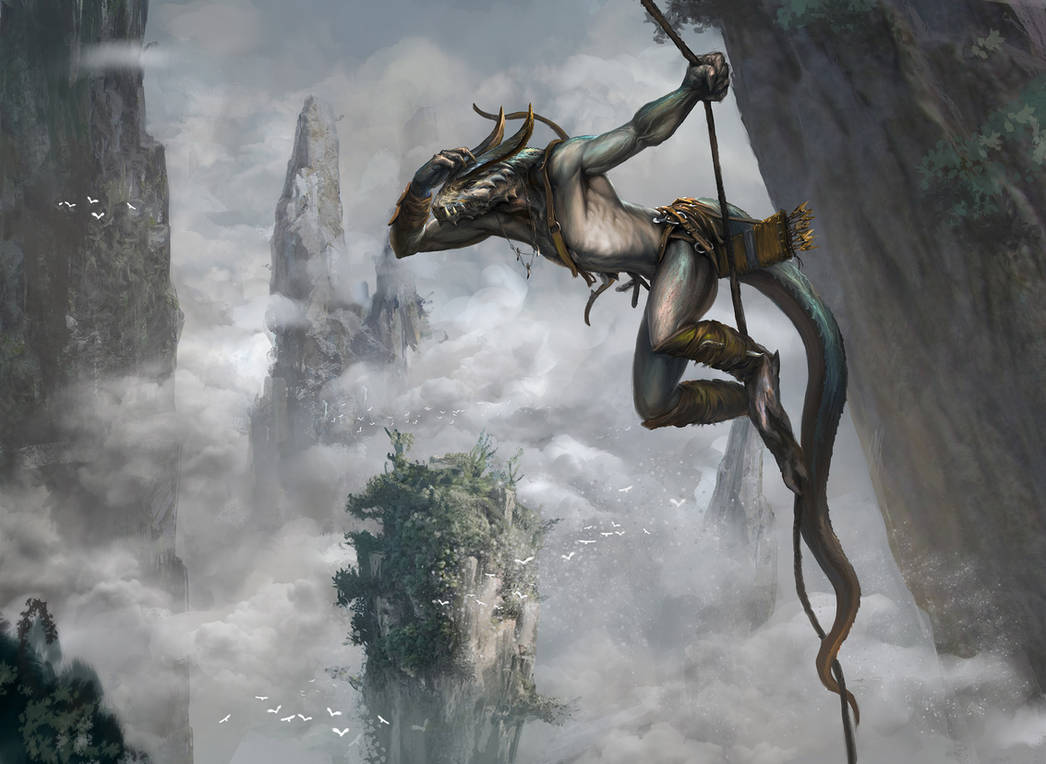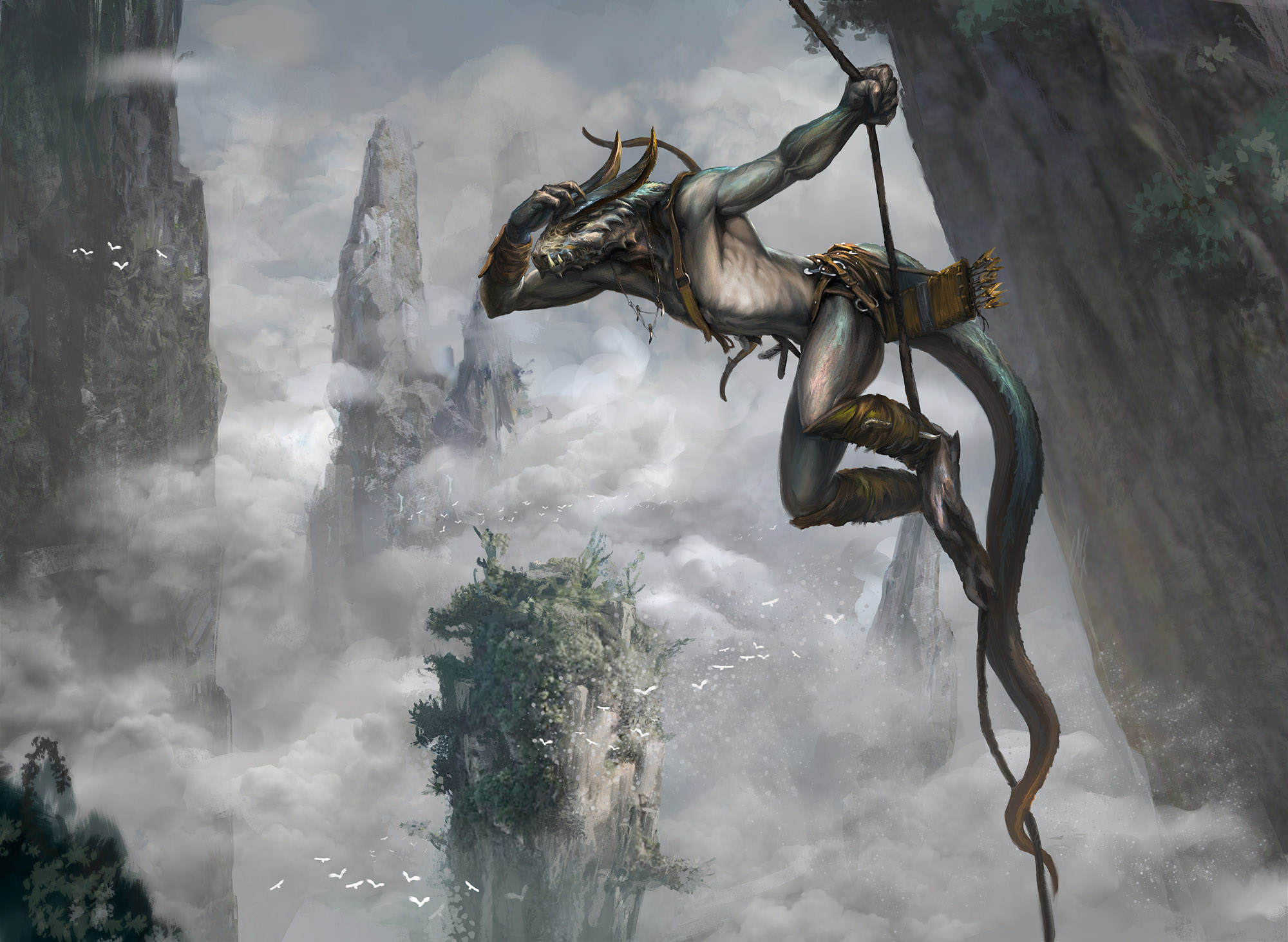 Watch
Daily Deviation
Given 2016-03-19
This is a great painting. The scenery is breathtaking and making traditional Chinese scenery look tame. The clouds and birds below the lizard shows how high up he is. The lizard scout looks like an acrobat on the rope. I like the way he stretches out his upper body to facilitate his scout work. He seems oblivious to the danger of his situation.

His hand should be higher on the rope since he's supposed to be hanging by it. His head and face should be lightened a little to make them clearer. The quiver of arrows under his tail might be uncomfortable.

All in all this is an awesome painting.
The Artist thought this was FAIR
17 out of 17 deviants thought this was fair.