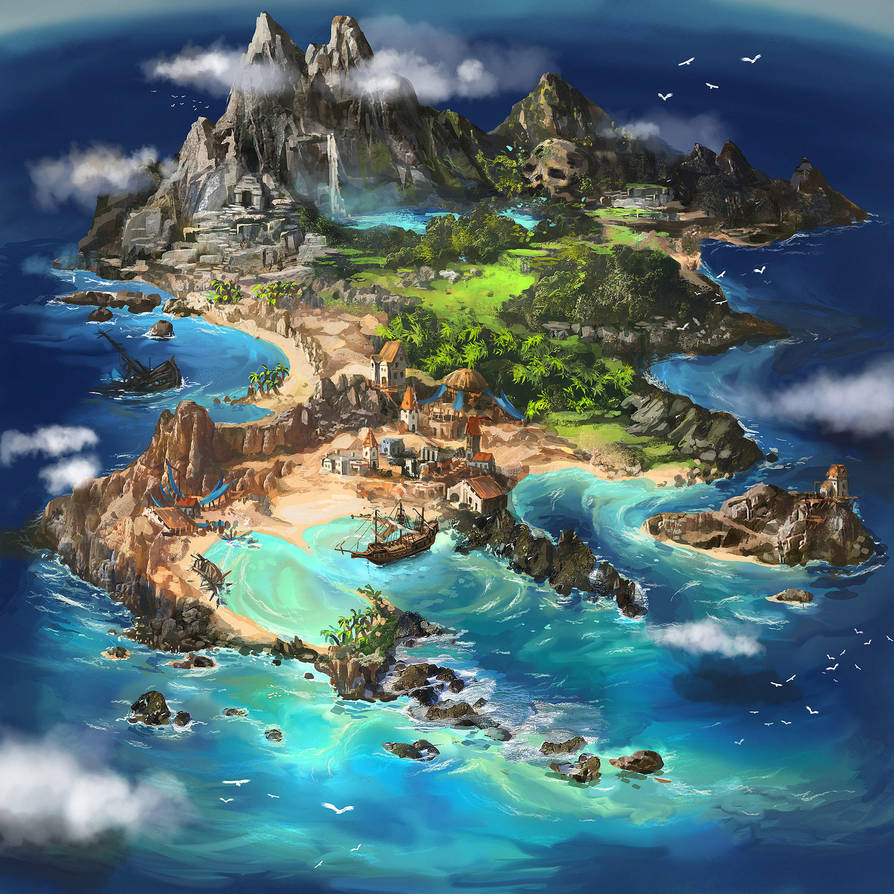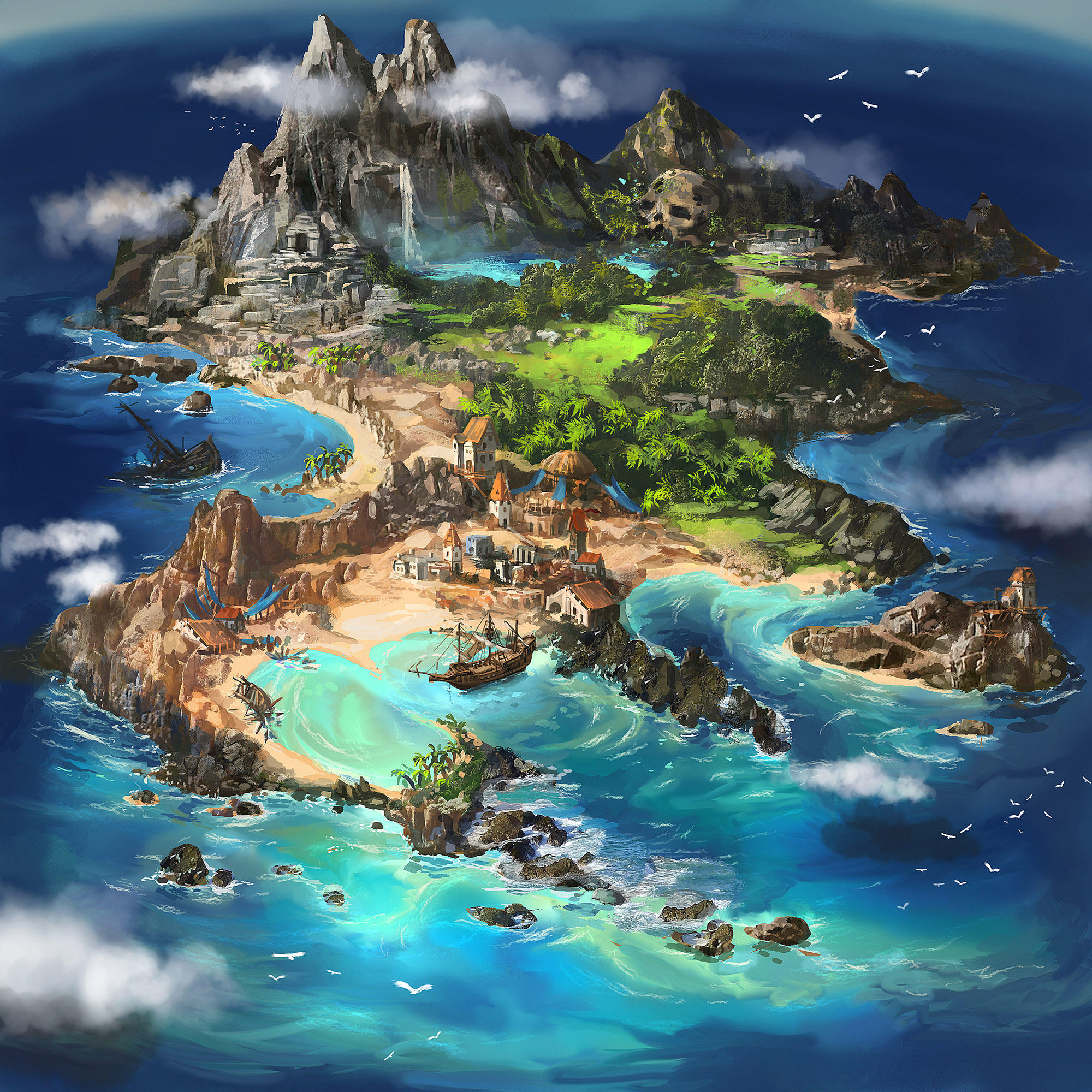 Watch
The Island Map is a powerful representation of a magic island, in the genre of Neverland and Treasure Island. The artist, instead of doing a flat, two-dimensional cartographic representation, has instead graced us with a vivid three-dimensional artwork that instantly transports the viewer to this island paradise he has concocted.

While borrowing elements from other fantasy works, the artist has managed to create an individual work all his own, granting five stars for originality.

The technique is perfect for a whimsical world; it has enough detail to be vivid while there is enough blurring around the edges of the objects to give it a fanciful, fantastic feel.

A wonderful piece of artwork. Congratulations!
The Artist thought this was FAIR
9 out of 9 deviants thought this was fair.
This work contains a well-chosen palate of contrast and complement accenting the key components without detracting from each other. There is good composition expressed with a sinuous placement of key features drawing the eye from one to another fluidly yet leaving semi-negative spaces where the imagination can roam. It possesses a neo-impressionistic character that presents just enough detail to project a certain feeling but lacking a definitive style so that this could represent many times and places with an appropriate mix of the mundane and the mysterious to add a realistic touch making it 'believable' but with uncertainty.
Perhaps done for a 'game' but is more than that.
The Artist thought this was FAIR
5 out of 5 deviants thought this was fair.