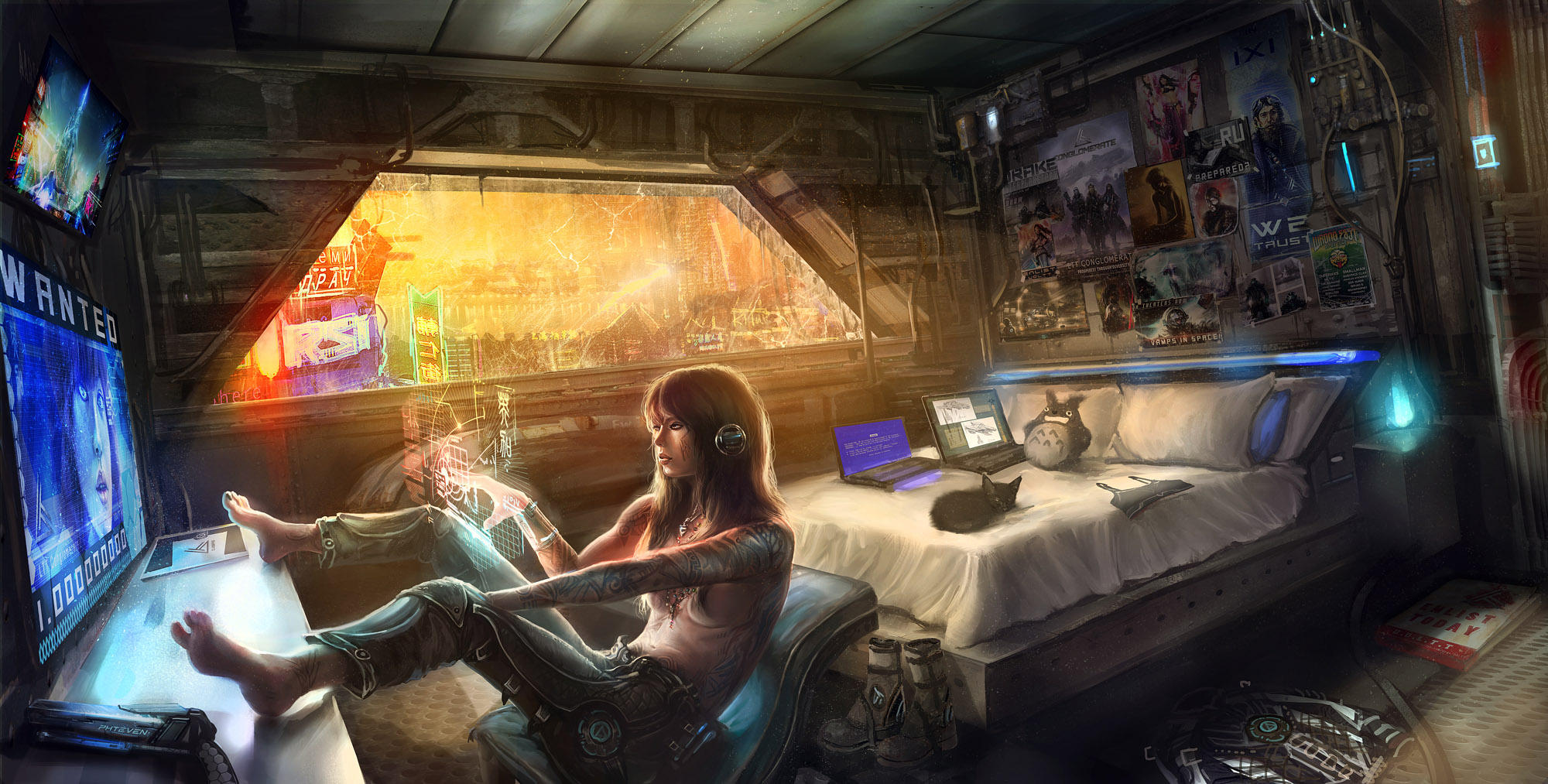 Watch
Inca's apartment
My character in Star Citizen
I am part of this sexy organization:

https://

robertsspaceindustries.com/

orgs/UOLTT
LinusTech
this work is a fan art!

process of this image
www.artstation.com/artwork/inc…

my official fan art thread on RSI


https://

forums.robertsspaceindustri

es.com/discussion/116794/

star-citizen-fan-art-by-art

ofinca


i got featured


Galactic Inquiry ep001 - Star Citizen. June 27, 2014 and my art is there : youtu.be/pD8VdFyi-tc ~7.45
So Happy!


my used pics and speedies:

fav.me/d2a39y1
www.pinterest.com/pin/31370393…
www.pinterest.com/pin/31370393…
www.pinterest.com/pin/31370393…
3.bp.blogspot.com/-44d8KebxY70…

totoro and cat:


ref / inspiration: scontent-a-fra.xx.fbcdn.net/hp…
some of the textures are from: cgtextures.com

cheers!

Daily Deviation
Given 2015-03-19
Gorgeous! A portrait of a person and a life, conveyed through her personalized room and her body language--the casual but NOT entirely relaxed sprawl--and the contrast between the, hmm subtlety of her room's blues and greys and the garish commercial zone outside.

By the vidscreen, she's a bounty hunter--unless that Wanted poster is HER, in which case she's still the fighter we see in the gun and combat boots, which means we'd see her room as more of a refuge she's afraid to lose, rather than just her guarded privacy.

Either one works, both because of that mixed body language and because of the contrast betwen her little-girl toys & kitten and, on the other hand, the combat gear and the need to have her pistol within easy reach.

But this is DEFINITELY a full character, a protagonist we want to know more about. If this were a book cover, we'd certainly buy the book to find out more.

As for critiques? Just minor ones:

1. The bra/shirt/whatever on her bed looks completely flat, like a B&W printout on a sheet of paper that happens to be curved over the edge of the bed. I found this jarring even in my first lookover. Its straps and neckline need just enough more highlight/shadow to be as 3D as other things on her bed.

2. Is the silvery thing on the bottom right a piece of actual armor or another poster? Since it's aligned with the same line and edge as the red & white poster, it never even occurred to me to wonder whether it's her real armor until the eighth or tenth time I went over the details. I'd recommend disambiguating this by either giving it an unmistakeable poster edge OR extending it beyond the floor edge and making sure the wrist & waist ends aren't in such a straight line to each other.

3. The boots having such narrow ankles vs. bulky soles and wide toecaps looks too cartoony to me--like the Barbie boots that came out in the "Let's make Barbie look like Bratz in hopes you'll still buy us" phase. I recommend making the boots' tops and bottoms match in style, either as futuristic/streamlined or (my preference) thicker and rounder at the top like many modern combat boots.

4. This crit's REALLY minor, but I want to see just enough more of the overlapping posters over her bed to know whether they're one of those teen collections of favorite bands and idols, etc., which would match the toys-and-kittens side of her, or action movies, propaganda, other wanted posters, and/or weapon brochures, etc. that match her older exterior. (And, if she's got a mix of all this stuff together in this childish configuration, it'd be another echo of the contrasts we see elsewhere in the pic.)

In any case, DEFINITELY a good pic and a character you've madce real for us in so little space. We want to know more.

--Nonie
The Artist thought this was FAIR
102 out of 103 deviants thought this was fair.
Inca's apartment feels mobile, like on a ship. The way the perspective is angled, you almost fall into the image and are looking about trying to regain your balance.
I find that exciting.

She doesn't have the most relaxing of poses but the face and legs still suggest this, while the left elbow being locked feels a tad unnatural but not unbelievable.

What bothers me off and on, is the weight on her head. The window at times seems like it's squishing her down into the seat because the ledge is so close to the top of her head, but it only takes a split second to brush that feeling aside.
The Artist thought this was FAIR
4 out of 4 deviants thought this was fair.