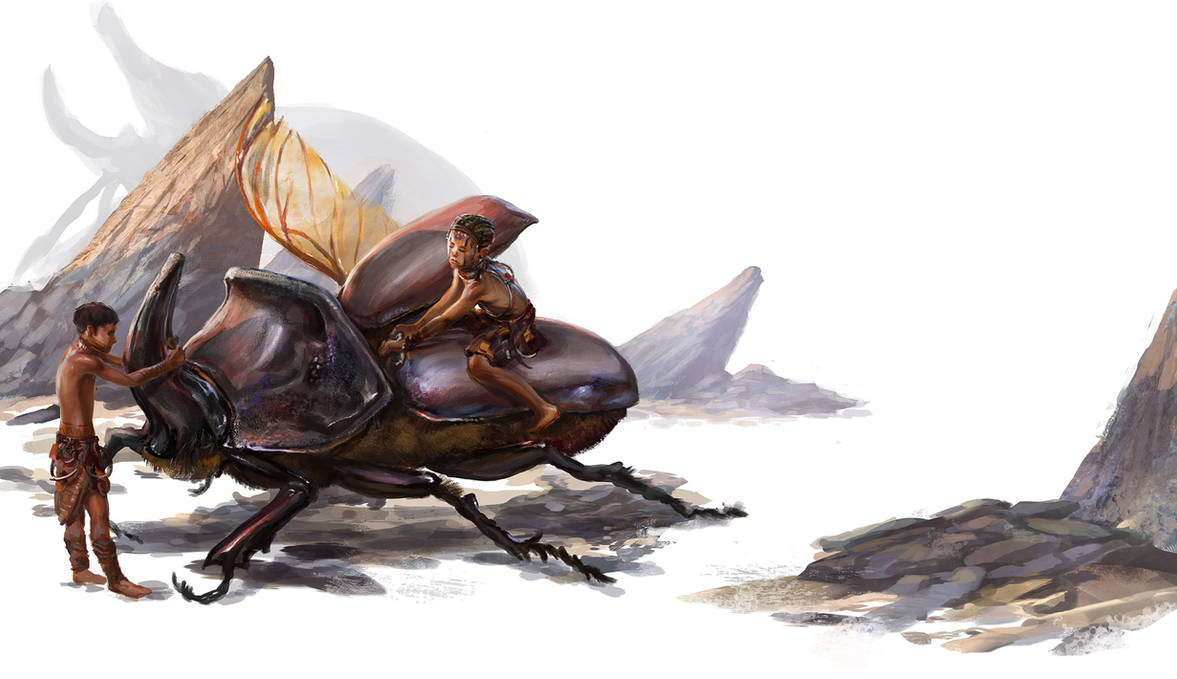 Watch
Mursratili boys from clan Tamuj grooming Nakja bug, Chitin horde

interior illustration for my book
cheers!
< more from the chitin horde

follow me on:
www.instagram.com/artofinca/


https://

www.artstation.com/

Artofinca


https://

tsabo6.deviantart.com/

Reply

Really great works dude !

Reply

This is so beautiful

colors are really well balanced and the fantasy setting is fascinating. It gives me a sense of curiosity and peace
Reply

Reply

Good work

Reply

This has to be one of the best works I've seen on here. I think what captured me most was the Rhinoceros Beetle then the small figures which gave the viewer a sense of scale even perhaps a false sense. We know the sizes of both species in the natural world but in the fantasy world the humans could be tiny elves. So the imagination is excited and so a story unfolds by just one picture.
Reply