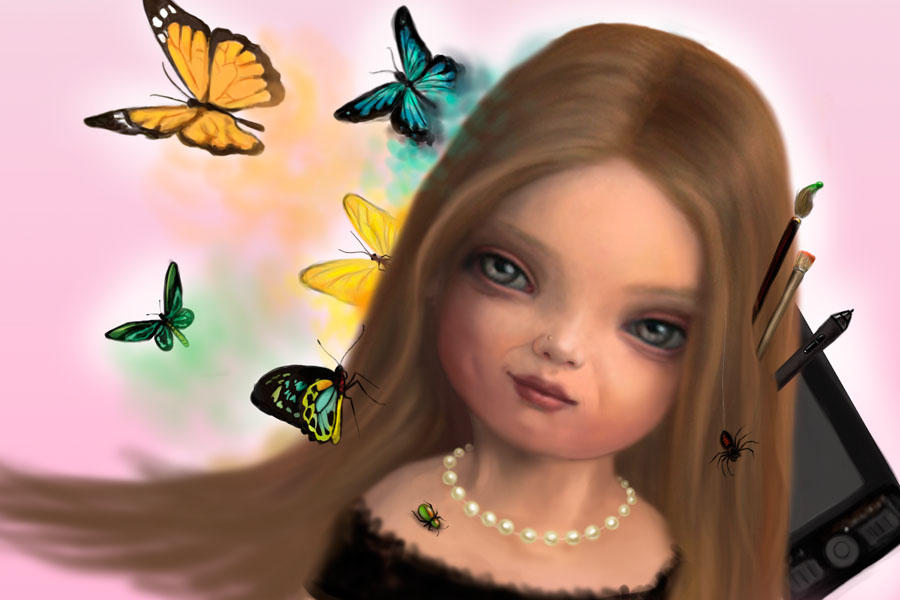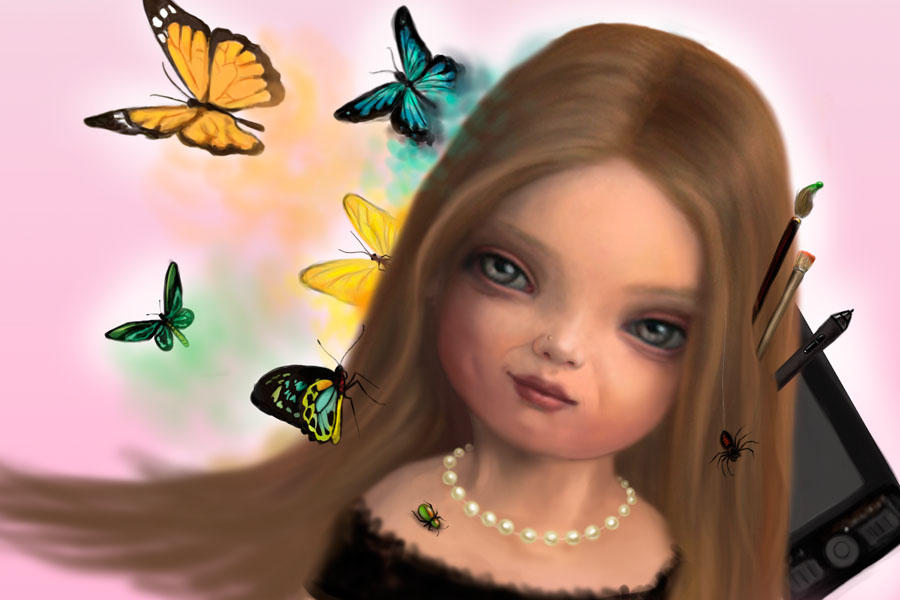 with what kind of programm you draw??
Reply

What a cute self portrait! You're so pretty. i'm ashamed to say I'm a little freaked by the spider in the hair, but that's one of my big fears.

The beetle and the butterflies are wonderful.
Reply

Thank you very much,
I added the spider last minute, it just needed to be present because I really love 'em.
Just as much as I love butterflies, so it is almost unfair that there is only one small one.
Reply