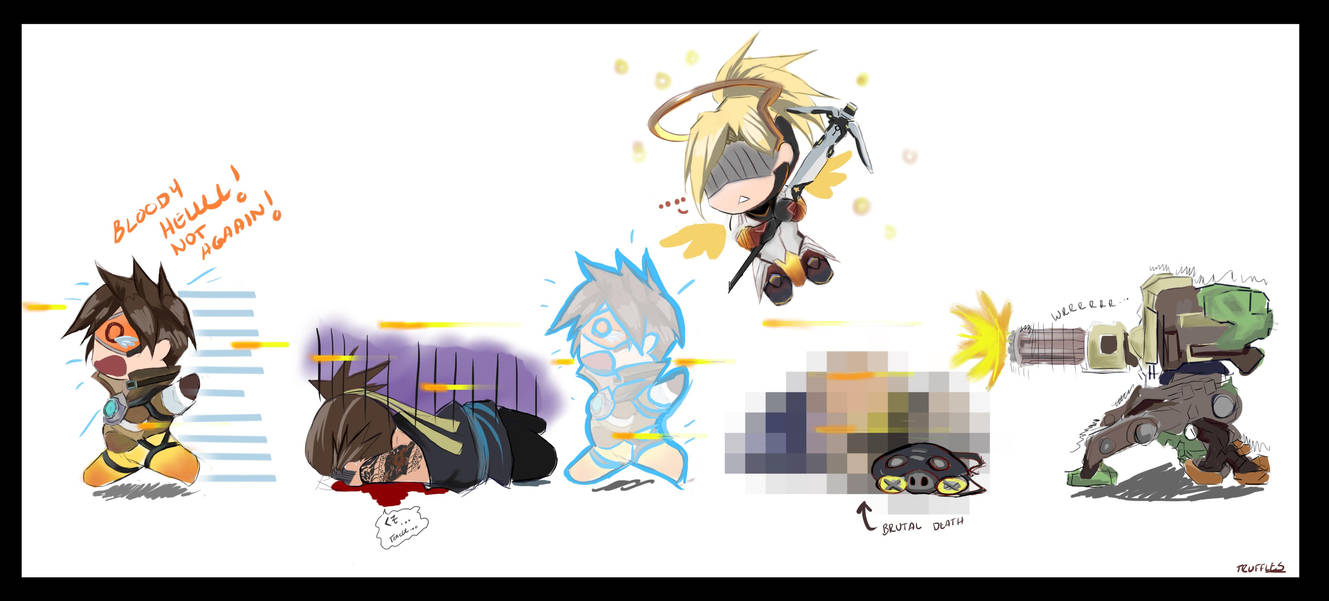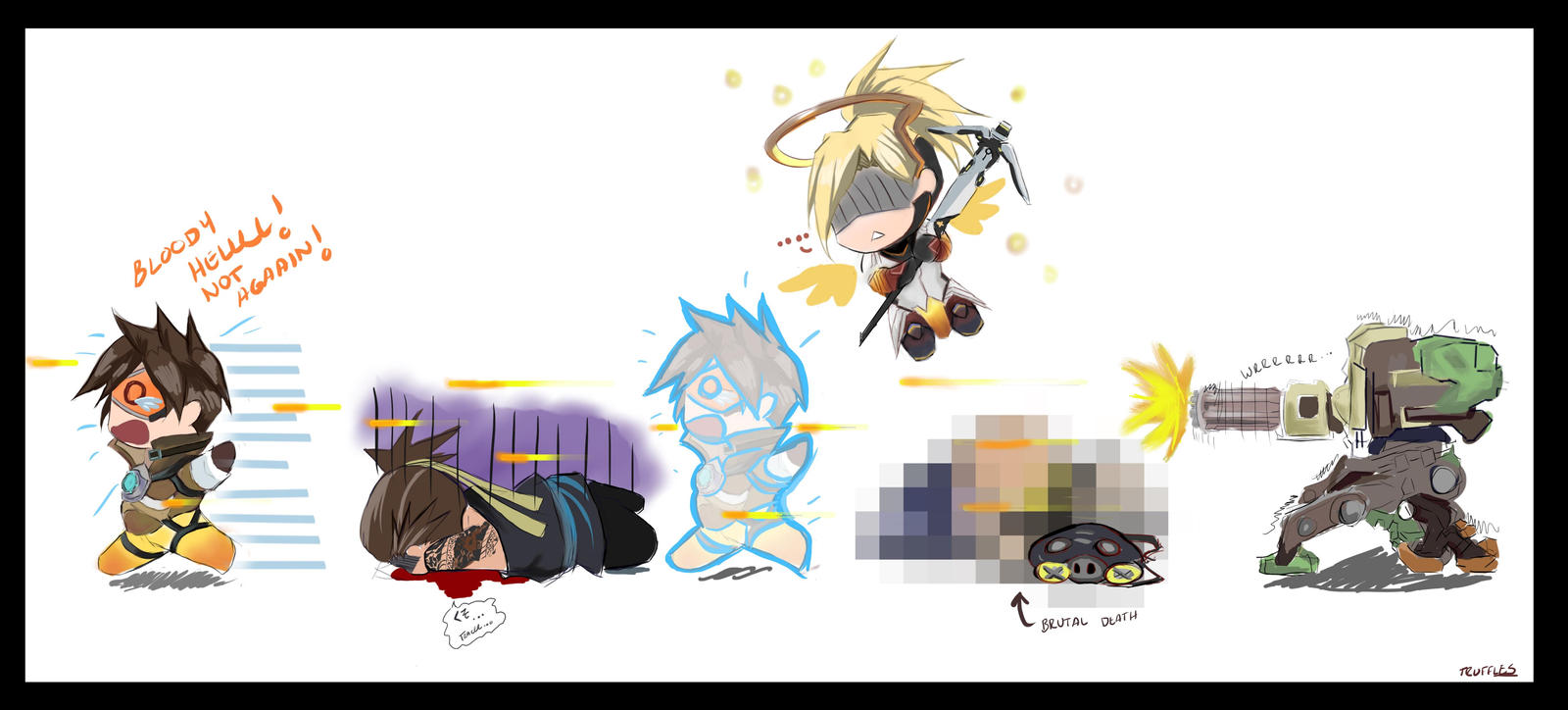 Watch
Commissioned by PartFootball-san

In which Tracer is being a butt, Hanzou cursing Tracer's name, Roadhog is nothing but a pile of mosaics because of a brutal death, Mercy "fuwa-fuwa" in midair trying to heal her teammates for the umpteenth time, and the mega-death Bastion Turret deployed.
I DO NOT OWN OVERWATCH OR ITS CHARACTERS.
Donate if this tickles your fancy... mthuynh13@gmail.com
Note me if you'd like a commission!