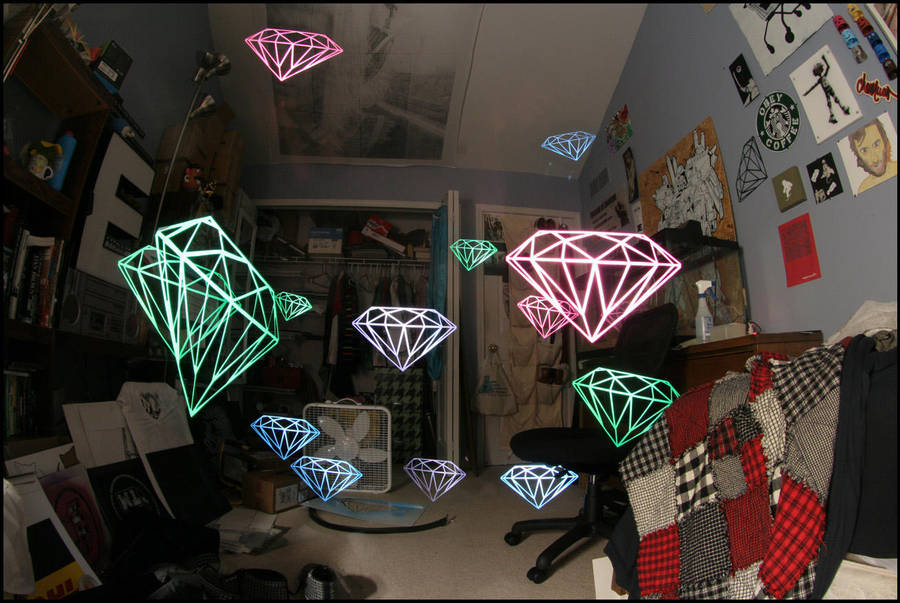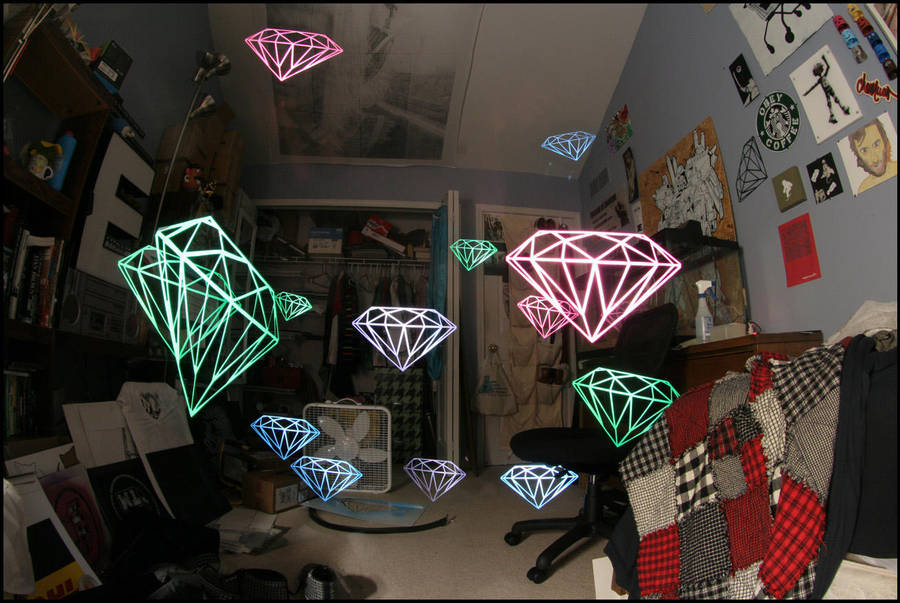 Watch
I know this isn't really traditional art, but if I put it in photography or something then I'd just feel wrong.
This is something like 5 shots, parts of which are all combined into one.
Here's a set on flickr with all the photos I used to make this, and a process of how I do this light stencil thing; so quit asking!
[link]
[link]
[link]
This is definitely the coolest thing I've ever made, in my egotistical opinion.
2:31:28 AM Melanie Lehman: NO CREDZ
2:31:30 AM Melanie Lehman: EVER
2:31:40 AM Melanie Lehman: I AM A GENIUS
EDIT DD:
Thanks guys :]
I'm building a bigger rig, for bigger light stencils.
See it here:
[link]
Daily Deviation
Given 2008-10-28
Street Art? Traditional? Photography? Yes to all. No digital means have been used on this image... what we're seeing is the recording of a clever technique that is wholly traditional in its essence, and true to the Street Art spirit. A trick to the eye that creates a momentary illusion carefully crafted and captured.
Diamonds Light Stencil Colors
by ~
truemarmalade
. (
Suggested by Mauricioluis and Featured by stigmatattoo
)