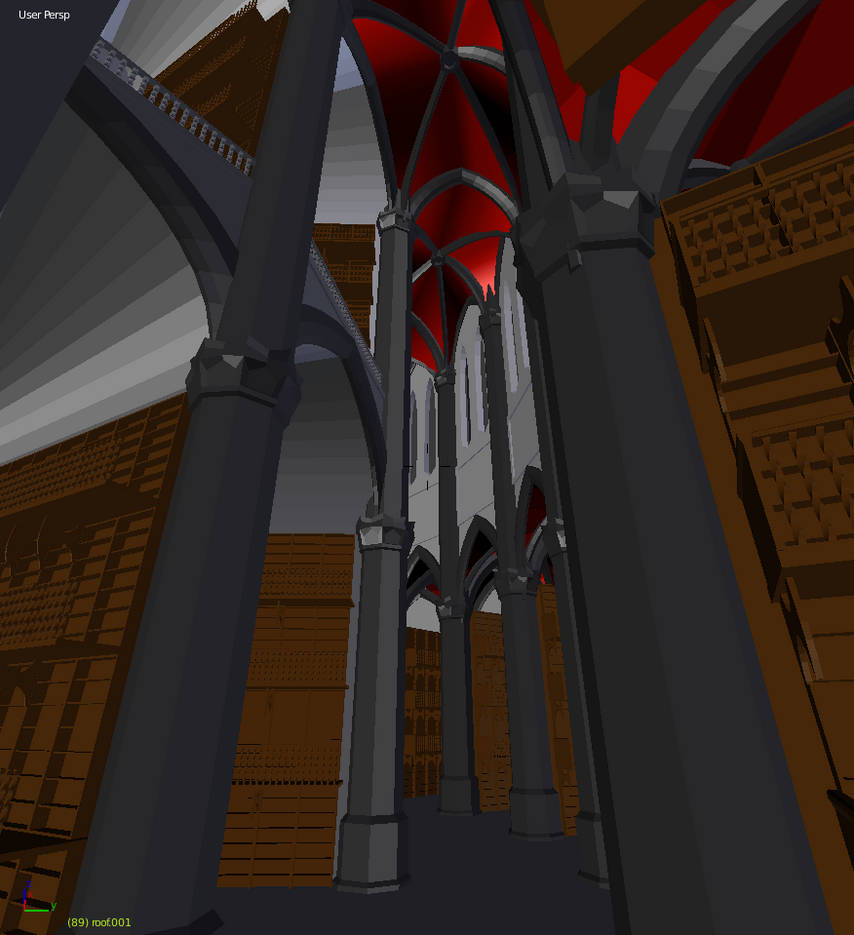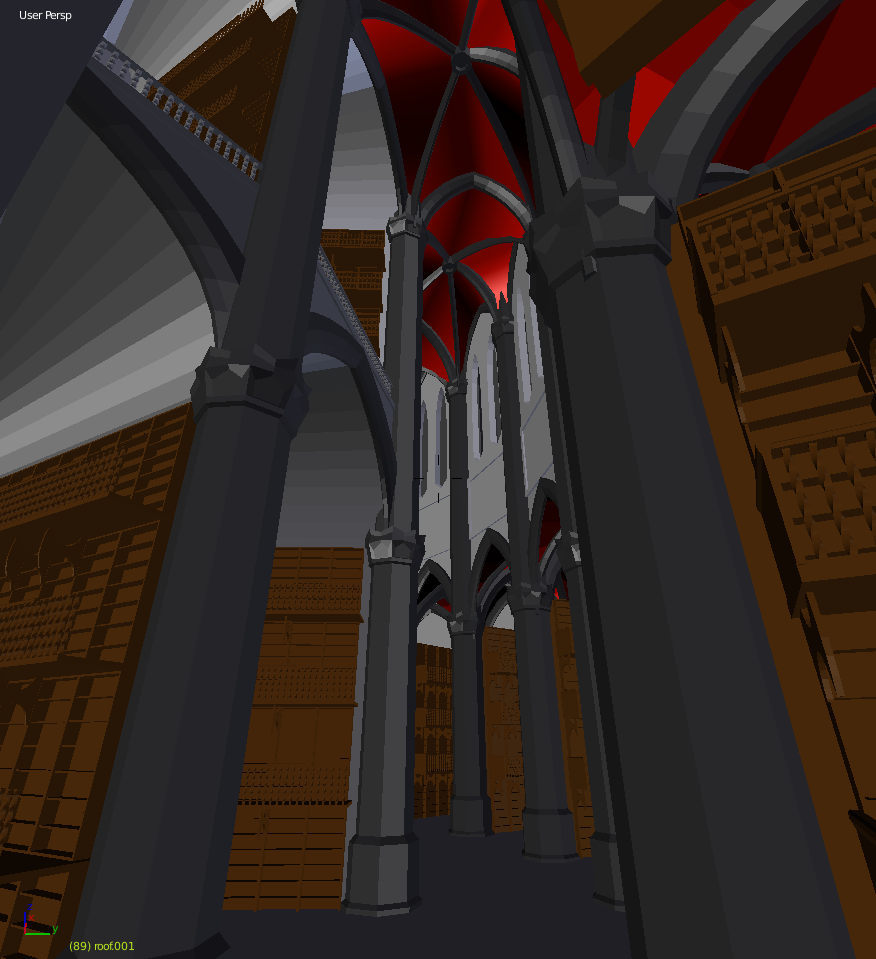 Watch
And now the ceiling is sort of done.

its looking good! if a little sharp/rough .... er if you want smother shading on the vaulted bits while in editing mode its under shading/uv's - shading - smooth (or spacebar & type "Shade Smooth" while on a selection) ...
Also think you might be wanting this soon ...
oweissbarth.de/software/book-g…
.... might save you a little time.
Reply

Yeah, I probably should've rendered it instead of just taking a screenshot

I've done most of the geometry and shading in a rather quick-and-dirty way. The vaulted ceilings are just planes that I've beaten into a specific shape, but I really should redo those eventually with a nurbs surface or something better suited for it. For now, I'm trying to get the model to an acceptable level so I can use it for scene planning. I was planning on slowly enhancing the model over time after this.
And thanks for the link! That book generator looks really userful

Reply

Reply

Ah, now I see what you mean. You're right, those do look very rough.
I'll have to smooth those out sometime.
Reply