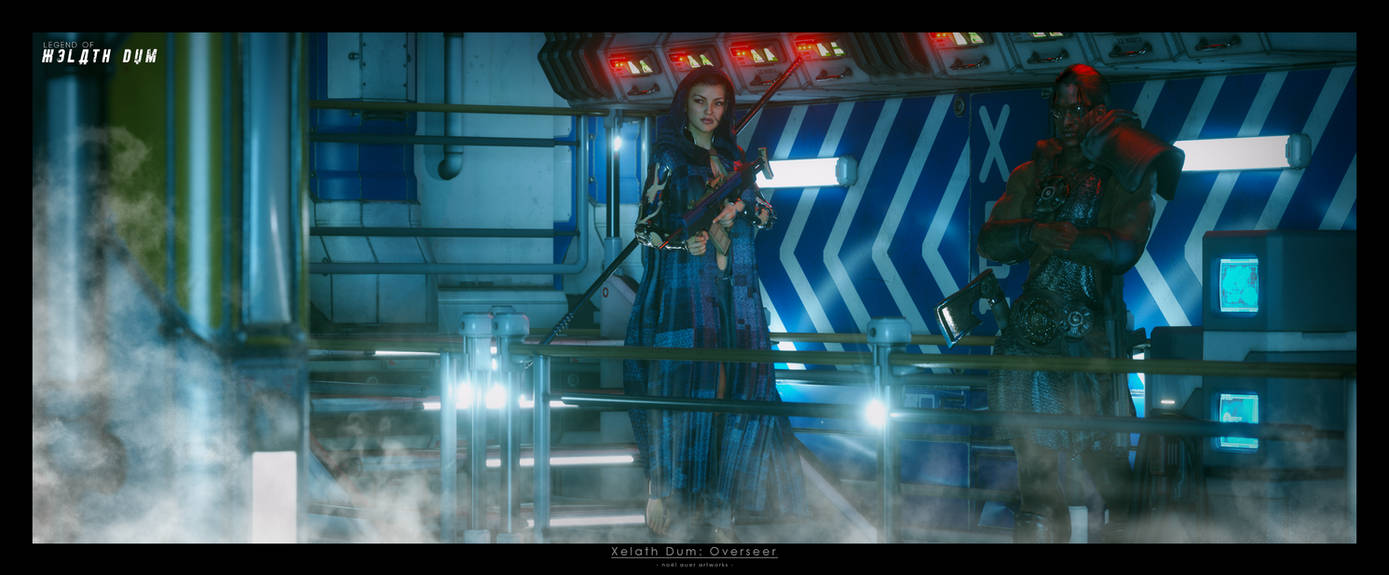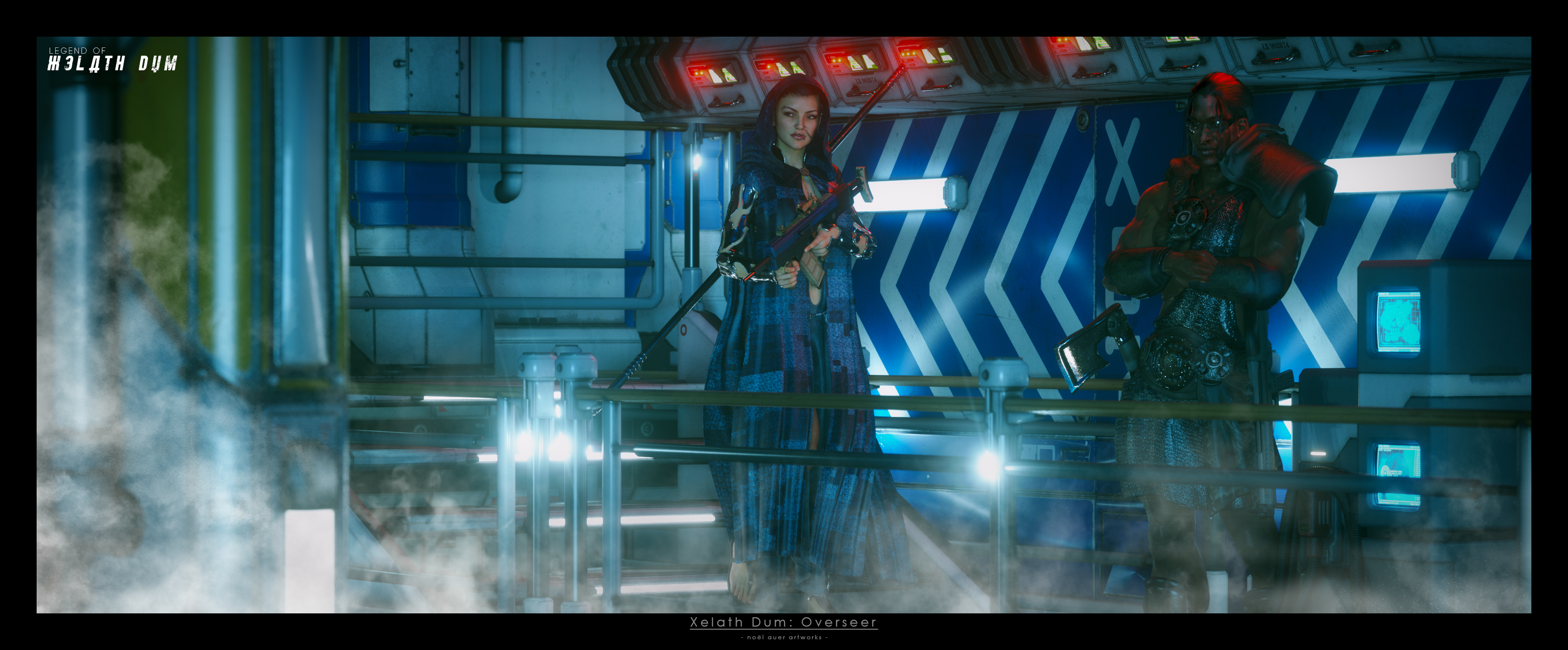 Watch
The Overseers were elite commandos dispatched from Ras-Veqop - the central government of Lavta.
They would periodically check on the specimen status housed inside the walls of Xelath Dum.
They were usually outfitted with CQB versions of the Scimitar assault rifle, the standard weapon of the Lavtan army and a fighting bo callled the Qri.
Only the Overseers were allowed to wear the metal second-skin armor called As-Ranach, indicating their high status within the army.
The facial piercings come with the inauguration as either a federal officer, or as a guardian of Xelath Dum and are mandatory.
Usually they work as a sign of recognition and rank, with each and individual piercing having their own meaning.
Large capes with digital camo, BDUs and melee weapons influenced by Norse mythology complete the outfits.
While being there, the Overseers would usually also inspect the bio-diesel generators in the basements of the huge underground shelter, which is where this image came to be.
--------------------------------------------------------------------------------------------------------- Story, Characters, Idea - Copyright Noel Auer 2014

Found some time again to continue my Xelath Dum Series, I started a while ago here:
Second entry into the series is here:
Third one here:
S/P: ~ 20.000
Render time: ~ 3 hrs. (GTX Titan Black + GTX 780)
Kernel: PMC
Light source: HDRi + Mesh lights
Shaders: RedSpec TGX for Genesis 2 Females (available at http//redspec-sss.com) and RedSpec TGX for Genesis 2 Males (coming soon...)
Thanks for stopping by
Take care
Noel