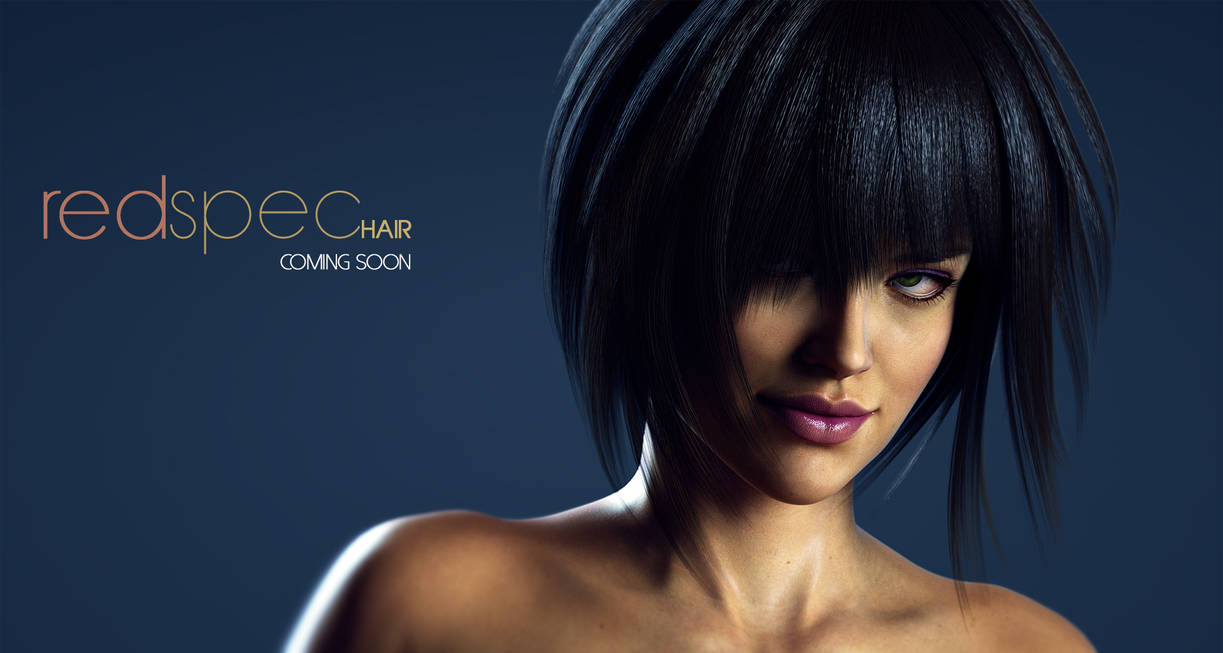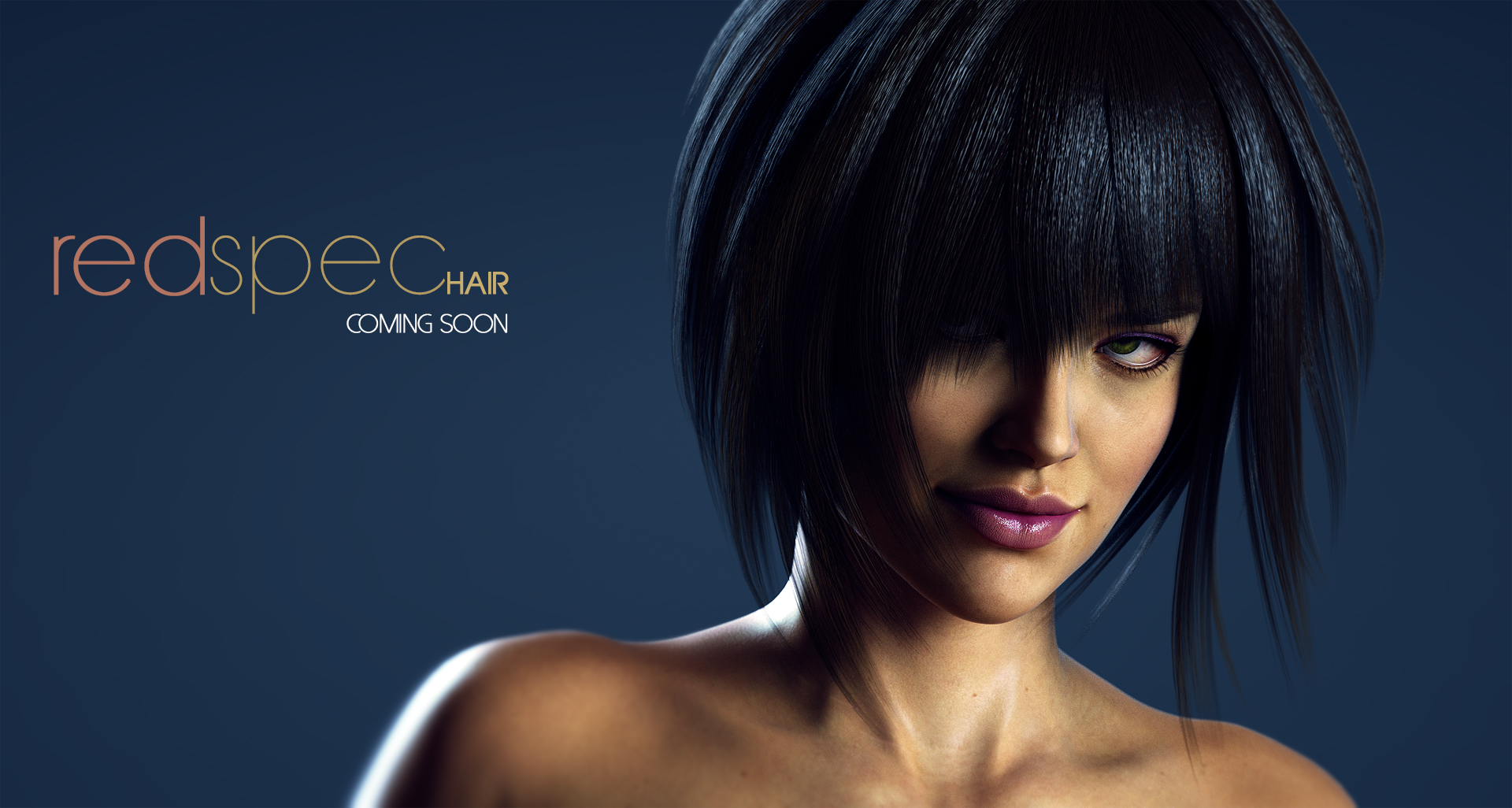 Watch
Showing off what we've been working on over the last couple of days:
A shader that applies realistic light reflections and sub surfaced scattered, physically correct rendered hair highlights to every hair prop / figure that you own.
We'll announce more in the coming days.

Stay tuned!

Can't wait ....all my hair comes out blonde in Octane no matter what texture I use. Any hints ?
Reply

Try reducing the "Specular" values to 0.1 on every single hair material. Those usually are being loaded in with values far to high.
Reply

Reply

Awesome image mate, not only do I love the hair but her lips as well

Wonderful spec on the skin as well.
Reply

I've been wondering how this and your flora/aqua shaders will work exactly? The .poc files will only work if the pins in the Octane plugin material list window match your shader's pins. And what materials are required of the model exactly to pull off the effect? I'm assuming each mesh will need to have a diffuse, bump, and specular map in order for these new SSS shaders to work properly, but what if one of those maps is missing? Does the material not get made, or it just won't render correctly without the appropriate map?

You guys are doing great work. I'm just looking for a little insight into how these new shaders will function. I'm guessing they are just single material .poe files, but even with those, it is important to know what maps the shader will be looking for in order for it to work properly.
Reply

No problem at all - her's your little insight

: Every shader that we released so far essentially makes use of diffuse (texture) and bump maps. If a character or a hair prop doesn't have one of those, we're instructing our customers to use materials that are present. For example, copying he diffuse map over the bump nodes. (It's not optimal, but you'll at least get SOME bump effect by doing it that way).
Specular maps we're completely staying away from, since we want to make reflections and specularity completely physics based. Meaning, that not a single reflection you're getting with our shaders is pre-baked into a specular-map.
The hair obviously also makes use of alpha / transparency / opacity maps.
If one of the textures doesn't load properly / not at all, there will be placeholder textures put into their corresponding node pin.
Hope this helps
Noel

Reply

Okay, so I didn't think it would be a "one-click" solution after all, so your answer is what I expected. Thanks for the info.

But since you mention placeholder textures (and this is largely unrelated to the previous question), whatever happened to the alpha maps you guys were bundling in your early freebie versions of your SSS skin shaders? I think I remember a map for the ears that allowed them to get a much more realistic SSS effect, which was a brilliant solution. In my opinion, this is where your SSS skin shader falls flat (well, there, and in the tendency for the eye sockets to render too red). I think the SSS skin shader would benefit much more from your own included alpha maps to make body parts typically more affected by SSS in real life have that effect. What do you think?
Reply

Thanks for your constructive feedback!
It's funny that you're mentioning it - but with RedSpec TGX 1.5 we want to return to the roots of our shader and will introduce high-res alpha maps, just like you know 'em from our very early free versions.

The reason why we left it out of our 1.0 commercial release was mainly because we wanted to show the shader on the whole body in the same amount.
The differences in the extremities are not showing trough however, as they would in reality - I agree with you on that.

1.5 will re-introduce the alpha map though, which will not only result in a more lifelike SSS effect but also in reduced rendering times. We've recorded increased rendering speeds from up to 30% - of course depending on lighting and texture detail.
Reply

PS: That means the shader will ALWAYS, load, no matter if there's a map missing, since diffuse maps are usually always delivered with a product.
Reply

Reply