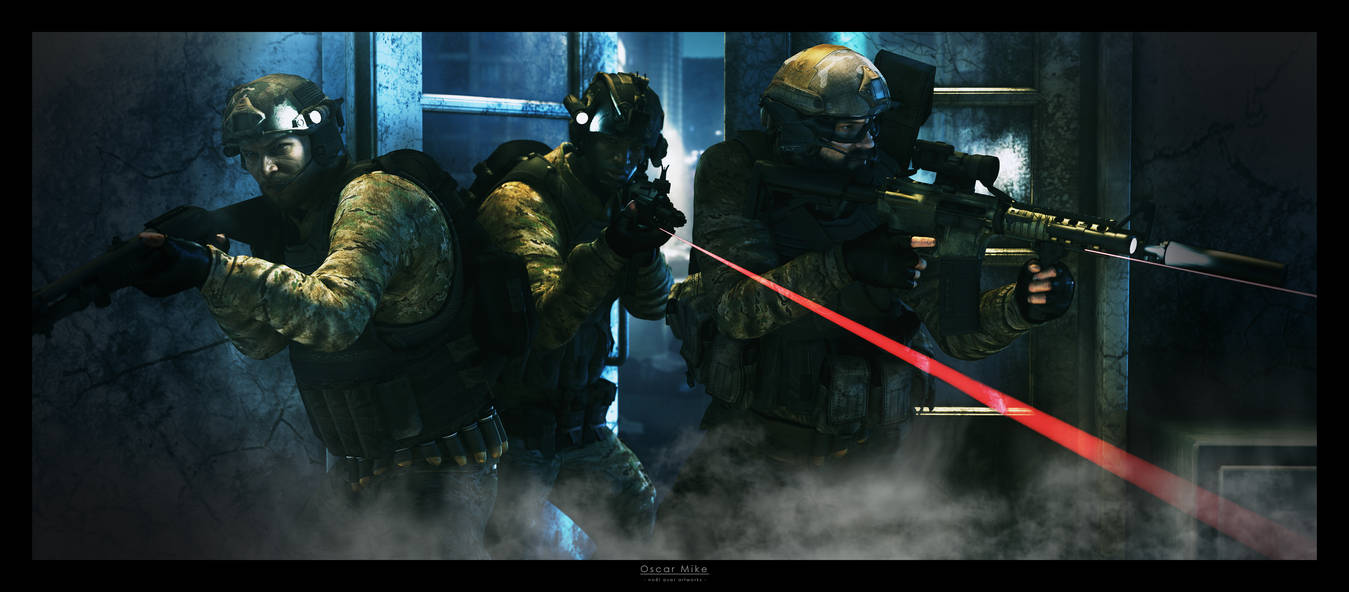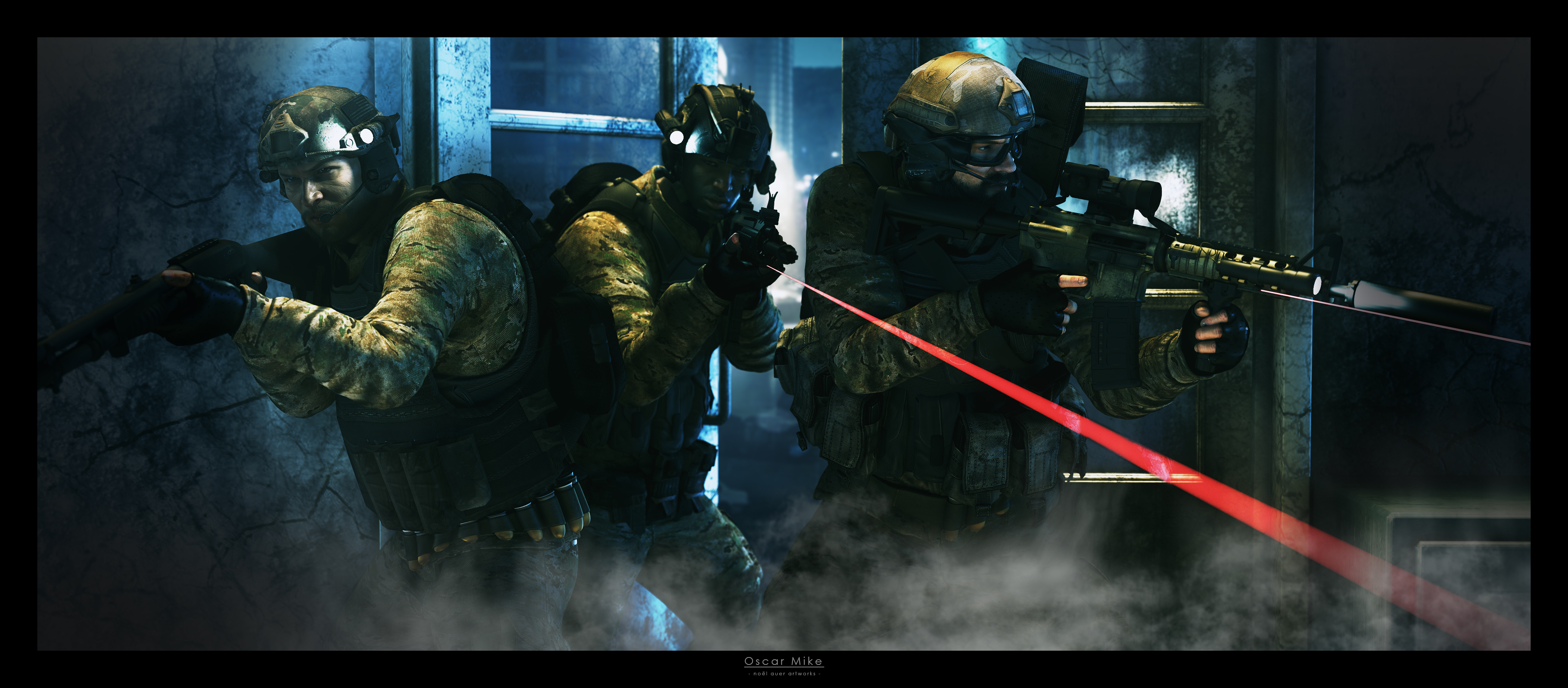 Watch
Phew...just alone the sheer size of the scene file...4 GB with 3 Genesis 2 Males sub-d-ed by 3 and a fully rendered environment - not to mention the outfits.
I'll see to it, that I'll post a complete list of stuff you can find in this scene here tomorrow, for all you military-fanatics out there

S/P: ~ 16.000
Render time: ~1 hr. (GTX Titan Black + GTX 780=
Light souces: HDRi + Mesh lights
Shaders: RedSpec TGX for Genesis 2 Males (available at
redspec-sss.com
) and RedSpec TGX for Darius 6 (available at:
www.daz3d.com/redspec-tgx-tail…
)
Soldier to the left: Gianni 6 HD, wearing an Ops-Core MARPAT painted helmet with TAC-light attached. Weapon is a Remington 870MCS. Rest of the outfit is a custom-textured MARPAT camouflaged BDU with a BLACKHAWK! Omega Elite tactical vest.
...will add more later today.
Thanks for stopping by
Take care
Noel