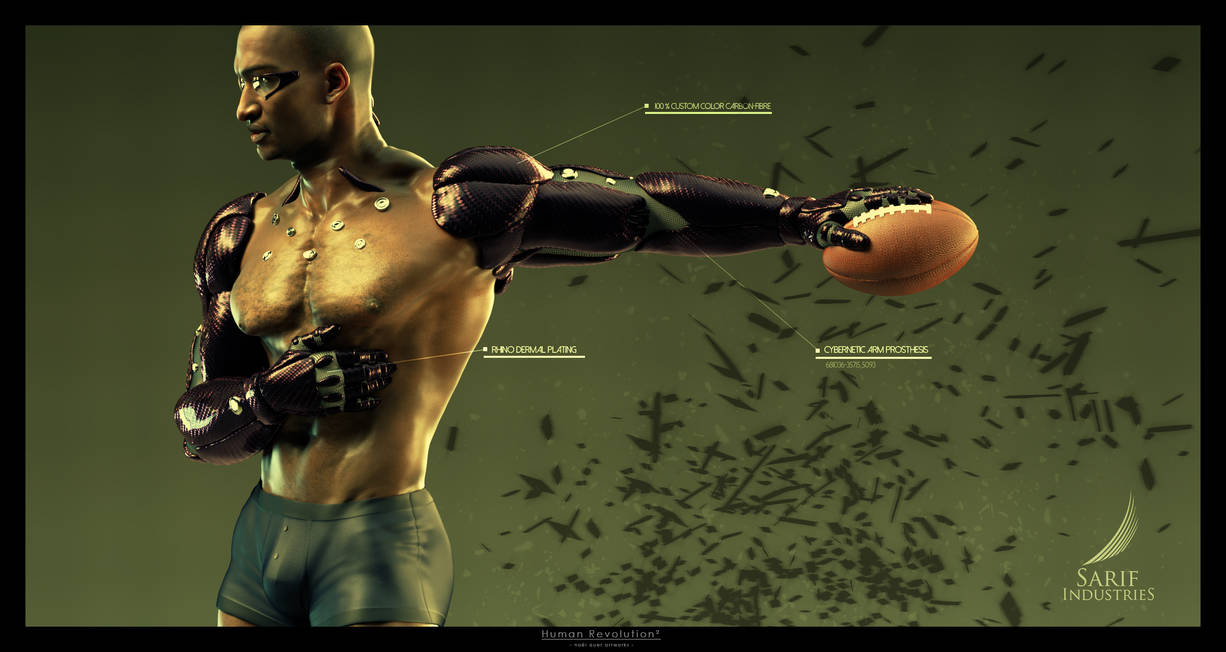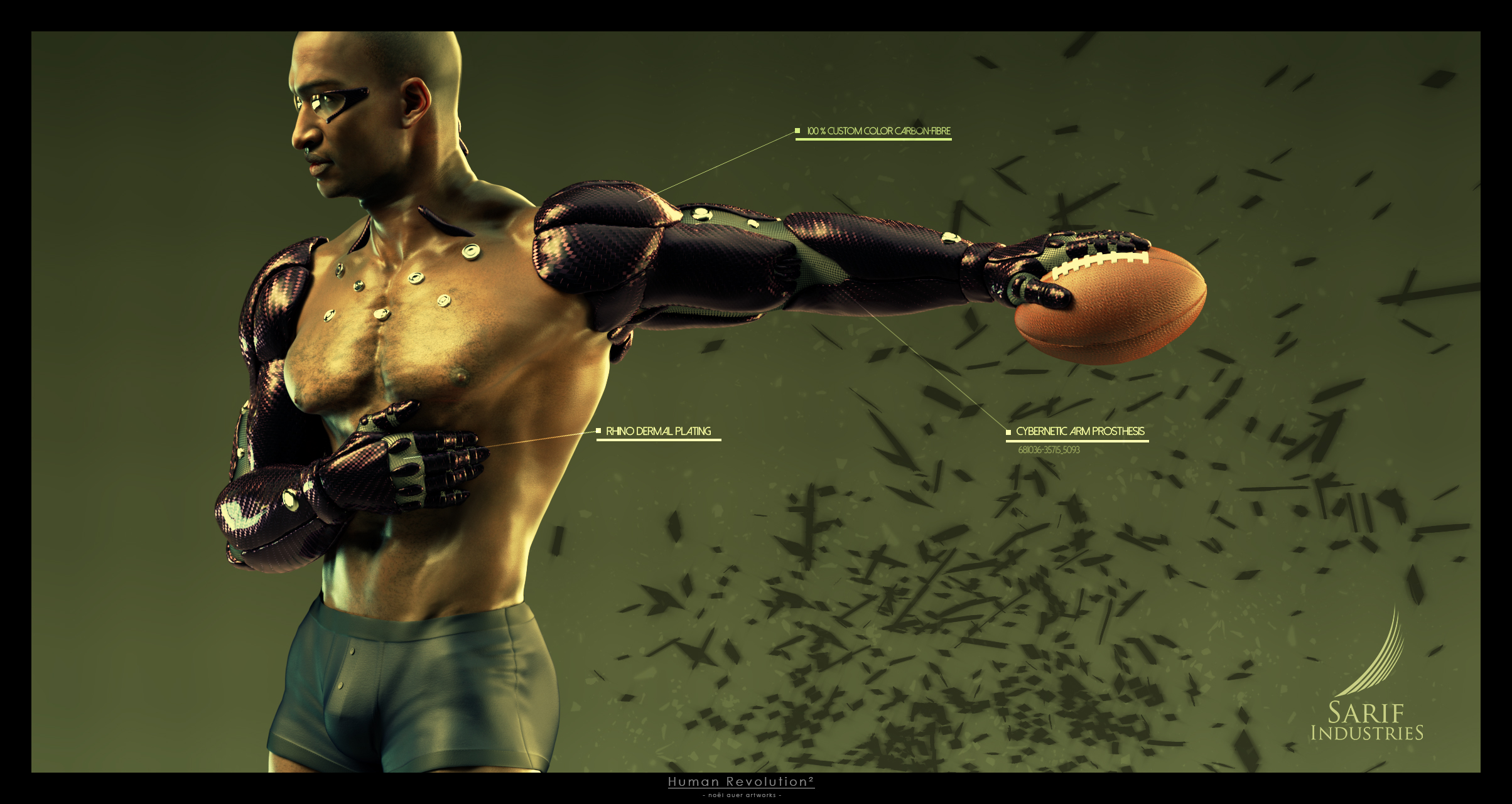 Watch
My last Human Revolution image actually made me to incorporate the Sarif Industries corporate design developed for Deus Ex: Human Revolution by Square Enix even more into this new one.
If you haven't done so yet - definitely check out Deus Ex: Human Revolution, if you have the time, GOTY 2012 material if you're asking me.
S/P: ~ 12.000
Rendering time: 45 min. (GTX Titan Black + GTX 780)
Light source: HDRi
Shader: RedSpec TGX Skin (available at
www.redspec-sss.com)
Thanks for stopping by
Take care
Noel

Really great pic!! Love it!!
May I ask where you find the Sarif arms? or did you make them?
Reply

Reply

Wow, good setup with a nice render result. More pls.
Reply

from all the little I know about American Football, this is probably closer to the near future's reality than we might think (or hope).
Amazing concept anyway and wonderfully executed!
Great!
Reply

Yup it actually might just be around the corner.
Visors for getting live updates by the coach during the game and sharing tactics with your team-members (which is already being tested, from what I've read)
And the performance-enhancing prosthetics are already there as well - if also in a slightly more "downsized" version

Reply

This is really creative and amazing my friend! Wow!!
Reply

HA HA HA ... MAN I LUVIT!!!!
Reply