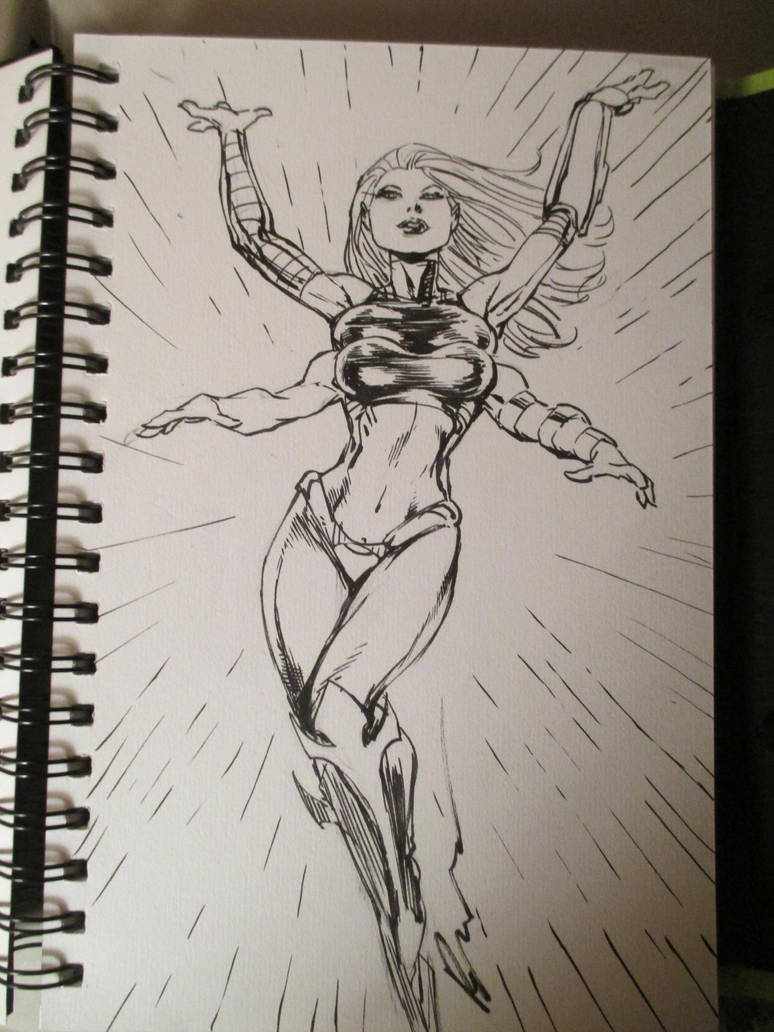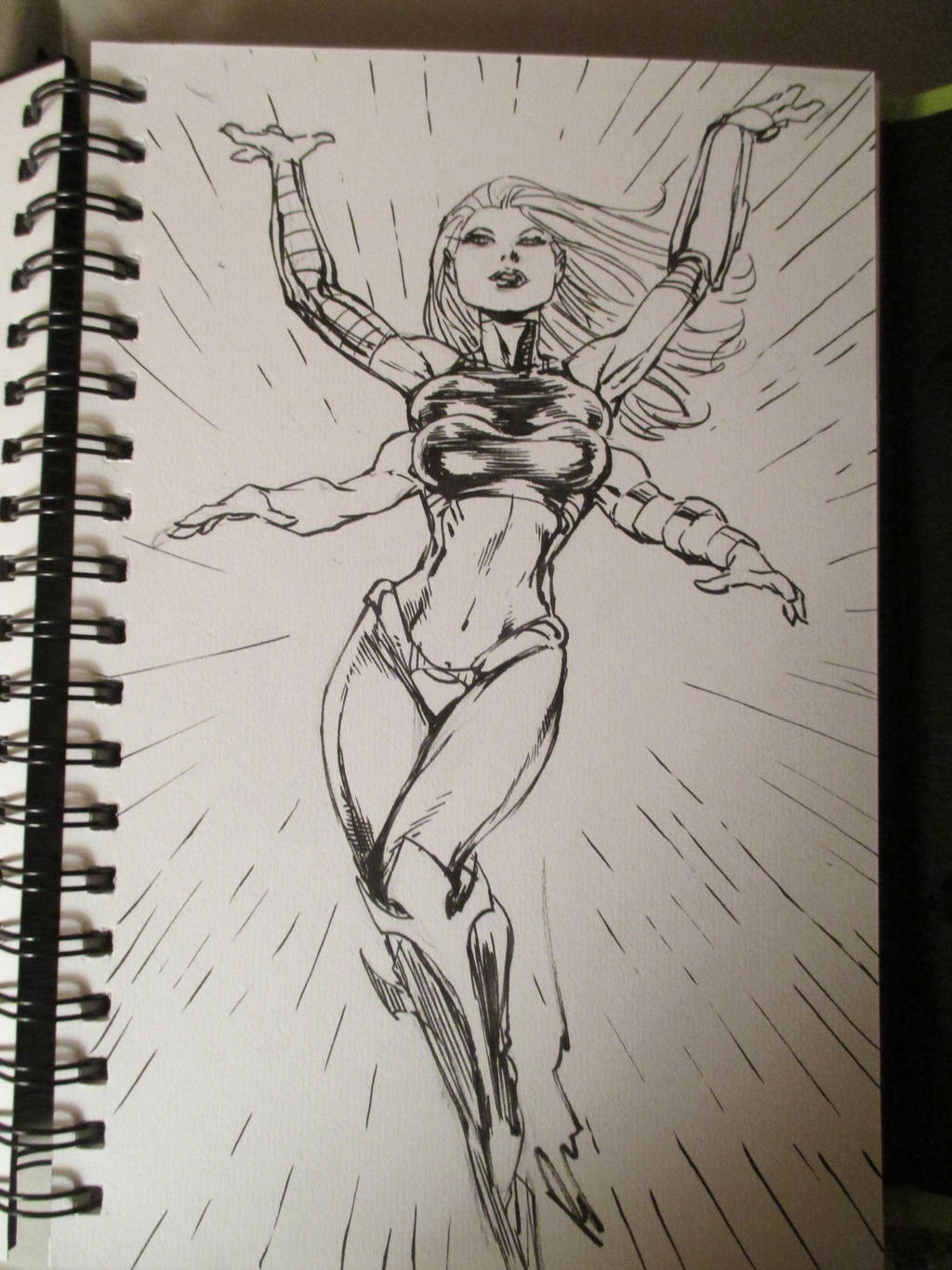 Watch
Here is the most recent piece I have gotten of Darsion Spectra. While attending the Baltimore Comic-con this year
I can across and Artist by the name of Buzz. I looked over his prints and liked what I saw so I asked if I could
commission him to do a piece of Darsion in my sketchbook.