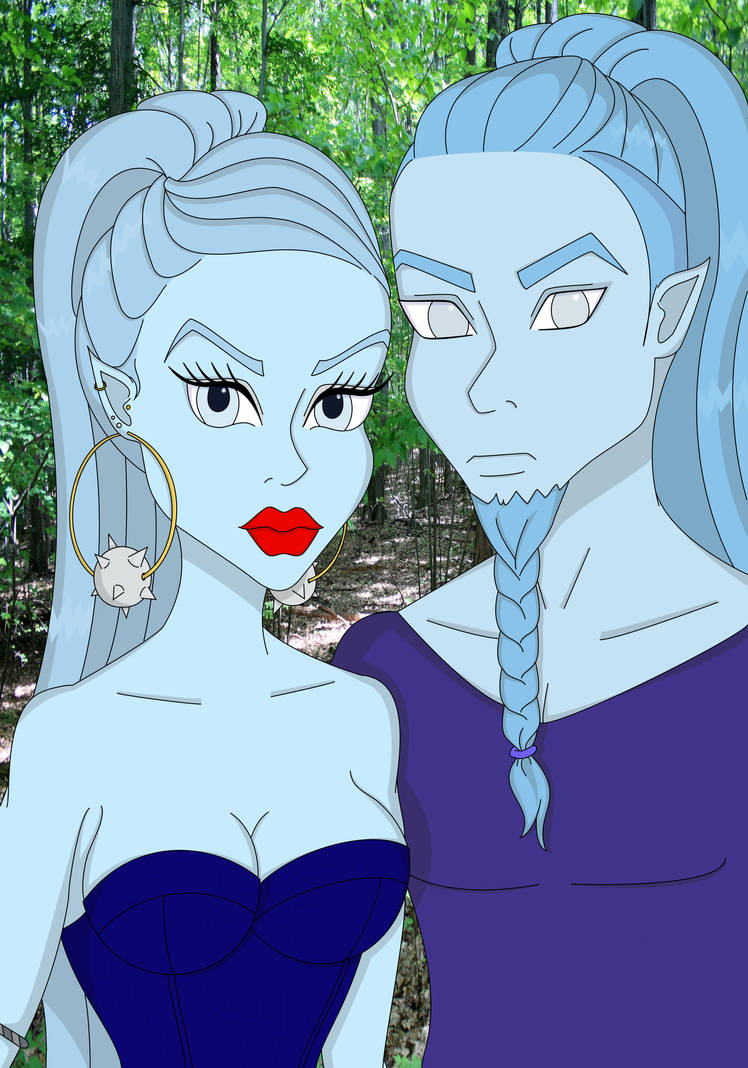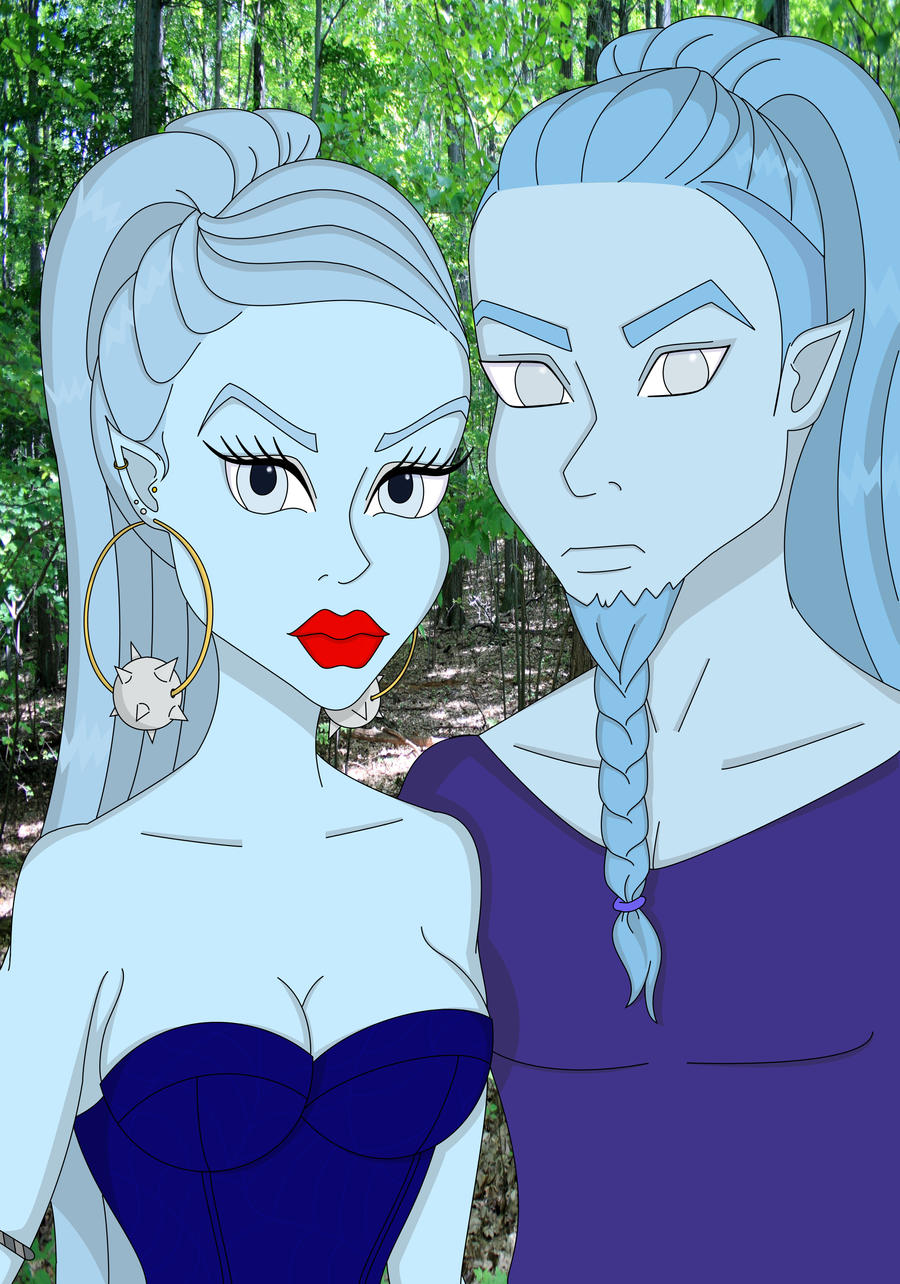 Watch
This started off as a random sketch and evolved into this. I wanted to take my time and did this bit by bit over a week. I'm a little sick of looking at this but I do love how it came out.
Anyways here's Hjordis and introducing one of her cousins Garik Frost. This is from when her uncle Einar, Garik and his sister Gersemi visited from Jotunheim. They got on surprisingly well and spent quite a bit of time together.
I designed Garik to look like Hjordis' dad Magni, as their dads are brothers. Garik has the same colour skin and eyes as his uncle, his hair however is the same colour as his mothers. His hair is actually the same as Hjordis' original colour. Her hair is now lighter and closer to what I imagined for her. I'm still getting use to it.
Hjordis and Garik Frost belong to me
Hjordis' tumblr
[link]