Rules:1) You have to post ALL the rules2) Answer 10 questions you've been asked then create 12 new questions for people you tagged3) Choose 10 people 4) Legitimately tag these people
(as yall know I don't tag people because I feel like I would be a bother?? So imma just answer the questions)
5) You can't say you don't do tags6) Tag backs are ALLOWED!7.) Show your artwork and talk about it8.) Make your own questions9.) Copy the same rules and answer the questions in your own words


1. What is your favorite Pokemon?
Flygon and Sylveon!
2. What is your favorite Pokemon human?

Like Trainer?? Ash :3
3. What is your favorite aspect to draw?
I'm not sure, probably eyes though, I really like drawing a lot of things
4. Worst aspect?
h a n d s. T h e y a r e a n i g h t m a r e h e l p
5. What are two of your favorite artwork from someone else?
O h g o s h I l i k e s o m a n y a r t w o r k s
I narrowed it down to 4??? I can't go to 2 there's too many good drawings
(I will edit this journal with the links so I don't bother the artists I don't like tagging people)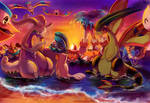 <da:thumb id="555980173"/>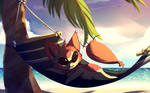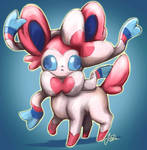 6.
Your
two favorites you've done?
uhhh..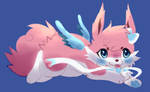 This actually looks pretty nice to me??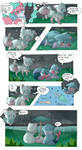 This took a long time, and I think that even though the backgrounds are pretty minimal it looks kinda nice
7. Your two favorites of mine?
probably...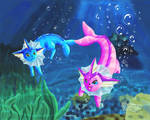 I really like the painting style and the background looks so good : D
it looks amazing, I love all the details!
8. What is your opinion on art trades?
I would love to do art trades! : D
9. What is your favorite movie?
I have two, Hoopa and the Clash of Ages and I Choose You, non pokemon movie would probably be.. Big Hero 6 I loved that movie
10. What's your favorite music to listen too?
Uhhh I like so many songs.. I like Something Just Like This is my favorite and I have so many versions of it in my playlist
11. What hobbies, besides art, make you happy?

Playing Pokemon, watching Pokemon, Shiny hunting... lots of Pokemon.. I also like playing Mario Kart with my friends irl
12. What is your favorite animal (non-Pokemon)?
Dogs