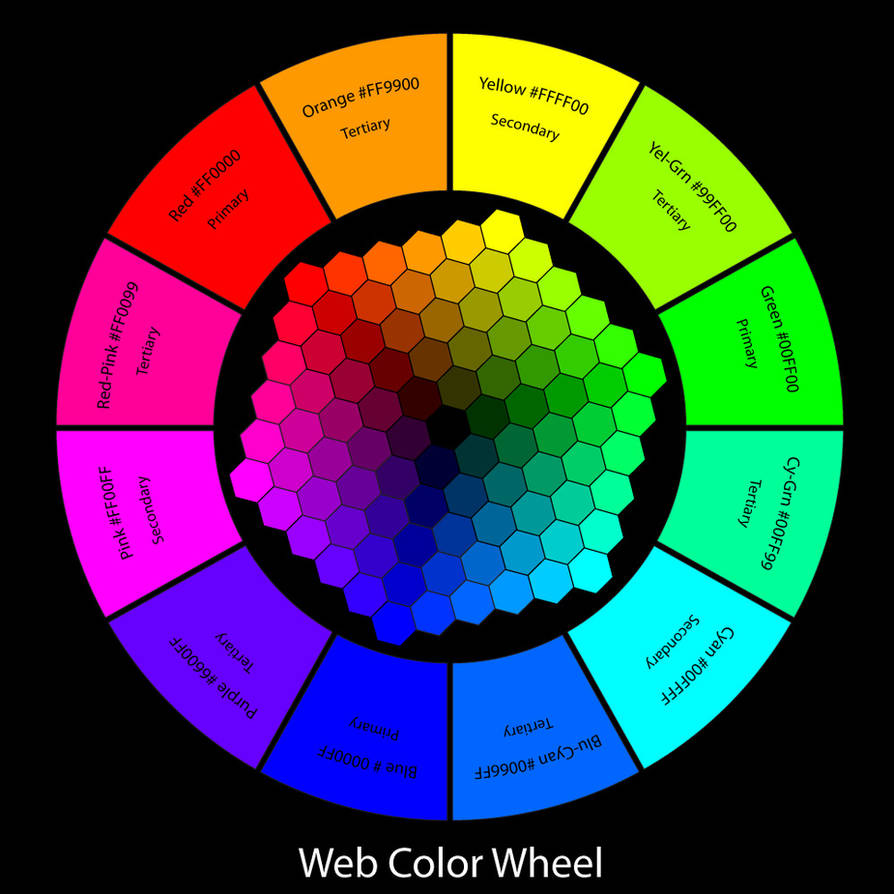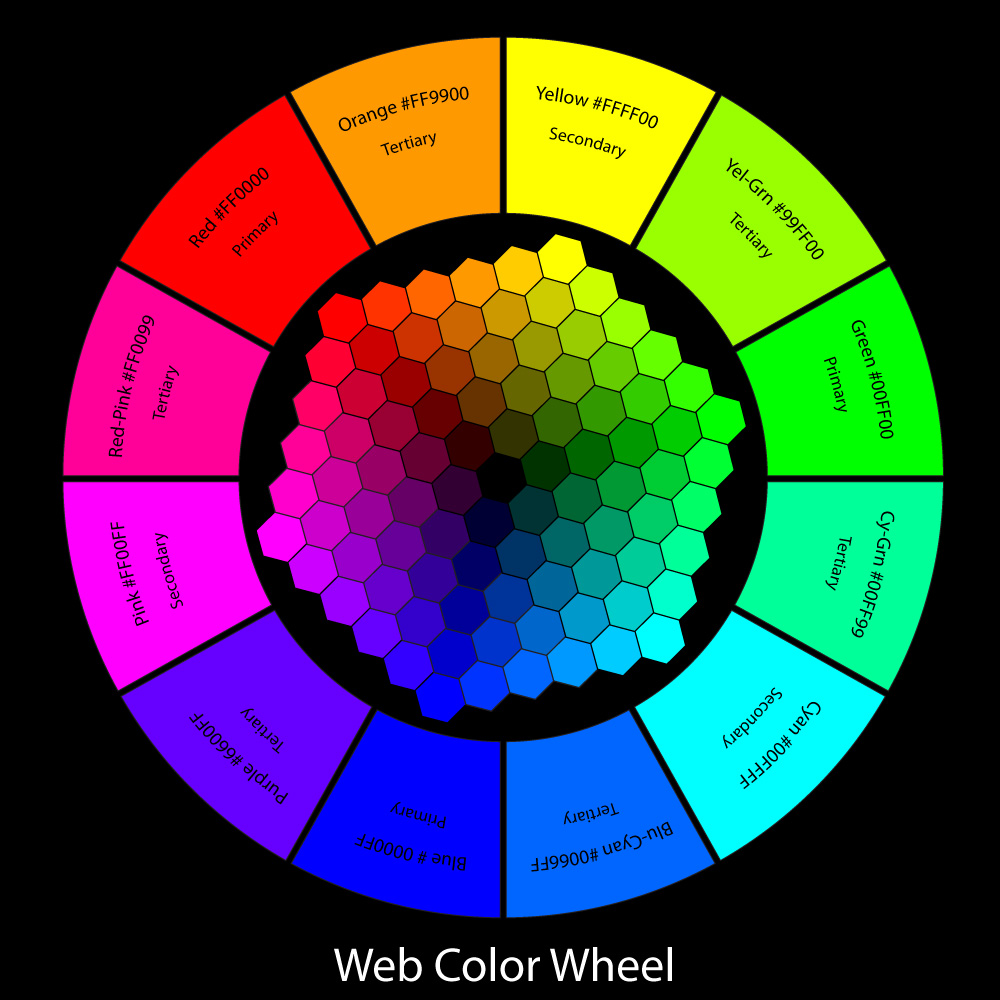 Watch
Digital/Web Color wheel created for CBT class as part of my color theory/fundamentals of art tutorial.

Very nice, I need one of these. Mind if I download and use?
Reply

Looks very useful.... if I understand it

Reply

The hexadecimal colors go from 00 to FF. 0 is no color and F is all color. The first two in the 6 number set represent the red, the next pair the green, and the last pair the blue. So Black on the web is: #000000 (no color) and white is #FFFFFF (all color).

The traditional color wheel is different as it is made up of pigment, where the digital color wheel is made up of light.
Reply