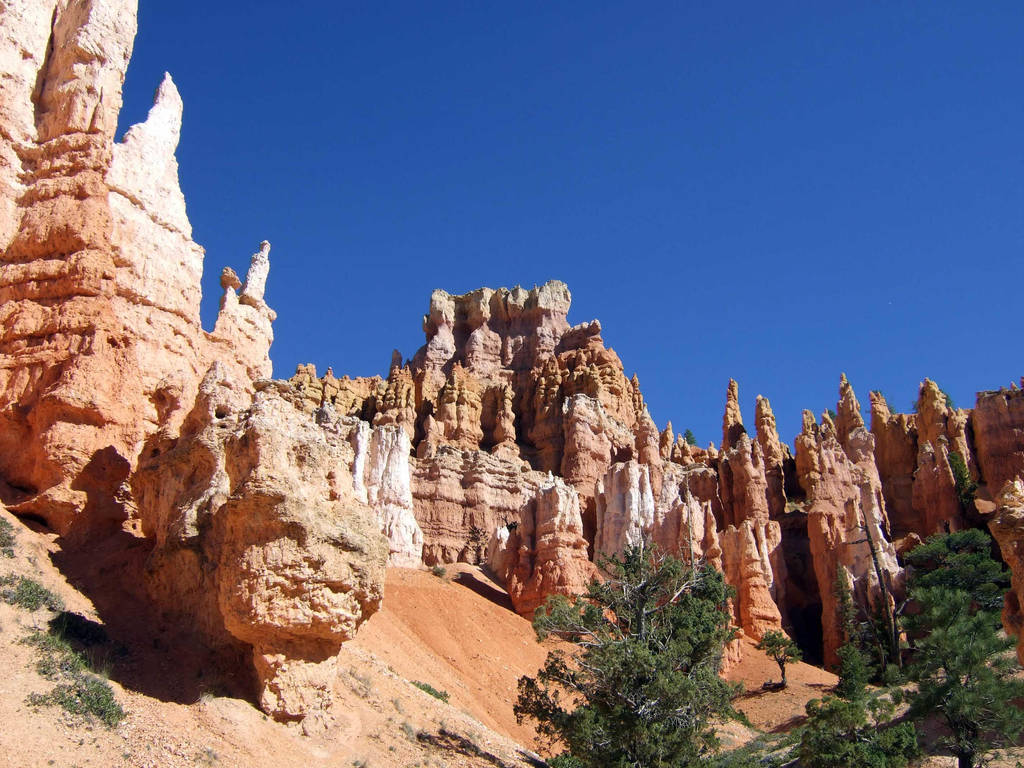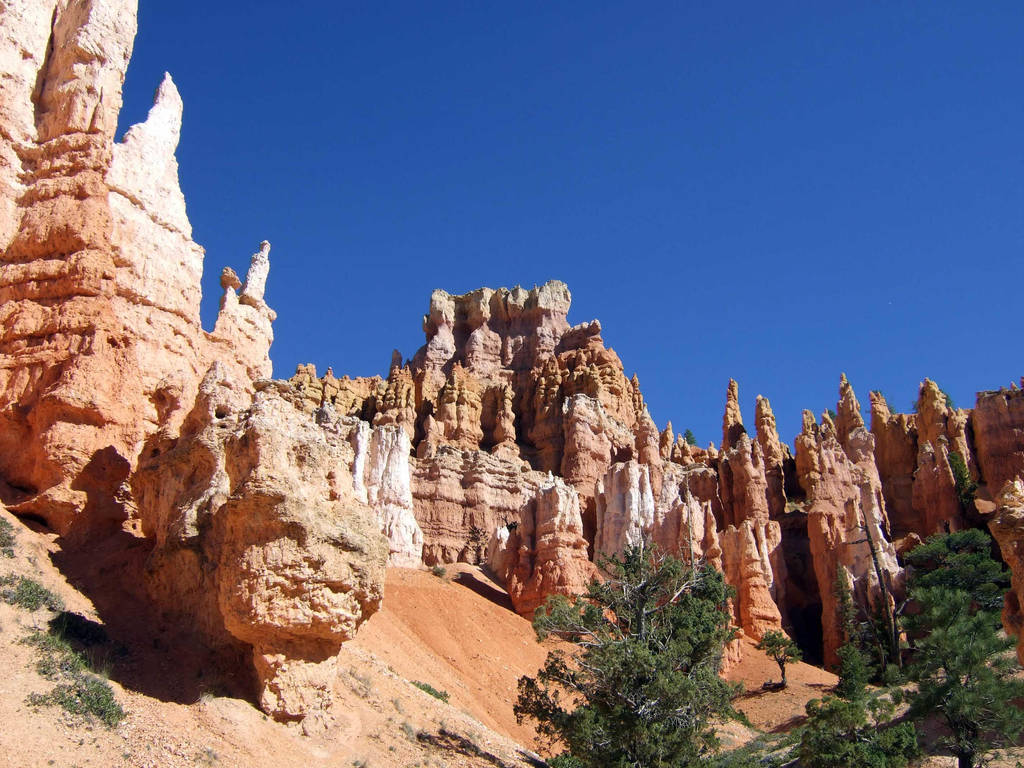 Bryce Canyon, Utah, May 2014

You have received a new watcher for these amazing shots of amazing natural beauties!
Reply
I love the colour contrast in this, gr8 photo

Reply

Thanks! Please check out my other Bryce photos in my Gallery.
Reply

Lovely photo, looks like it was really sunny when you look the shot.

Reply

Thanks! Yes, temperatures were around 102-104F during the hike.
Reply

No problem, and you took a hike at that temperature?!?!? You must have been really hot.
Reply

It was hot, but for the first time in five years, the tour group I was in (mostly retirees) made it down to the bottom of Bryce Canyon (Queen's Landing) without anyone sitting it out or turning back along the way.

The oldest in the tour was 86 and there was a couple in their 80s so that goes to show hot fit these retirees were. The tour guides thought this was fantastic that everyone made it because sometimes they had to call paramedics to evacuate someone who suffered from heat stroke. It would take six paramedics with a stretcher to carry anyone out from the bottom of the canyon. Fortunately, everyone made it in and out on this hike.

The tour is still going on so now hikers have to hike in even hotter temperatures. I believe the tour stops in July and August as it's just too hot to be outside.
Reply

Spectacular shot. Great contrast

Reply

Oh, wow that place is beautiful! A rock climber's dream....
Reply

Utah! I live there! Nice shot, love the angle
Reply