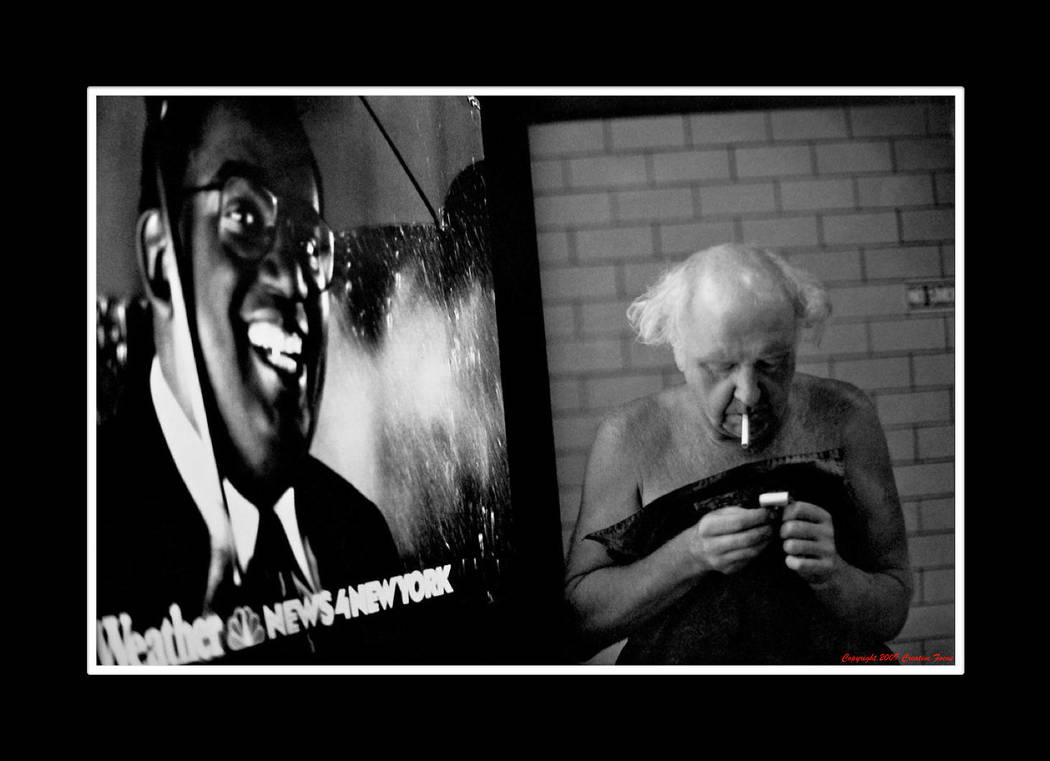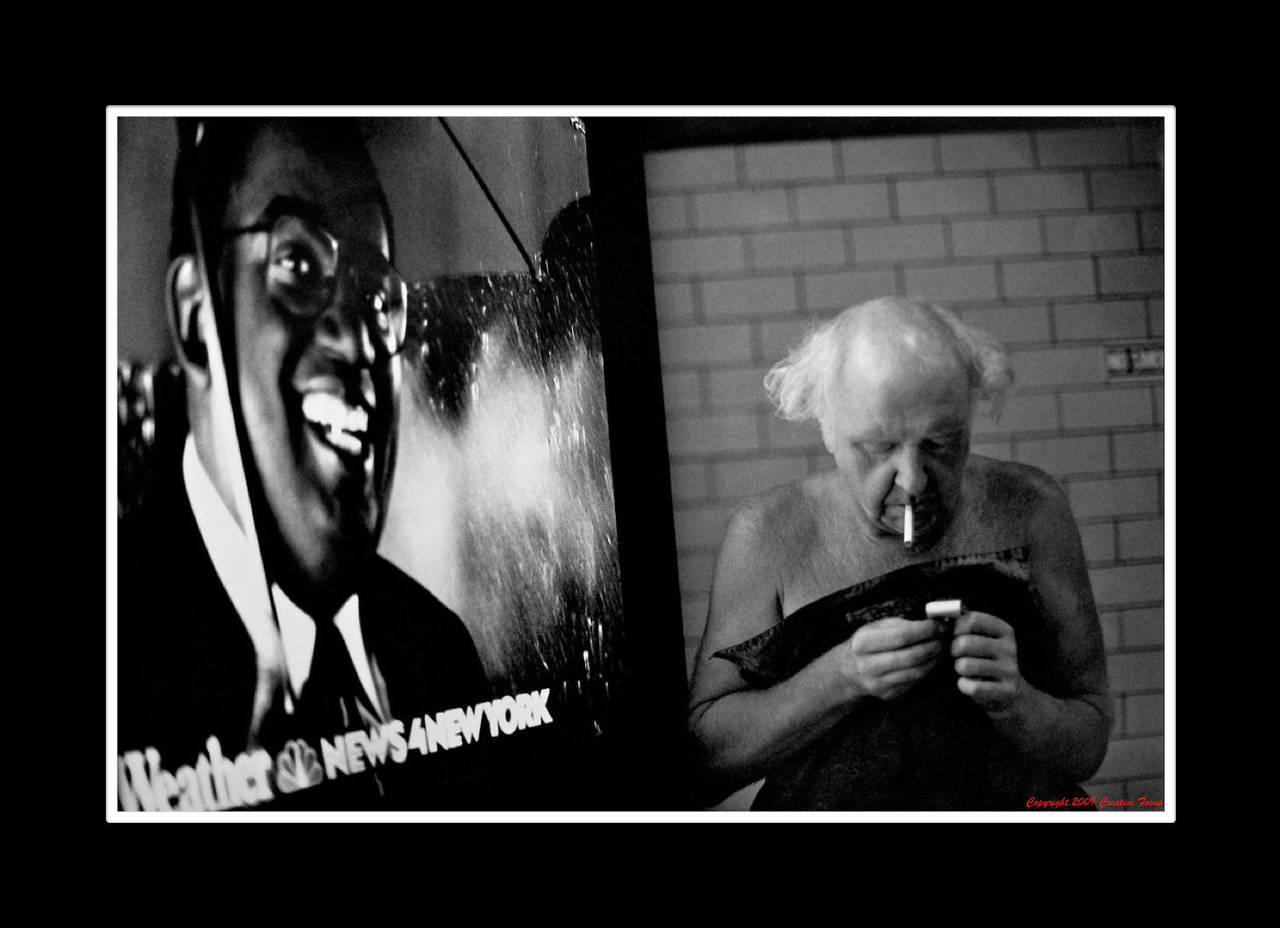 Watch
Thank you for taking the time to have a look

This photograph was taken in the waiting room of the New York City, Staten Island Ferry Terminal. This gentleman is one of the many that seek some inside warmth from the bitter cold streets of New York during winter months. He was standing near a NBC New York News Station advertisement of their weatherman "singing in the rain". Certainly comfortable with his success and that he has a job...no doubt. But for many is the bitter reality of not being as blessed with economic achievement. They seemingly have so little and care even less about how the world sees them. I'm not certain if they even see themselves anymore. Like this gentleman who was half dressed and trying desperately to light a cigarette, perhaps his only current possession besides the clothes on his back, with the last match in the book in a room full of commuters all rushing to climb the ladder of prosperity.
The Kinks - Sitting In The Midday Sun
________________________________________
Everybody thinks I'm crazy,
And everybody says I'm dumb,
But when I see the people shouting at each other
I'd rather be an out of work bum.
Song
link
Lyrics
link
This photograph is dedicated to an excellent photographer and a truly soulful person

Original shot with film, developed and printed in my darkroom. Then I took a picture of the print with a Canon G9 so that I could have a quick digital image to post.
Nikon F5
50mm F1.4
Aperture F2.8
Shutter Speed 250th
ISO 400
Kodak Tri-X
Kodak D-76 film developer
Kodak Dektol paper developer
Ilford Multigrade RCIII Photo Paper
Kindly featured by

link

link

link

link

link

link

link

link
Copyright 2009 © Creative Focus. All rights reserved. This image may not be reproduced in any form without my written permission.