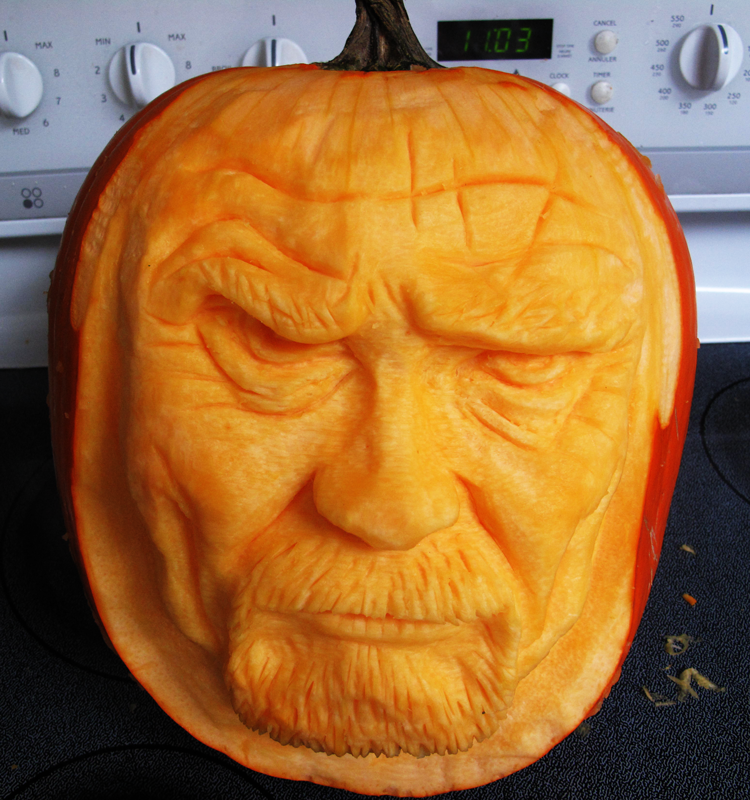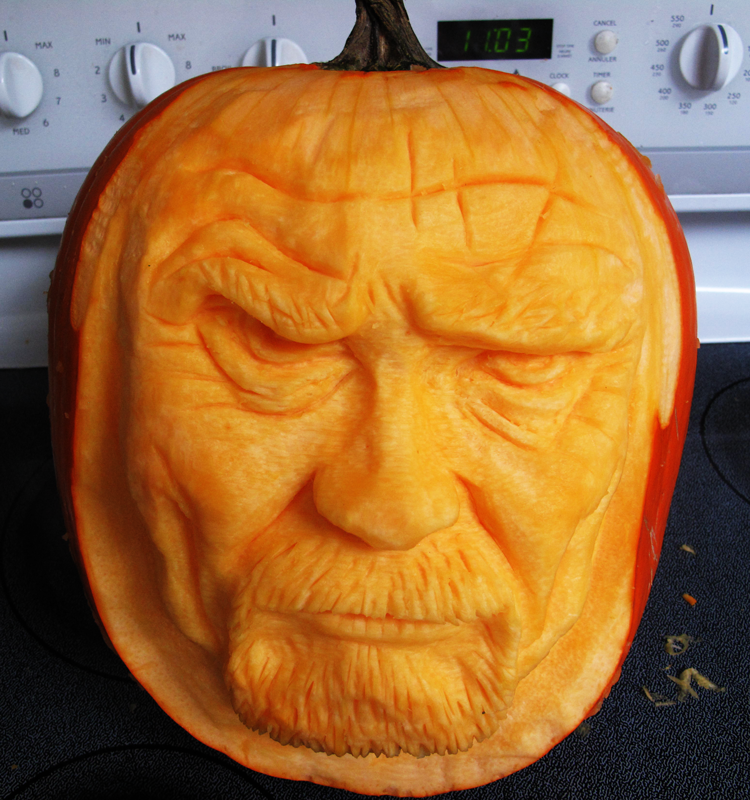 Watch

HA!
Awesome job....
posted up on OBVIOUSWINNER.COM <3
Reply

Isn't it weird though when someone else knocks?
Reply

I am impressed! I had no idea you could sculpt. This is very good. How long do they last before they turn brown? What do they look like when lighted from inside? (okay, I'm asking too many questions, but I LOVE pumpkins sculpted like this...!)
Reply

I had no idea I could sculpt either.

My first one just sort of got softer and squishier, but never really went brown. At least, I threw it away before it happened. I guess, because the guts are still intact, and not exposed to the air, that it doesnt rot as quickly.
And because it isnt hollow, theres no way to put a candle in there, so I have no idea what it would look like lit.

Reply

The brow ridges! Such quirk!
Reply

Thanks! Looking at it, it needs to be MOAR, but baby steps, I guess. Im much happier with this on than the last.
Reply

I'll say it again: Holy cow! That's amazing!
Reply