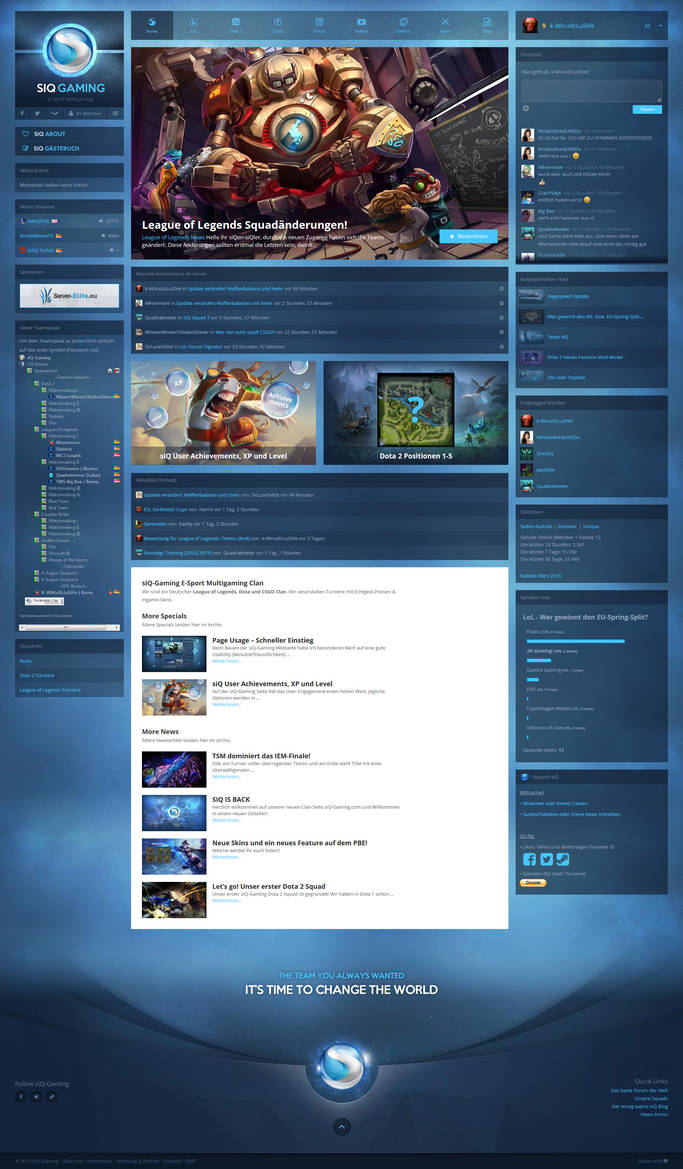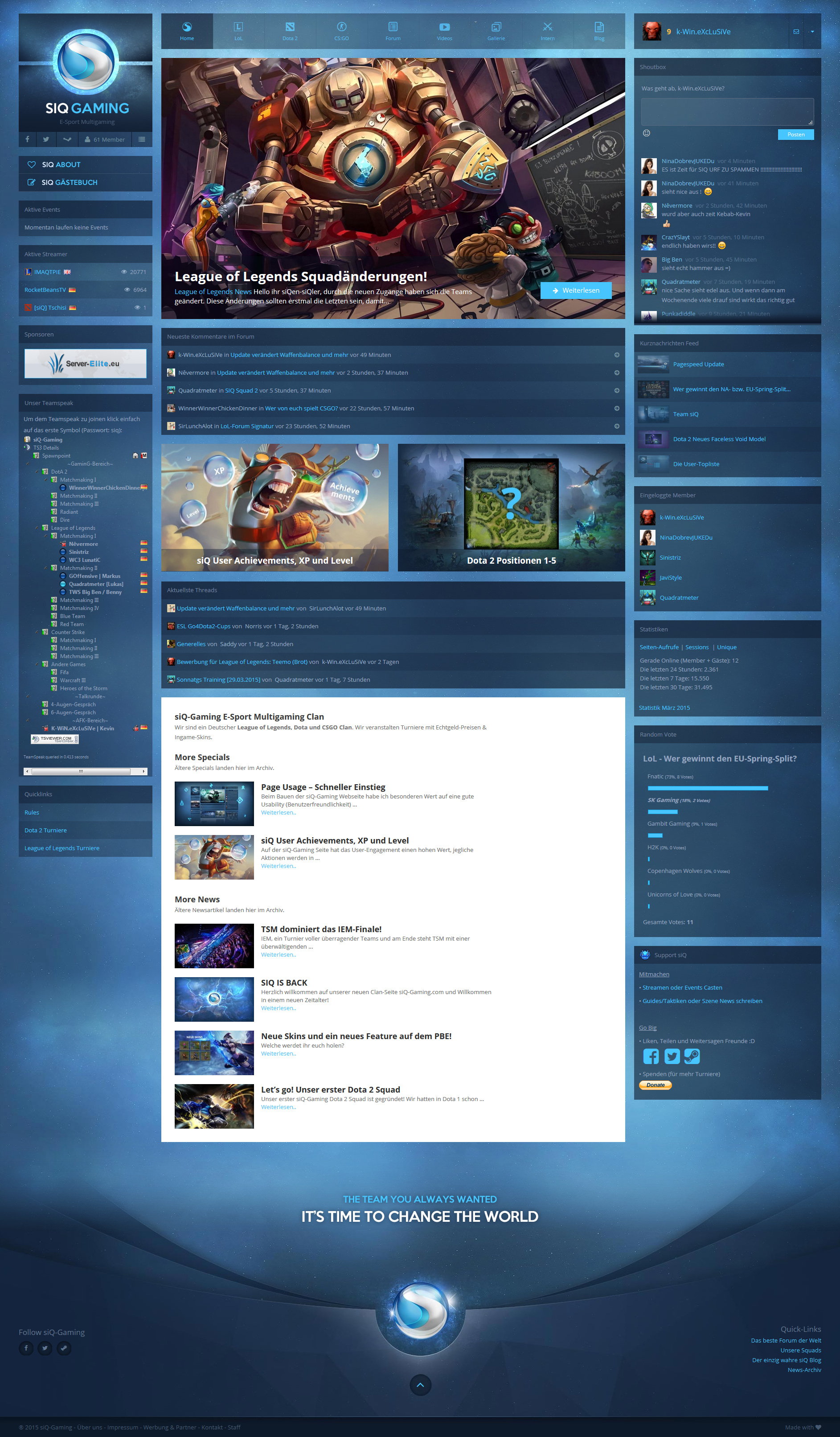 Watch
This is the Website of the E-Sports Clan siQ-Gaming. I started this in photoshop, but this is actually a live screenshot from
siq-gaming.com
It's my first time uploading something to DeviantArt.

In my works I always try to combine different styles. The combined Styles here are:
- Flat Design & No Shadows in recurrent Elements
- Dashboard Style (Many things at one Screen, the Opposite of OnePage-Design)
- Gaming Ui, I focussed the higher details on only special elements like the logo (which is flash-animated)
I create all Websites by myself (with Wordpress) and because of that I always try to only design elements, where I am aware of how to code it and that are useful for the visitor.
BTW its not finished, it's an ongoing project that will get better!
Hope u like it!!


Greetz,
Kevin
Fonts: Open Sans, KEEPCALM
Responsive: Yes
For Sale: No

Reply

thank you

Reply

I'm in love with this layout, did you sell it fully coded or? if so how much?
Reply

thx

I designed and coded it just for me / my clan, so I took no money for it.
Doing this for someone else would not be low priced, lots of work in it.
Greetings, Kevin
Reply