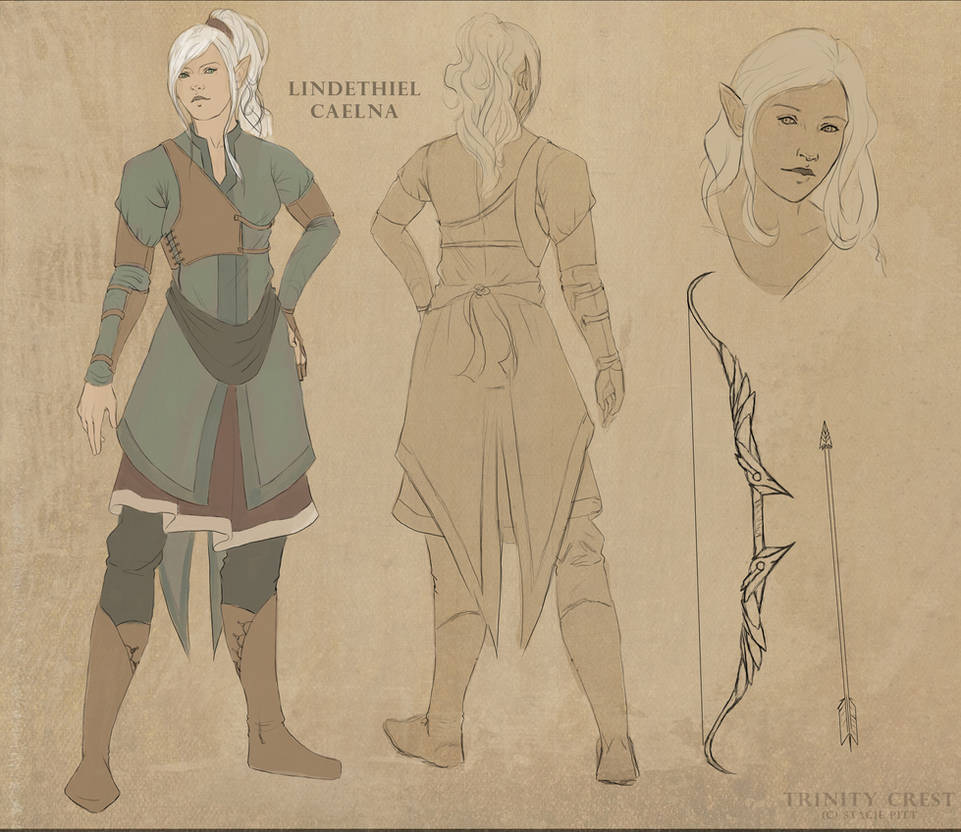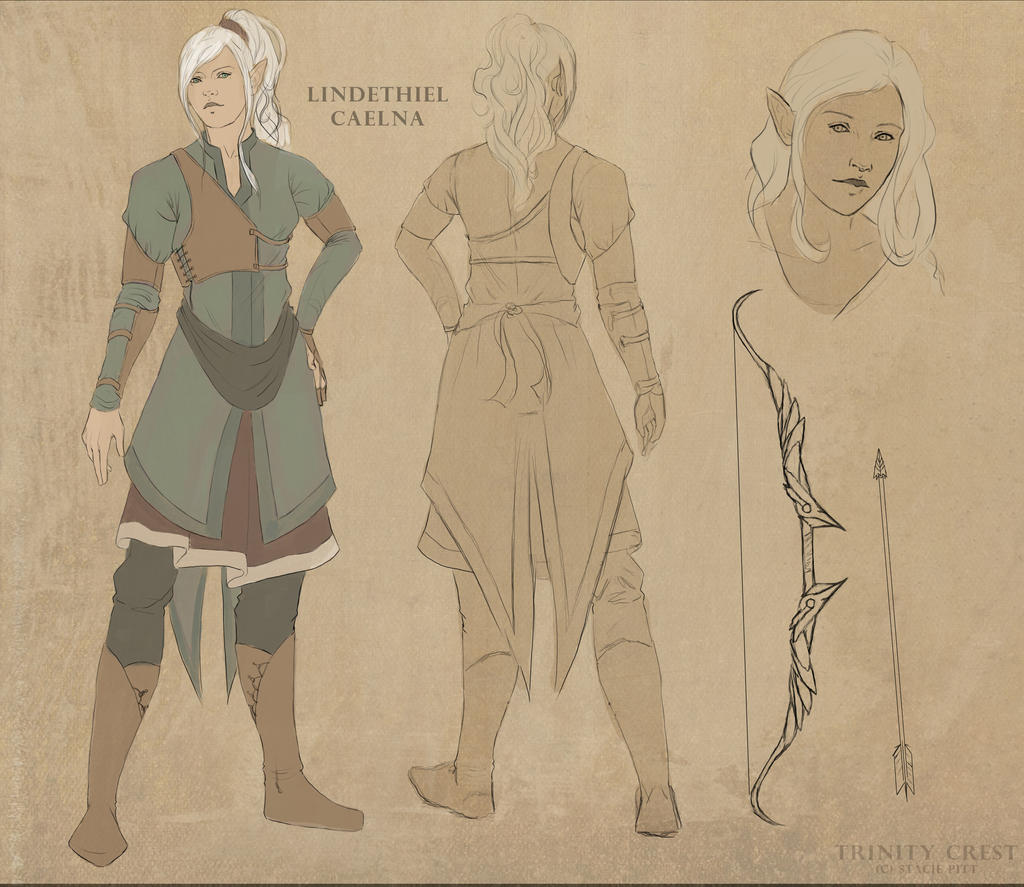 Watch
Art by
~
Tatsue
Character created by
~
MishaRose22
Trinity Crest and its contents belong to us. All rights reserved.
--------------------------
Name:
Lindethiel Caelna

Nickname:
Lindi

Age:
153

Race:
High elf
Daughter to King Faeron and Queen Bellethiel, Lindi is the princess of the elvish kingdom known as Baequi. She has never left her home, where summer eternally reigns, and has always lived up to the expectations of her parents and people.
But when a mysterious disease destroys the peace in Baequi, Lindi is forced to leave behind all she has ever known and form a hesitant alliance with a strange man known as Legion.
--------------------------

One of our two main characters from Trinity Crest.
You can follow us on Tumblr right here for updates!
Look for our Prologue pages, which are coming soon to our website!