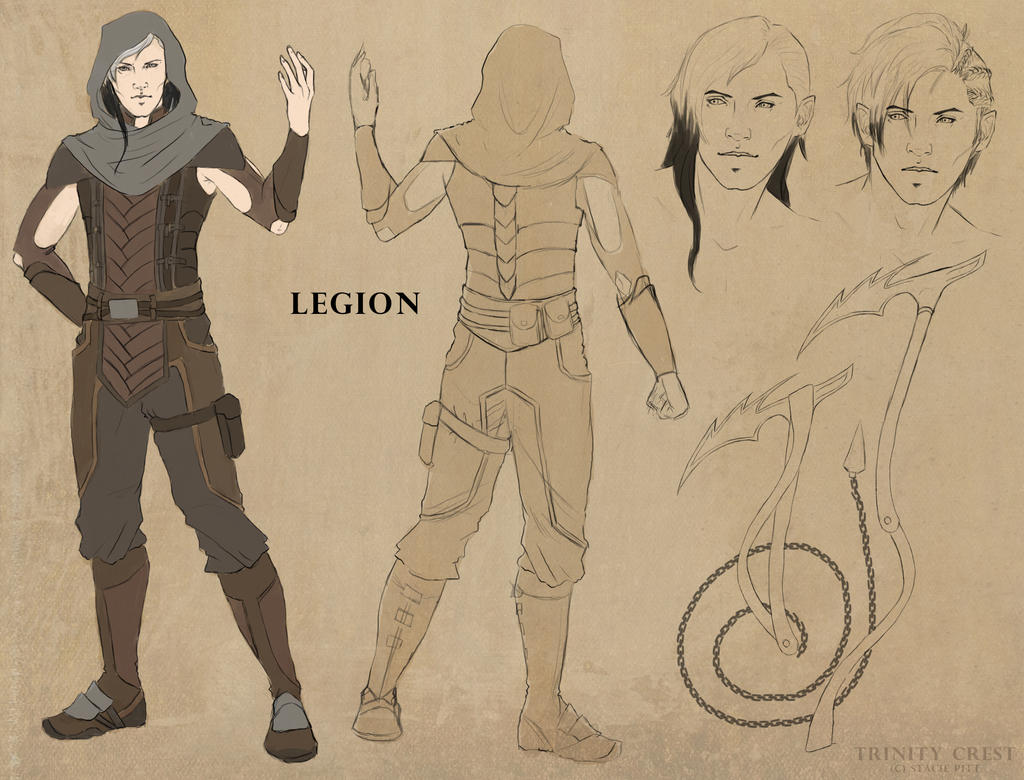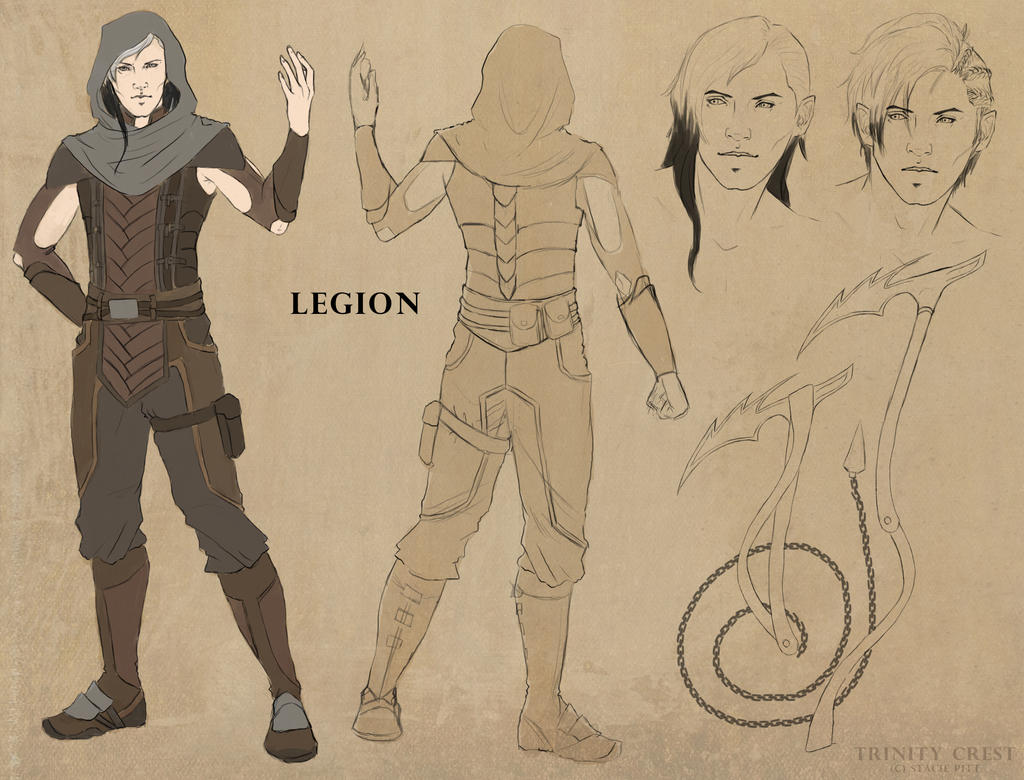 Watch
Character and art by
~
Tatsue
.
Trinity Crest and its contents belong to us. All rights reserved.
--------------------------
Name: Dante Duras
Nickname: Legion
Age: 62
Race: Half Blood
Legion has spent most of his life as a mercenary, working most constantly under the thumb of several Eboreos governments. Once he decided to move on, his relationships were soured and he was forced to live under cover as a priest of the Goddess Hirel for several years, but an unfortunate incident forced him to move on once again. He now concentrates all of his efforts into finding a cure for the virus that corrupts Eboreos. And he will do everything in his power to find it.
That is what brought Legion to the secluded kingdom of Baequi. But as his luck would have it, he could not have arrived at a worse time.
--------------------------

And here's our second main character, Legion! <3
You can follow us on Tumblr right here for updates!
Look for our Prologue pages, which are coming soon to our website!

yes what makes him worthy of the name legion? legion is a name of an organization or being that is host to many beings please elaborate on the name origins i am intreged to see what you come up with for this challenge i am not trying to hate i love the drawing i am just try to push for more character information with a name like legion there are many routes to take for the past and future of this character
Reply

We would love to give you an in-depth and comprehensive answer, but seeing as it is part of a undisclosed plot point, we would rather not do that right now. If you stick around, you might find out how he earned this nickname, but until then, we have decided to keep our character profiles a little vague so our readers will be surprised during reveals in the comic.
Reply

ah brilliant choice have you started the comic yet i am intregied if you have i would like to read it
Reply