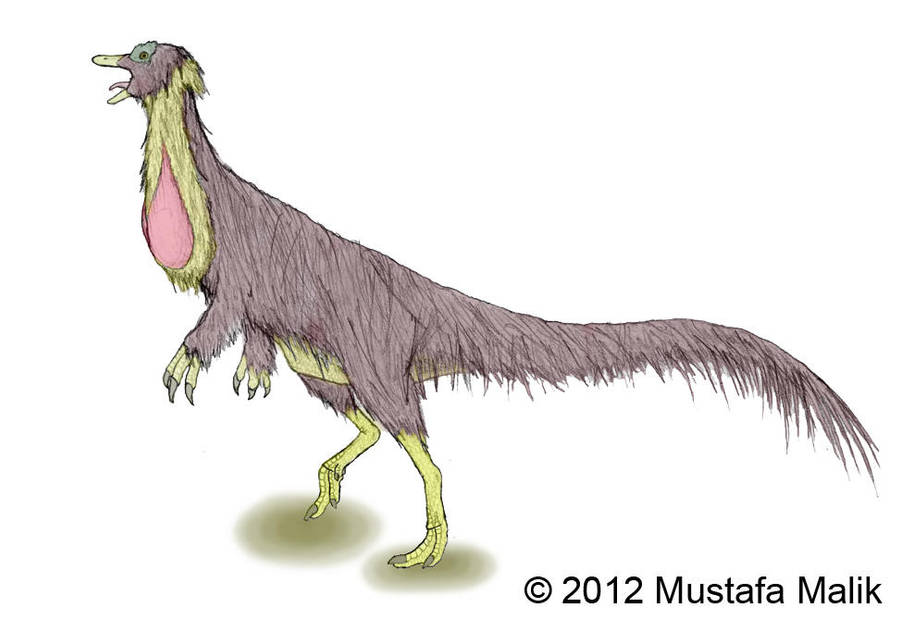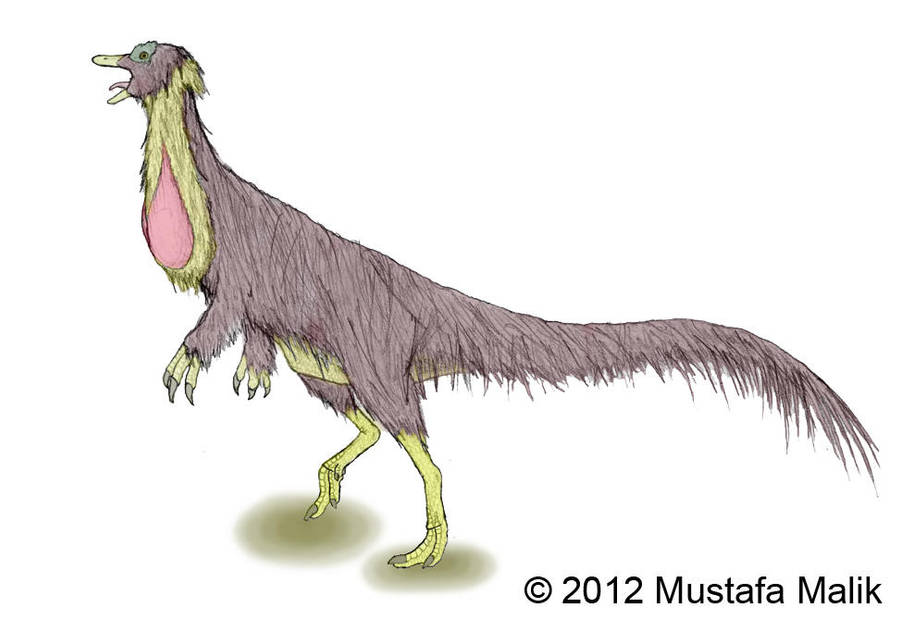 Doing this for the
[link]
art contest in celebration of Chinese New Years, and keeping it in the theme of the Year of the Dragon. The gimmick is that you can only use a dinosaur that has dragon in it's name. For example, Guanlong, Dracorex (Although, I don't think it's valid for the contest due to the questioning of it's existence), and of course Beishanlong. This is the WIP, and I will force my self to complete if I have to. Please tell me what to work on in this drawing. It only has partial material, so it gives a great amount of room for speculation. I think it still fits in the realm of plausibility, anatomy wise, and the throat pouch should be as well.
Please give me critiques, as this is not finished until the day it's due.

This was really fun to draw, but I was really busy, so it was hard to find time to color this.
-----------------------------------------------------------
EDIT: changed the foot claw colors to match the finger claws, and realized the base of the tail was actually supposed to be scaly, but I colored it as if it were feathered. Thanks Tomozaurus!

wow!
good job capturing the shaggy coat on it!

Reply

Thanks.

Originally it would be fluffy, but I was told it would be more plausibly for a shaggy coat, so I just rushed it by slashing lines.

Reply

Ah, amusingly suggestive throat sacks.

.....Seriously, though. I like the shaggy look you've given this creature.

Reply

Reply

Reply

Don't get me wrong, though. It's indeed a splendid depiction of our extinct avian relatives

Reply

I'd say the pouch is indeed plausible. And although it's bipedal, the arms were rather large, so keep that anterior extension of the chest.
I would suggest perhaps beefing up the legs a bit. It's femur is rather robust, unlike an ostrich's although their locomotion may have been similar. This creature would have given some mean kicks and have been relatively fast, so the proximal leg muscles should be larger
Reply

I agree that the legs, particularly the calves, aren't as muscular as they should be, but still within a possible limit, imo. Nut the arms and chest should be fine,m it's just the feathering distorting it.

Thanks for the critique though! I greatly appreciate it. I'd fix it up on the legs, but I am to far in the stage to fix a big detail like that.

Reply