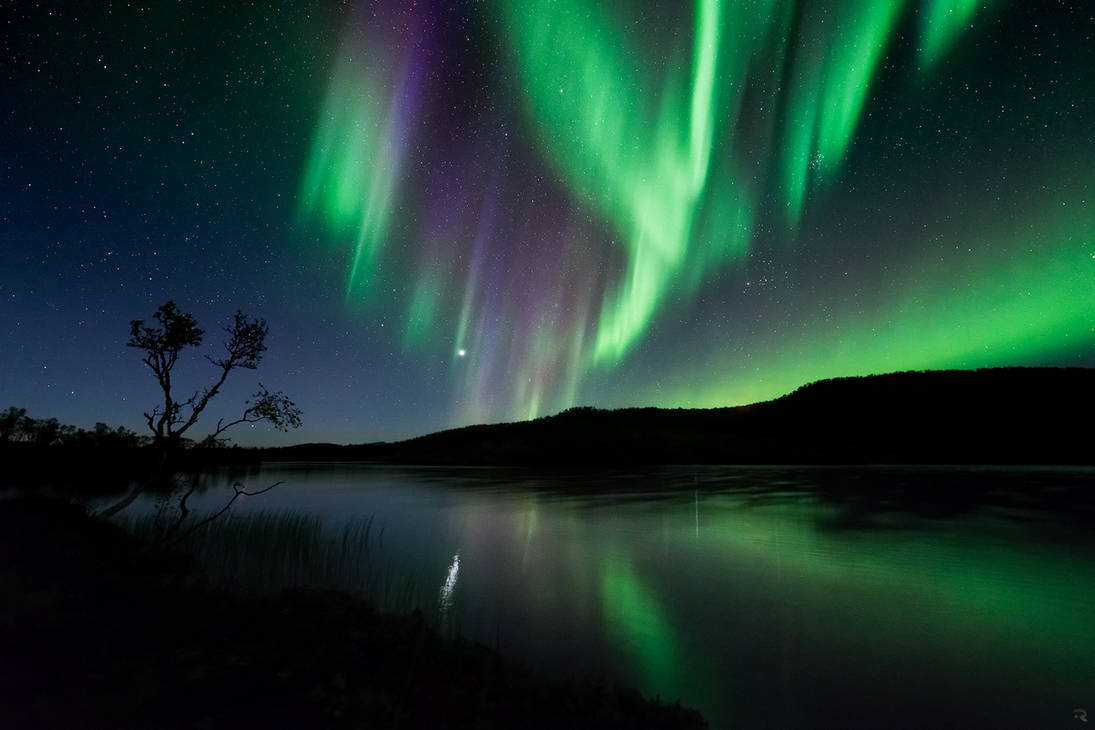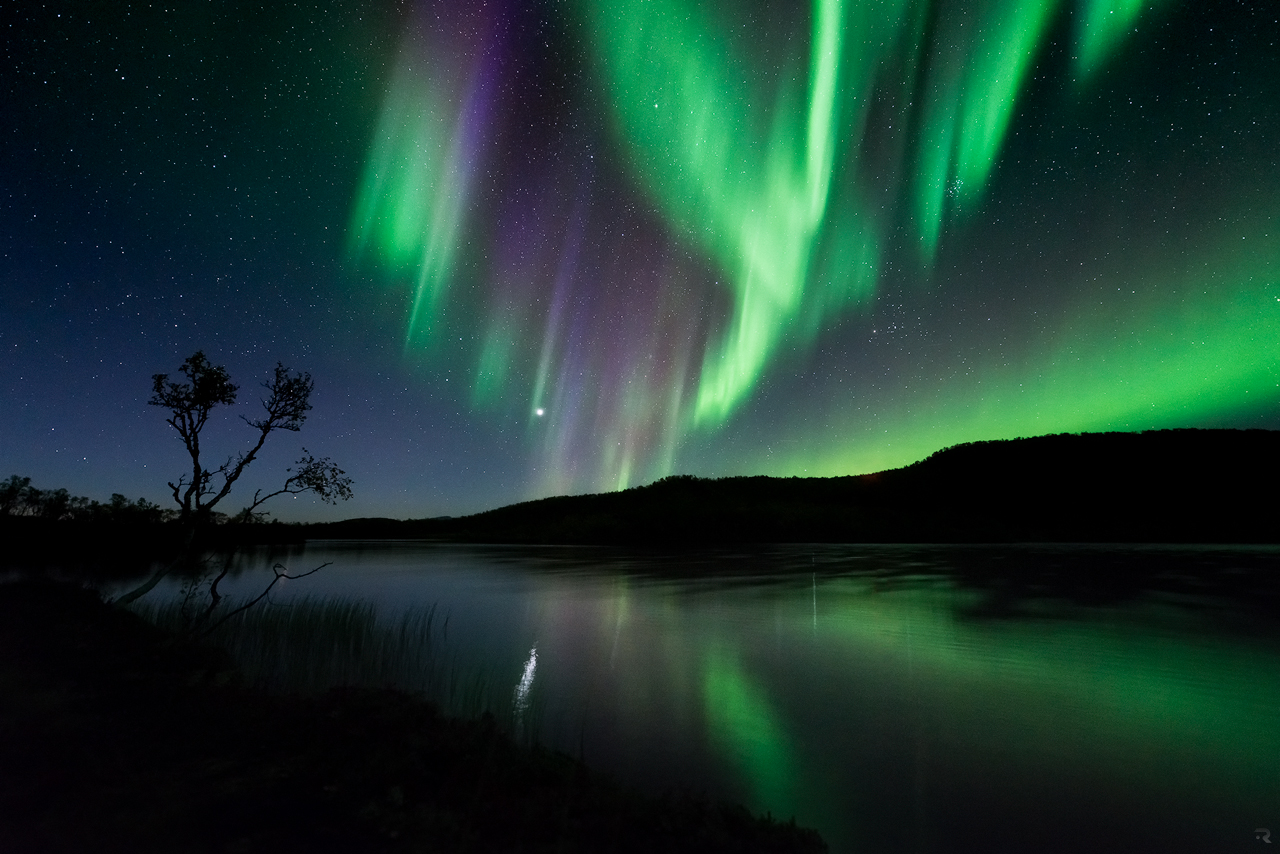 Watch
Tommy Richardsen
//
Trichardsen
//
Facebook
//
500px
//
Google+
//
Instagram
100 meters behind this beautiful lake is the road that goes over Sørkjosen mountain ( Troms, Northern Norway), so this is quite an easy place to access.
I shot this image not long after I had shot "La vie est belle", this is when the sky has gone proper dark it is one shot of many in a timelapse sequence a friend and I made called "Sixth Element" ->
vimeo.com/79902085
Hope you like this.
Get the print here: trichardsen.smugmug.com/
The silhouette of the darkened landscape against the vivid aurora and it's reflection in the still water is breathtaking. The purple spectrum near the center with the cascading green on the sides is the perfect center point of this photograph - the distant land on the right and the closer on the left with the silhouette of the tree where it is gives this photograph such balance and the canopy of stars remains vivid in spite of the vibrant aurora. I honestly cannot find anything to criticize about this photograph, it's an absolutely perfect representation of the northern lights and it's color variation and position against the landscape is flawless as well. I do not like to give perfect ratings to anything I review because the pursuit of perfection is influenced by the desire to improve. However, this is truly one of the most beautiful photographs I have ever seen... I am envious. A dreamscape from the northern hemisphere. A shot of this caliber I have yet to find anywhere on the internet. Very, very nice and I regret that I cannot offer a criticism or even a personal suggestion on what I think might have been done better.
The Artist thought this was FAIR
16 out of 16 deviants thought this was fair.