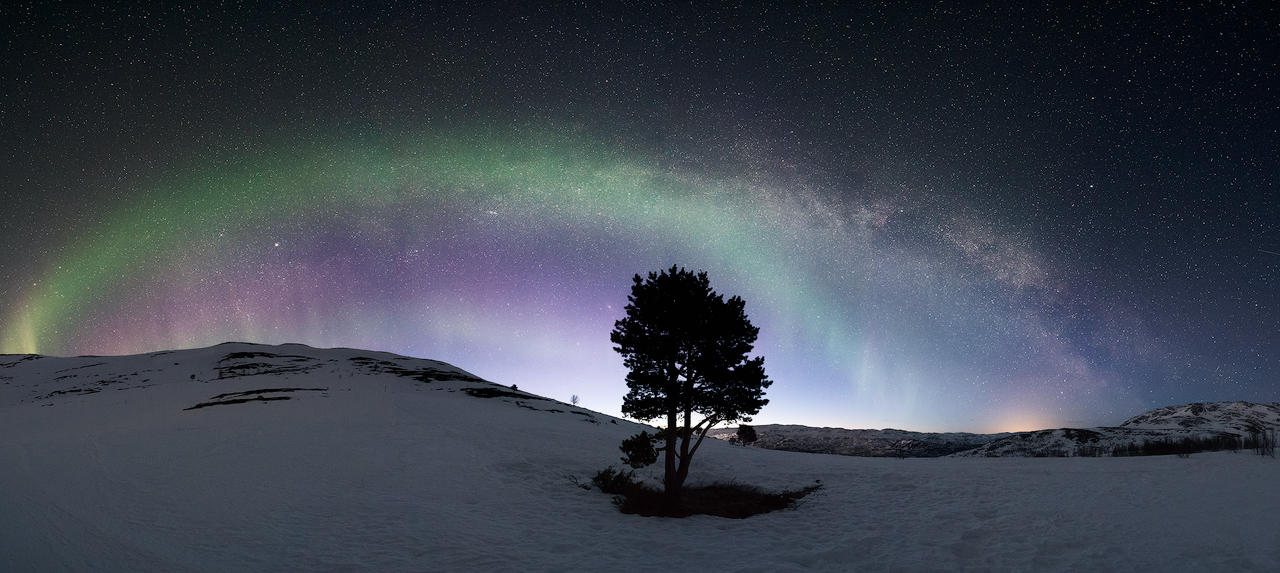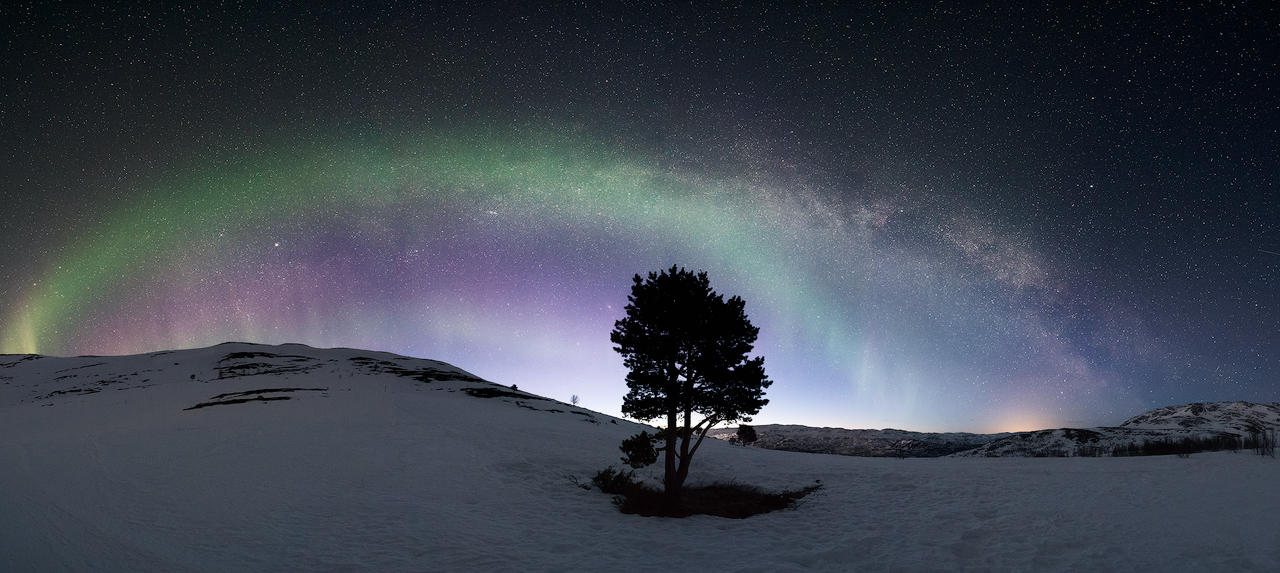 Watch
Tommy Richardsen
//
Trichardsen
//
Facebook
//
500px
//
Google+
//
Instagram
It feels really good to be back north, and after just being here a few hours the nightsky did not dissapoint and finally able to see the arching of the milky way up here made for a capture I have long wanted to do.
Image captured at Baddereidet, Kvænangen, Troms, Northern Norway.
Nikon D810, 15mm, Panorama.
This is truly a delightful image! The arch of the Milky Way combined with the aurora symbolizes to me the "Welcome Home" aspect you expressed in your description. The panorama also gives a wonderfully broad view with the tree ingenuously silhouetted front and center by the snow and sky. I feel you captured the starkness of this scene by showcasing the austere, cold beauty of the terrain and highlighting the subtle, almost nebular colors of a sky bejeweled with stars scattered like glitter in the heavens. Your photograph reached in and touched my inner poet and gave me a feeling that would probably best be described by the German word Sehnsucht or the Welsh word Hiraeth.
The Artist thought this was FAIR
7 out of 7 deviants thought this was fair.
Oh, wow! In all of this time, I was never sure if I would ever find a picture that could depict our sky in such a way, but here it is

I love how the stars just mix in with the auroras like a sweet recipe of delight and imagination. And the way the light is slowly rising up and shedding a beautiful aura over the sky above, it's just amazing how you captured so much in one image. You've definitely earned a watcher out of me, and I can't to look through your gallery now that I've seen this. Please keep going and never stop, this is just fantastic.
Good morning, Polar night

The Artist thought this was FAIR
7 out of 7 deviants thought this was fair.